Guide
Photo Printer: Which one to Buy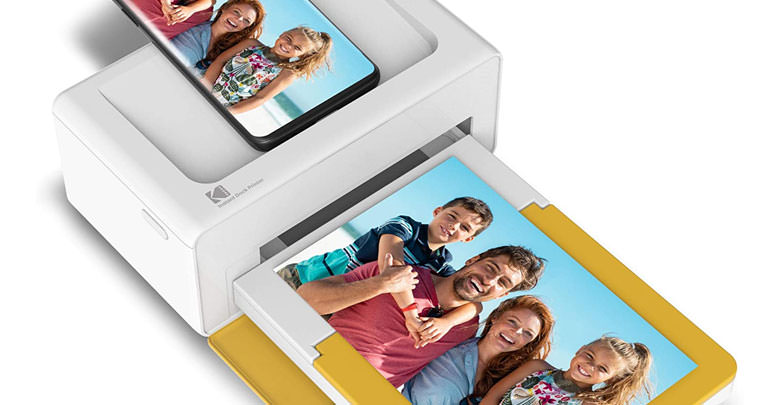 Do you want to turn simple digital files into a souvenir photographs? Or do you need a professional tool for your photo studio? This guide will help you choose the best photo printer according to your needs, whether you need to use it in the "home" environment or for more professional environments.
You don't have to spend an arm and a leg on a photo printer, as you need to pay attention to its technical characteristics.
For this reason, in the next paragraph, we will give you some tips on choosing the photo printer that best suits your needs, both from the point of view of print quality and the budget. Then you can take a look at the best sellers of the moment and, finally, we will present a list of the best to buy choices from us!
Photo Printer: How to choose it
If you have decided to trash your old printer and buy a new one, the best choice to print your shots is a photo printer.
Such a machine packs all the functionality of a normal office printer but includes targeted improvements to print quality. So how much do you want to spend? We've rounded up the best photo printers by price range below.
In our guide, we have selected the best photo printer for each type of use, both in the professional and amateur fields. We have obviously also divided them into various price ranges to satisfy all budgets and fit into your budget.
Before seeing, which are the best models selected for you, let's list the main features to keep an eye on:
Type of printing
The first thing you need to look at is the type of printing or the technology that will make the prints. There are generally two basic types: inkjet (Inkjet) used for photographic prints – or with the classic cartridge – or laser (Laserjet) with a single " cartridge " often more durable over time.
Pages-per-minute
The abbreviation "ppm" (pages per minute) will often be shown, which indicates the printing speed. Of course, much depends on the paper's color and size, but generally, a good printer is around 25-30 ppm. Obviously, in photographic prints, this speed is lowered (in favor of quality).
Connectivity
What use should you make of your photo printer? If you use it in an office or want to print remotely or wirelessly, features such as the Ethernet port, Wi-Fi to connect it to a modem, or Wi-Fi Direct (if you want to print wireless but without a modem) cannot be missing.
Print Quality
Print resolution is a key element in purchasing a photo printer. The higher the print resolution, the sharper and more detailed the result will be, with colors faithful to the digital file. Obviously, must combine good quality with good ink cartridges and ad hoc photographic paper for this type of printing.
At home or in the office
You have to use it as an amateur, or do you need a professional photo printer? This choice greatly affects the price, not necessarily affecting the print quality, but purely on the functionality, the types of connectivity, the continuous working capacity of the cartridges and the machine, and on other features that may seem superfluous in a home environment, but which become essential in the workplace.
---
Best-Selling Photo Printers
Let's take a quick look at the best-selling ones on Amazon! Specifically, below you can see a list of the 10 currently best-selling on Amazon; be careful, though, the fact that they are the best-sellers does not mean that they are the best to buy!
#
Preview
Product
Rating
Price
1
Kodak Dock Plus 4x6 Instant Photo Printer 80 Sheet Bundle (2022 Edition) – Bluetooth Portable...

9,983 Reviews

$189.99

$129.99

BUY NOW! ON AMAZON
2
HP Sprocket Select Portable 2.3x3.4" Instant Photo Printer (Eclipse) Print Pictures on Zink...

3,313 Reviews

$99.99

$74.99

BUY NOW! ON AMAZON
3
Canon IVY Mini Photo Printer for Smartphones (Rose Gold) - Sticky-back prints, Pocket-size

9,182 Reviews

$144.00

$79.00

BUY NOW! ON AMAZON
4
KODAK Step Wireless Mobile Photo Mini Printer (White) Compatible w/ iOS & Android, NFC & Bluetooth...

14,331 Reviews

$69.99

BUY NOW! ON AMAZON
5
Canon Selphy CP1300 Wireless Compact Photo Printer with AirPrint and Mopria Device Printing, White

2,305 Reviews

$129.99

$99.00

BUY NOW! ON AMAZON
6
Liene 4x6'' Photo Printer, Wi-Fi Picture Printer, 20 Sheets, Full-Color Photo, Instant Photo Printer...

1,594 Reviews

$135.99

BUY NOW! ON AMAZON
7
Kodak Dock Premium 4x6" Portable Instant Photo Printer (2022 Edition) Bundled with 50 Sheets |...

1,088 Reviews

$159.00

BUY NOW! ON AMAZON
8
Epson PictureMate PM-400 Wireless Compact Color Photo Printer

1,080 Reviews

$269.99

$242.49

BUY NOW! ON AMAZON
9
HP Sprocket Portable 2x3" Instant Photo Printer (Blush) Print Pictures on Zink Sticky-Backed Paper...

10,907 Reviews

$79.99

$69.99

BUY NOW! ON AMAZON
10
Portable Printer, Mini Pocket Wireless Bluetooth Thermal Printers with 6 Rolls Printing Paper for...

908 Reviews

$39.99

BUY NOW! ON AMAZON
Product prices and availability are subject to change. Any price and availablility information displayed on Amazon at the time of purchase will apply to the purchase of any products.