Guide
Mechanical Keyboard: Which to buy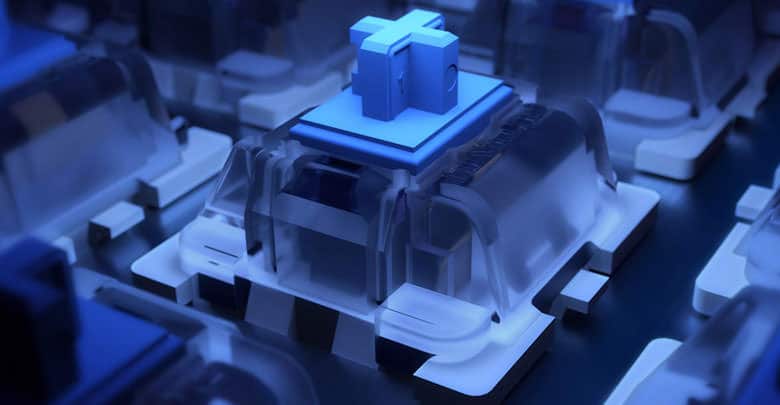 If you spend a lot of time at the PC and mostly use the keyboard to write, buying a mechanical keyboard is certainly a good choice. However, these keyboards are also dedicated to those who love to play on the PC: each gamer prefers them over classic ones, and the reasons are many.
Mechanical keyboards are more durable, responsive, and customizable than other types of keyboards. It is not the first time that we talk about it, but in this article, we want to list the ones that we consider the best existing mechanical keyboards.
Before going on with the list, we will give you some basic concepts regarding the characteristics of mechanical keyboards, and you can also consult our in-depth study dedicated to the differences between a mechanical keyboard and a normal keyboard.
Why buy a mechanical keyboard?
First of all, what distinguishes the mechanical keyboards from a common keyboard (called membrane keyboard) is the construction of the keys. A membrane keyboard has a plastic plunger under each button in addition to a small rubber dome that serves to operate and record each keypress a result, thesehese keyboards tend to feel pasty, and the keys can wear out faster than mechanical ones.
Mechanical keyboards, on the other hand, use independent switches for each key. As a result, they are more comfortable and resistant than other switches but tend to be more expensive. In addition, each key has a mechanical switch that closes an electrical circuit: it is unnecessary to complete the pressure to operate the circuit, so a mechanical keyboard is faster than a membrane one.
A mechanical keyboard is suitable for people who spend most of the day writing and looking for writing pleasure. There are three main varieties of a mechanical switch: linear, tactile, and clicky.
Linear switches: offer a feeling of softness when you press them down, from top to bottom.
Tactile switches: they have a remarkable sensitivity through the pressure of the keys, which allows you to know that you have activated the key.
Clicky switches are similar to the tactile ones but have an additional click sound to match the tactile impact.
Of these three main types of switches, there are many variations, defined mainly by their driving force (how much effort is required to activate each key) and, to a lesser extent, by their point of attachment (how low must you press to activate each key).
The best-selling mechanical keyboards of the moment
Before leaving you to our selection, here are the top 10 of the best-selling mechanical keyboards of the moment. The ranking is updated automatically every day.
Best Mechanical Keyboards
AUKEY Mechanical Keyboard Blue Switch
The high-precision 104-key mechanical keyboard with RGB backlight will make your word processing and gaming a more vibrant and engaging experience.
The blue switch allows a satisfying run thanks to a perceptible click.
The individual switches guarantee high precision and accuracy in the controls in every use scenario.
Choose from a range of exceptional lighting effects with different lighting modes and specific presets for the most popular games.
Package Contents: Mechanical Keyboard AUKEY KM-G3 RGB, User Manual, 24 Month Warranty Certificate.
Razer Ornata Chroma Gaming Keyboard
The fast touch with high response and performance allows the great advantage of playing.
The durability of Razer switches allows you to hear up to 80 million bars.
Chroma lighting system with 16.8 million color options.
CORSAIR Strafe Mechanical Gaming Keyboard
100% Cherry MX RED mechanical keys for maximum performance and durability.
Dynamic red backlight programmable for a single key.
Dynamic and fluid animations thanks to the integrated control processor.
USB pass-through port to connect a second device directly to the keyboard.
Complete anti-ghosting and rollover functionality on all 104 keys for maximum precision even in the most frantic game situations.
Razer BlackWidow X Chroma Mechanical Gaming Keyboard
The Razer BlackWidow X Chroma comes with a new look, features a whole new look, stripped to reveal an elegant and compact piece of engineering.
Built with the award-winning Razer Mechanical Switches in mind, designed from the ground up for hardcore gaming and featuring a perfect actuation distance, they offer speed and responsiveness like never before, so you can take advantage of the classic Razer advantage.
Extreme Durability – every Razer Mechanical Switch is designed to withstand up to 80 million actuations with a 2-year warranty.
Express yourself with Chroma lighting from over 16.8 million color options.
Fully programmable keys for gaming supremacy; anti-ghosting up to 10 keys pressed simultaneously.
Logitech G410 Atlas Spectrum
Logitech G410 Atlas Spectrum RGB Tenkeyless Mechanical Gaming Keyboard – US-Layout. USB / RGB / high backlight brightness level / Romer-G switches / Windows 7, 8, 8.1, 10.
Logitech G910 Orion Spectrum
Exclusive Romer-G mechanical switches
Intelligent RGB lighting
Integration with Arx Control
9 customizable G keys
Dedicated multimedia controls
Product prices and availability are subject to change. Any price and availablility information displayed on Amazon at the time of purchase will apply to the purchase of any products.