Guide
Handheld Vacuums: The Best to Buy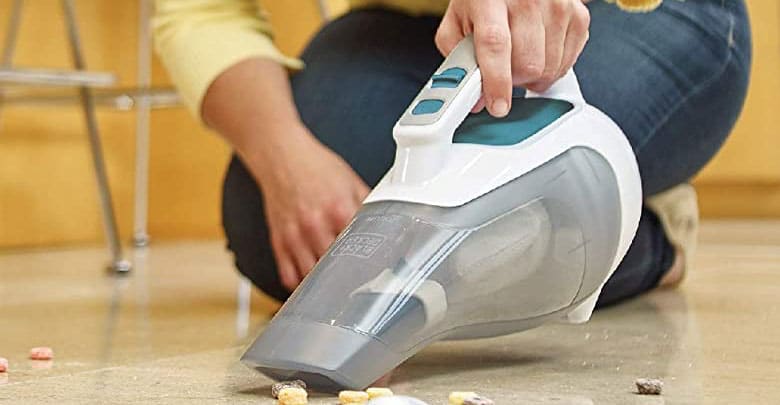 Cleaning the house takes a lot of time, and when we have heavy and bulky devices in our hands, the operations become anything but simple. Having a handheld vacuum always at hand is a convenience that should not be underestimated. For this reason, we have thought of an article to guide you in choosing the best handheld vacuum according to your needs and, of course, according to your budget.
In the following paragraph, we will give you some important notions that will help you choose the model that best suits your home and your needs in terms of power and functionality. Next, we will show you the currently best-selling handheld vacuums, and we will list those that are, in our opinion, the best handheld vacuums.
Handheld Vacuum: how to choose it
The handheld vacuum is often a device taken lightly, but in reality, its ease of use and the increasingly greater suction power have made this object more and more " popular " in our homes. Practicality and lightness are the two main characteristics at the base of an automatic handheld vacuum, but what parameters to consider before purchasing?
An automatic handheld vacuum – more commonly called handheld vacuum cleaner – should not be confused with the handheld vacuum cleaner of the past, which was used precisely to clean the kitchen table as much as possible after breakfast or some crumbs fallen on the ground. Now, these devices have powerful batteries that guarantee excellent suction.
To testify what has just been said, you will find that among the models of automatic handheld vacuums that we have recommended, there will also be " classic " cordless vacuum cleaners that can act as handheld vacuum cleaners simply by removing the front telescopic tube, as in the example shown in the figure here up.
In addition to the battery power – we advise you to check that it is at least 14V – another important parameter to take into account is the battery life, which can range from a few minutes up to more than half an hour (more than satisfactory for devices of this kind) and can obviously vary according to the power level with which you will use it.
No less important is the internal tank, which will contain dust, crumbs, and particulate matter. Its capacity is important, and it is equally important that it is a bagless system, i.e., without the need to replace the bag (an unnecessary expense). Most vacuum cleaners are now bagless, and you need to remove the tank, empty it, wash it and install it again.
Finally, speaking of particulate matter, ensure that your handheld vacuum has a HEPA filter inside: this is very important. Even the smallest particulate cannot escape so that even the air in the house becomes healthier. Especially recommended if you have allergic people in the house.
---
Most purchased handheld vacuums
Before we see the best handheld vacuum cleaners we have selected for you, let's take a quick look at the best-selling ones on Amazon! Specifically, below you can see a list of the 10 bestsellers on Amazon.
Product prices and availability are subject to change. Any price and availablility information displayed on Amazon at the time of purchase will apply to the purchase of any products.