Guide
Samsung Galaxy S9: Best Covers and Glass Film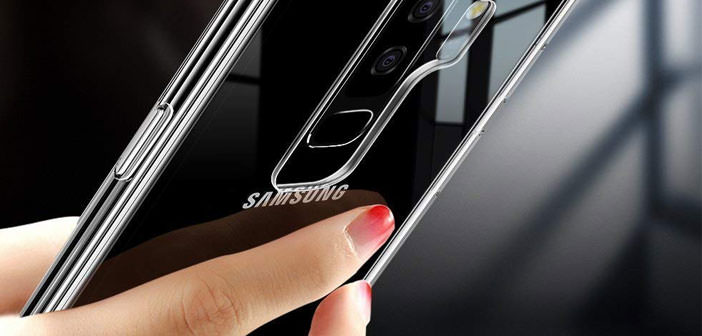 Samsung has presented very recently the new smartphones of the S9 line, and we are already intent on drafting this purchase guide that will help you to better protect your jewelry. In fact, from the point of view of dimensions, little or nothing has changed, apart from the arrangement of the fingerprint sensor, located this time right under the camera.
The advantage of this change in the middle is that many manufacturers have managed to adapt the Samsung Galaxy S9 covers in record time. Also on the front of the glass films the news is positive, and it will be possible to find some models without the doubts that usually precede the release of a new product, tested little or nothing on the field.
So if you want to find out. What are the best covers and glass film for Samsung Galaxy S9, you just have to spend a few minutes in our company, sit down and start to discover the models that we have selected for you.
Best Samsung Galaxy S9 covers
Being able to effectively protect a smartphone is never too simple. Especially when you have in your hands a really nice and expensive model like Galaxy S9, the measures to take are really many. You do not want to risk throwing the glass back of your new device into pieces?
Precisely for this reason we have chosen the models of covers that can guarantee a high level of protection, in order to safeguard this small work of art from any possible damage. In the meantime, if you still do not know the complete features, we invite you to read the technical sheet we have prepared.
Spigen Liquid Air
13%
Spigen has always been committed to making top-quality smartphone accessories. This model of Samsung Galaxy S9 cover is very minimal, but manages to provide more than adequate protection. The materials used are resistant and elastic at the same time, so as to absorb in the best way the shocks deriving from a possible fall.
Appreciable edges slightly raised around the screen, which protect it from direct contact with hard surfaces. The compatibility with wireless charging is definitely appreciated.
ESR Silicon Case
Why hide the shapes and design of a smartphone so beautiful, behind a cover that hides the real lines of the device? This cover for Galaxy S9, classic in its style, is made of transparent silicone, so as to highlight the glass back, a distinctive feature of this device.
The protection offered is more than decent, certainly not up to the most resistant models, but still able to protect the smartphone from any falls. The shaping is performed to perfection and fits perfectly on the body of S9.
Spigen Tough Armor
Maximum strength without compromise, this is the feature of the cover for Samsung Galaxy S9 marketed by Spigen. Its structure, very resistant maintains a compact size, which will not increase the size if you usually keep your smartphone in your pocket.
The mix of a layer in PC with one in rubber, is able to guarantee maximum shock absorption in case of impact. Adding to these features is a small stand in the back that will prove to be really useful in some situations.
Spigen Thin Fit
Returning to the Galaxy S9 cover made with a minimal style, we could not insert this model of Spigen, which focuses on elegance and very small measures.
Available in 3 colors, it can adequately protect the back of the smartphone, including edges. This is certainly the best product available for those looking for simplicity.
For the moment, these are the models of cover for Samsung Galaxy S9 that we advise you. Because of the recent presentation, there are not many products, but the ones we have decided to include in this guide are all of high quality.
---
Best Glass Films for Samsung Galaxy S9
The other accessory that will complete the all-around protection for Galaxy S9, is the famous tempered glass film. This product, with a very low cost, allows you to save the screen from falls and shocks. In a smartphone so complex from an engineering point of view it is even more advisable to use a film that adequately protects the display.
AmFilm
amFilm Glass Screen Protector for Galaxy S9, Samsung Galaxy S9, 3D Curved Tempered Glass, Dot Matrix with Easy Installation Tray, Case Friendly (Black), Microfiber, 1 Pack
Specifically designed for Samsung Galaxy S9, Full Screen Coverage, Case Friendly...
Bubble Free Guaranteed, Designed for easy installation
Ultra thin-0.3mm thickness is reliable and resilient, and promises full...
Highly durable, and scratch resistant - surface hardness 9H
Includes: 1x Glass Screen Protector, 1 Easy Installation Tray Wet/Dry Wipes,...
Returning instead to the classic tempered glass films for Galaxy S9, we found this model that seems to be really promising. Made of glass with hardness 9H, integrate in the package a very useful centering device so as not to miss the application not even one millimeter.
Their resistance to shocks is really high but the unknown aspect of the touch sensitivity on the sides of the screen remains. If producers have managed to make progress in this field, then we will be faced with products that are much more user-friendly than in the past.
Product prices and availability are subject to change. Any price and availablility information displayed on Amazon at the time of purchase will apply to the purchase of any products.