Guide
NAS for Home or Office: Which to buy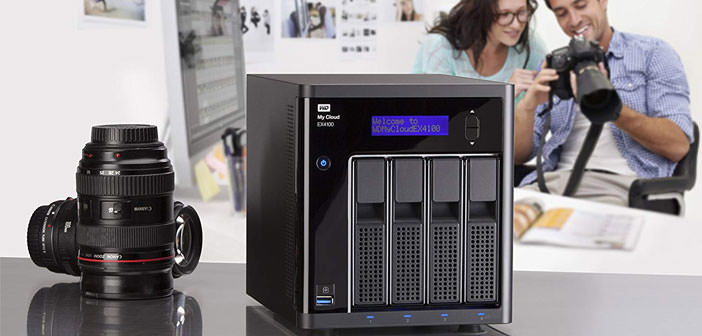 We have already talked about the NAS, network storage units that offer their storage space to all the terminals connected to the same LAN (or WLAN if we use a wireless access point). The purpose of placing the NAS in your home network?
Nothing more convenient, in my opinion: having so much space on which to save system backups (or multiple systems) or create a universal multimedia collection for connected devices: music, video, movies, and photos saved on modern NAS will be accessible through protocols such as DLNA, UPnP or similar on all terminals connected to the LAN, including televisions, media players, PCs, smartphones and tablets without necessarily keeping the PC on.
If you are undecided and do not know what model to take, here is our complete guide to choosing which NAS to buy.
Why buy the NAS?
If you are reading this guide, you probably already want to buy a networked storage device, or at least, you are curious to understand how it works. The NAS is a small computer with an Internet connection with usually at least one or more hard disk enclosures, an operating system (usually) based on Linux and optimized for network storage, naturally also equipped with CPU and RAM enough to do everything.
Most people do not need to store thousands of raw photo files without losing gigabytes of digital music or backups of movies or Blu-ray, but others have this need, and NAS can be a great tool for these people.
The NAS is ideal for people who like to create large multimedia libraries: you can store all the files in one place and make a stream from computers, tablets, networked speakers, or multimedia centers throughout the home. You can also back up your computers to the NAS to avoid connecting an external disk for each computer. Any NAS allows you to do these things.
Most models, including home NAS, can also act as an e-mail server, database and server Virtual Private Network (VPN), BitTorrent, host CMS, CRM and e-commerce software, or DVR for network cameras. Depending on your patience and hunger for technology, NAS can do almost anything that a Linux computer can do, using less power than a desktop computer.
If you have one or two computers at home and rely primarily on cloud storage and streaming media, you probably do not need NAS. But if you have a large collection of media, you will need terabytes of data to save your backups and make them always accessible.
The NAS is also useful if you have too much data to store in Dropbox or Google Drive or do not trust cloud data. When you use the NAS, the data stays in your home and does not go to the cloud. Of course, you want even more security, and you'll have to make a backup of your NAS!
If you want to share and store data on the network, you do not need the NAS. Many routers have USB ports to connect an external disk, but this arrangement will be slow and suitable for basic file sharing. Windows, macOS and Linux all come with file-sharing features that make it easy to access files on your computer over the network. But this approach takes up disk space on the computer, and the computer must be at work all the time.
You could build or bet on the NAS with old hardware and free software, as a dedicated NAS device uses a lot of power (usually more or less like a pair of LED bulbs), has a better interface and more applications, and comes supplied with a manufacturer warranty and technical support.
This guide is for you if you are looking for an ideal NAS device for your home network and small offices. If you are a professional or IT storage guru looking for a business-level NAS, this guide is not for you.
Key features in the choice
When deciding which models to buy, you need to pay attention to some key features that most home users (and others) need.
At least two drive bays
Hundreds of NAS devices are available, and you can find models with one, two, four, eight, or more drive bays. For most home users, a two-drive NAS is more than enough because it protects data by mirroring the contents of one drive to another. This configuration provides half the actual amount of storage of the NAS for files.
For example, the NAS with two 8TB drives in RAID 1 still has 8TB of total available space, not 16TB. As a result, your data remains secure and accessible even in the event of a drive failure. Single-drive NAS devices do not provide this data protection.
CPU and RAM
We prefer Intel processors but should not exclude ARM-based configurations as long as their processing speed is similar. Most of the NAS devices released last year have at least 2 GB of RAM, so stick to this data as a minimum parameter.
Hardware-level encryption acceleration
File encryption is good to use even if you access the NAS exclusively within your home network because it protects data if someone enters your home and steals your NAS or your disks. Some NAS can also encrypt data before backing up to a cloud service, providing an additional layer of protection if the cloud is compromised. The NAS that includes hardware acceleration offers much to read faster and write speeds than a model that relies solely on software encryption.
Easy-to-use software
Each NAS manufacturer has its own operating system, but some operating systems, such as QNAP and Synology, are better than others.
Extensive backup support
The NAS should support backups using the file history or system image tools on Windows, Time Machine on Mac and rsync for Linux. It should also allow you to easily backup to a cloud storage service and offer a file synchronization service similar to Dropbox so that you can synchronize files between computers.
Multimedia streaming features
Most NAS boxes can play videos and music on various devices in your home. You can do this by using the manufacturer's software or third-party programs like Plex. Music streaming should work via DLNA and iTunes without a complicated installation process.
Unit Failure Notifications
The NAS should at least notify the user with a beep and status lights of a unit failure. It is best if the device can also send you an email or text message.
At least two USB ports
Between backups, dongles, and other accessories, it's nice to have at least two USB ports on the NAS. You should have two copies of each backup. If you plan to do it yourself instead of with a cloud service, we recommend that you have a USB port on the NAS so that you can back up everything on an external drive. It's also nice to have a USB port on the front of the NAS with a quick copy function so you can copy the contents of a USB drive to or from the NAS without worrying about the software.
Support for third-party applications
If you want to add functionality or services to the NAS, you need to do it with third-party software, so third-party support is essential. This includes media center software, web server software, analytics, and more.
Hot-swappable drive bays
Hot-swappable drive bays are required, so you do not need to shut down the NAS to replace a failed drive or increase capacity.
Warranty and Support
Lack of customer support is one of the most common complaints in Amazon customer device reviews. Most models have a two-year warranty and offer technical support, mostly through online knowledge bases and forums. Others support e-mail and telephone, and some providers also offer detailed tutorials and videos accessible on their websites.
Besides what is listed, some features are nice to have but that are not really fundamental.
Support for USB Wi-Fi dongles
You should connect the NAS to the router with an Ethernet cable if you want the best speed, but if this is not possible, you must install a Wi-Fi USB dongle.
DVR Support for IP Camera
If you have a do-it-yourself home security camera system, you will need a place to store all those videos. The NAS is at hand for this purpose, but setting up and managing can be a bit too complicated for an average person, not to mention the confusing licensing schemes that determine the number of cameras supported by NAS. The NAS will not work with home security cameras that save footage on a cloud service.
Support UPS (Uninterrupted power supply) via USB
The NAS should be smart enough not to lose everything if you cut off the power, but a UPS support will notify the NAS to shut down properly before it turns off, which should help protect data.
VPN Services
It should be easy to configure VPN services so that you can access your home network securely from a public Wi-Fi network, but this is not something everyone needs. It is also a service that a good wireless router can already provide.
---
The most sold NAS of the moment
Before leaving to our selection, here is the top 10 of the best-selling NAS on Amazon. The ranking is updated every day automatically, constantly.
---
The best NAS to buy
Product prices and availability are subject to change. Any price and availablility information displayed on Amazon at the time of purchase will apply to the purchase of any products.