Guide
Curved Monitor: The best to buy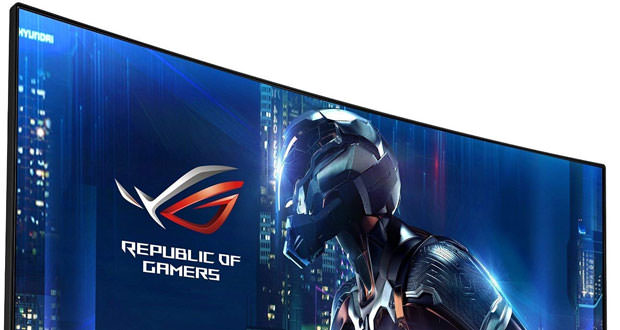 When you decide to buy a screen for your PC, especially if you have certain visual needs or opt for a gaming computer, buying a quality product can really make a difference. Precisely for the most demanding users, curved monitors come into play.
This type of PC screen is a very special solution that can give a lot of satisfaction, especially in this area. If their configuration can create some problems when used by more people because of the point of view, this does not happen during typical use that is done on a PC.
Being alone in front of a curved screen, especially while playing, increases the immersion in the scenery and gives high-level multimedia experiences. Precisely for this reason we will soon show you the best curved monitor models we have carefully selected for you.
Best Curved Monitor: Which to buy
When we talk about curved monitors, we often tend to believe that only extremely expensive models are produced. In reality, it is not so, even among the economic products you can find good alternatives, suitable for any use and with an excellent color range. What we are going to do today will be a tour of the curved PC screens that most impressed us.
Economic Curved Monitors
Samsung IT LC24F390FHNXZA
The first curved monitor we find is produced by Samsung and is an excellent alternative for those looking for a product like that without having to spend a lot. Equipped with a Full HD resolution, it has a diagonal of 24 inches, the least according to us if you have some video-entertainment ambitions. There is a VGA and an HDMI input, and the response time is 4 ms.
Samsung CFG70
The increase in price usually also increases the quality and is witnessed by this curved monitor of Samsung, queen of the category. The technical characteristics are starting to be really interesting. In addition to a 24-inch Full HD Quantum Dot panel, we also find a 144 Hz refresh rate.
For the rest nothing is missing at this screen to be appreciated by everyone. Response time of 1 ms, sRGB 125% and FreeSync help increase performance at a high level for this price range.
---
Mid-range Curved Monitors
LG 29UC88-B
Are you looking for a product that in addition to providing excellent image quality can also make you make the most of multitasking? This 29-inch curved monitor features an unprecedented 21: 9 aspect ratio, perfect for using multiple windows at the same time.
In addition to a resolution of 2,560 × 1,080 pixels, we find additional features of excellent level. The 75 Hz refresh rate, AMD FreeSync technology and two 14W integrated stereo speakers stand out from the crowd.
MSI Optix G27C2
Which brand more than MSI manages to embody the ideal of the gamer par excellence? With this curved monitor, you will be able to enjoy the best of your favorite games, using a really good product and with a very nice design.
To make clear the quality of the screen immediately thinks about the refresh rate, which stands at 144 Hz and combined with the response time of 1 ms ensures high-level gaming performance. The 27-inch diagonal integrates a Full HD resolution with 1,980 × 1,080 pixels.
Samsung C27H711
We end the curved mid-range monitors with a model made by Samsung and really cared for in every detail. Immediately to the eye is the ultra-modern design and the 27-inch panel without frames.
The technology used is of the Quantum Dot type and offers a sensational WQHD resolution of 2,560 × 1,400. It is a product that is more devoted to multimedia than gaming, even if AMD FreeSync technology and a 4 ms response time are integrated.
---
High-end Curved Monitors
Samsung C34F791
What about a curved warning that presents itself with such elegance and design? Already this component is very inviting for those looking for a product of this type, but it does not end there.
With a diagonal of 34 inches and an aspect ratio of 21: 9 is a perfect model for those who want a versatile screen with excellent performance. The UWQHD resolution with 3,440 × 1,440 pixels is able to give its best thanks to the Quantum Dot technology. In addition, we find a refresh rate of 100 HZ and a response time of 2 ms.
Asus MX34VQ
This curved monitor from Asus is more conventional in design, but just as impressive. The panel mounted has a diagonal of 34 inches with UWQHD resolution for an always perfect image and a truly incredible contrast.
Among the goodies that are offered and the audio signed Harman Kardon with Asus Sonic Master technology and a base that integrates the Wireless charging for supported devices.
AOC AG352QCX
The Agon series from AOC includes high-quality monitors specifically designed for gaming. This one has a diagonal of 35 inches with a resolution of 2,560 × 1,080 pixels.
The 200 Hz refresh rate makes it possible to take advantage of the games in a perfect way and combined with Adaptive Sync technology greatly improves performance. If you are a hardcore gamer, perhaps you should have a little thought about it.
---
Other interesting curved monitors
After presenting you the best curved monitors that you can find online, we will dedicate this section to a list of other products that we believe will be able to accompany you during your long sessions in front of the PC.
Conclusions
After seeing the best curved monitor suitable for both gaming and multimedia, we are sure that you felt like buying one. If not, because you have noticed that this type of screen does not meet your favor, we have alternatives that can do for you.
Product prices and availability are subject to change. Any price and availablility information displayed on Amazon at the time of purchase will apply to the purchase of any products.