Guide
The Best PLA filaments for 3D printers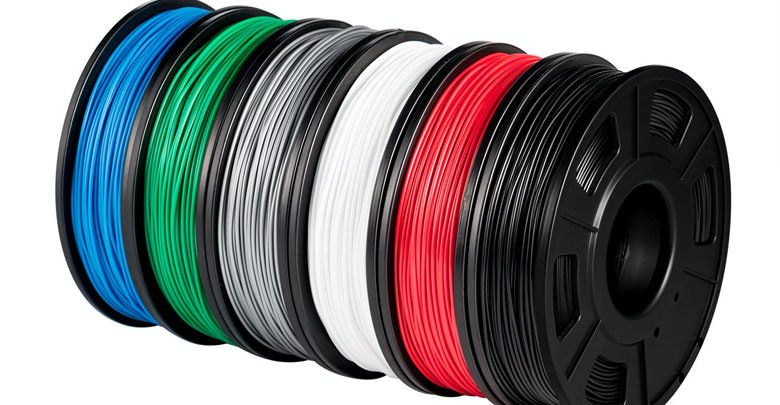 To get the most out of a 3D printer, quality filaments must be used. There are several features that help to designate a filament as reliable and suitable for your needs. To achieve excellent results, numerous attempts are necessary before reaching the right settings.
Excellent printing is synonymous with excellent filament, excellent printer and good understanding of the characteristics of the filament itself. As 3D printing is an unusual and niche activity, most of the filaments are available on the Jeff Bezos store. Let us catapult then into the top 10 Amazon bestsellers of the best PLA filaments for 3D printers.
Tianse PLA
Tianse PLA 3D Printer Filament 1.75mm, Dimensional Accuracy +/- 0.03 mm, 6 Colors, 1800g
MULTI-COLOR ASSORTMENT PACK: 6 main colors: Black ,White, Red, Blue, Silver and...
Non Toxic: All of products have passed the RoHS Directive, made by 100%...
Smooth and continuous printing without clogging or bubble issue; Low shrinkage...
Recommended Extrusion/Nozzle Temperature​: 190°C - 210°C; Recommended Base...
High Compatible with a variety of FDM 3D printer, Makerbot, UP plus, Mendel,...
Tianse's PLA never disappoints. We tried it in white color, and it perfectly met the expectations. It is a filament that does not emit particular odors, and that maintains a behavior during the printing phase that allows obtaining a high level result. It is compatible with any 3D printer and the one that surprised immediately was the adherence to the printing plate even with lower temperatures than those usually required.
Tianse PLA+
Tianse PLA+ is one of the most recommended filaments if you want a filament that is as easy to print as PLA but with a resistance closer to ABS. The filament surprises right from the start and shows, even with a cheap 3D printer like the Anet A8, to behave extremely well. The value for money is excellent and although slightly higher than the competition, justified.
SUNLU PLA Plus 3D Printer Filament
SUNLU is extremely appreciated in the world of 3D printing. Its filaments prove to be of higher quality than the competition. But quality has a price and in this case 1kg of filament costs over $35. For a neophyte, it is certainly not the best choice, a lower-quality filament will be just as satisfying. This PLA according to the reviews on Amazon, is the first step to have results above the norm.
Product prices and availability are subject to change. Any price and availablility information displayed on Amazon at the time of purchase will apply to the purchase of any products.