Guide
Waterproof Compact Camera: Which one to buy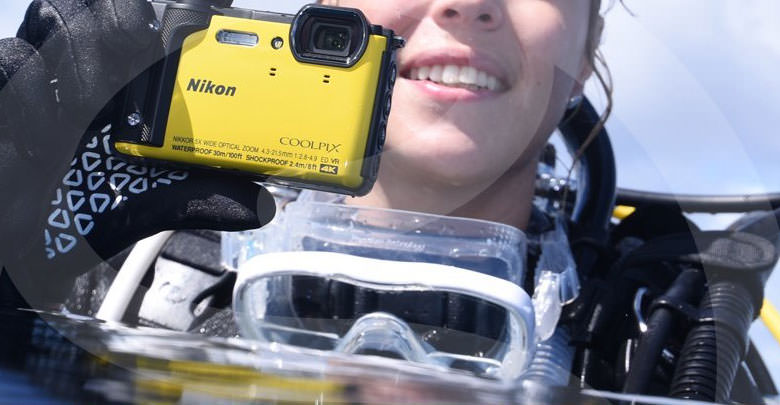 Over time, compact cameras have been superseding modern smartphones. This happened due to the increasing photographic performance of mobile devices, which over the years have reached the first unattainable heights. Precisely for this reason, the category of compact cameras has gradually become thinner, except for a particular sector of this market.
In fact, the compact waterproof cameras, thanks to their niche nature, continue to be successful among lovers of extreme sports and diving. Only these products can guarantee excellent performance in environments that are so difficult to reach. Thinking about this type of users, who need a quality product even in the most extreme situations, we will see what is the best waterproof compact camera among those currently available on the market.
Waterproof Compact Camera: Which features choosing
In the category of waterproof cameras, there are various types of products. They range from the compact rugged, resistant to shocks and splashes of water, to that specifically designed for diving. The best thing to do, before discovering the models we want to offer you, is to understand which product you need.
If you are considering buying a rugged camera, remember that their water resistance is limited. This means that they can be suitable for days on the beach or in the snow, but you will hardly have the possibility to bring them back if you love diving.
On the other hand, by purchasing an underwater camera, you will be sure to choose a perfect model to go down with you in the depths of the sea and maybe capture those moments that you dreamed of for so long. In order not to harm anyone, we will propose models from both categories, allowing you to choose according to your needs.
Best Waterproof Compact Cameras
Sealife Micro 2.0
Sealife Micro 2.0 is undoubtedly one of the best compact and waterproof cameras we have found on the web. It hides inside a sensor produced by Sony 16 MP, which returns brilliant images and excellent colors. Videos are recorded in Full HD at 60 fps. The lens is equipped with a fisheye lens, with a 130° angle of view.
This compact camera is completely waterproof thanks to the components sealed inside. The 64 GB memory and the 2,350 mAh battery are not removable, as has long been the case with smartphones. Thanks to integrated WiFi, you can quickly and easily transfer photos and videos to your Android and iOS devices. The resistance is guaranteed up to 60 meters.
Nikon CoolPix W300
Always staying among the compact underwater cameras of absolute quality, we meet this model produced by Nikon. With very compact dimensions and access colors, it is an excellent choice for lovers of diving thanks to its resistance up to 30 meters. In addition to this, the camera is also resistant to dust, low temperatures and shocks. Precisely for this reason it can be considered rugged.
The sensor used is 16 MP, for quality photos, bright and bright colors. The built-in lens is a wide-angle lens, with a 5x optical zoom. The most interesting part is that concerning videos, which can be recorded up to 4K resolution, which is not really usual for this type of product. From the point of view of the connectivity, there are both Bluetooth and WiFi.
Olympus TG-5
Even Olympus has decided to jump into the world of compact waterproof cameras with this Olympus TG-5. Compared to the previous models, the depth to which it is possible to reach falls, which is equal to 15 meters. However, this is more than a good value, especially when compared to the quality of the photos that you can take with this product.
In addition to waterproofing, this camera is resistant to shocks, dust and temperatures up to -10°. The sensor used is CMOS, backlit and 12 MP. The lens mounted instead has a 4x optical zoom, while the connectivity is high level, with the presence of WiFi and GPS.
Fujifilm Finepix XP130
Slightly less performing than previous models, this compact waterproof camera from Fujifilm is perfect for those who do not want to give up the fun in all conditions without spending too much money. The sensor used in this case is a 16 MP CMOS type, combined with a 5x optical zoom.
The resistance to liquids has a maximum limit of 120 minutes at 20 meters, not the maximum of the category but still an excellent result. In addition to this detail, the camera also resists shocks, dust and particularly cold temperatures. Videos can be recorded in Full HD resolution and thanks to the presence of an interval timer it is possible to capture time lapse. High-level connectivity, which sees both the presence of Bluetooth and WiFi.
Panasonic Lumix DMC-FT30
For those looking for a compact waterproof camera that is also economical, we could not propose this model of Panasonic perfect for amateurs. Colorful and with a really interesting design, it mounts a 16 MP sensor inside that integrates an image stabilizer that works beautifully.
The depth at which it is possible to arrive in this case drops " only " to 8 meters, more than enough for those who do not dive in deep and occasional waters. The lens used is wide-angle, with 4x zoom and LUMIX DC VARIO optics. It is certainly not a product like the top of the range but still defends itself well in amateur use.
---
We conclude then this interesting article on the best waterproof compact cameras, leaving you the list of best-selling models on Amazon.
---
Conclusions
Now that we have seen together. What are the best waterproof compact cameras you just have to choose the one that is most suitable for the use you intend to do and throw yourself headlong into the depths of the sea.
Unfortunately, since this is a niche product, there are not many models available. However, we assure you that the ones we have chosen are the best ones currently on sale online.
Product prices and availability are subject to change. Any price and availablility information displayed on Amazon at the time of purchase will apply to the purchase of any products.