Guide
Stream without Smart TV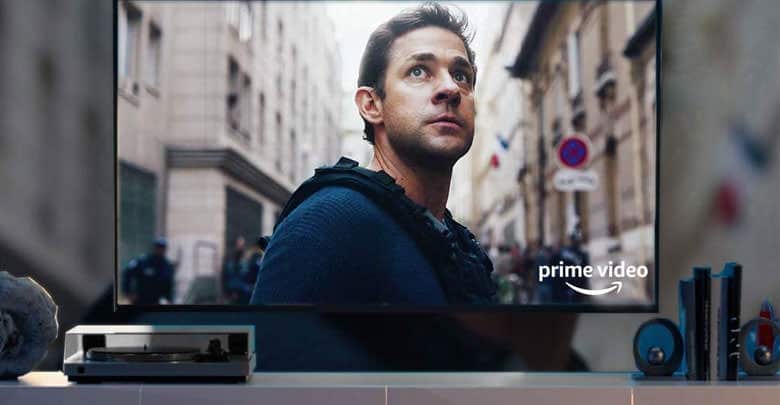 Let's find out how to turn your TV into a Smart TV without necessarily having to invest hundreds of euros and using cheap appliances on the market.
First of all, we must properly understand the "smart" phenomenon. This term refers to all televisions, or more generally, all appliances, which have the ability to connect to the Internet using a LAN cable or, even more convenient, via a wireless home connection.
The advantage is to take advantage of specific applications that allow you to watch streaming content through various subscription platforms such as the popular Netflix, Amazon Prime Video, or other services.
For those who are not up to date on the subject, when we talk about streaming nowadays, we mean the possibility of viewing content, choosing from a catalog, at any time of the day. The days of "TV programming," which had to be respected to enjoy a good film, documentary, or TV series, are now over.
Streaming has made it much easier to use multimedia content that you can see when you prefer, usually without limits, but above all, you prefer. The applications that you find on Smart TV are the same ones that can be found on smartphones and tablets, giving the possibility to see their favorite TV series even to those who are always on the go and never have time to enjoy the sofa's contents at home, in front of the TV.
How streaming works
Video and audio are nothing more than data, then reconstructed by the target device to give life to an image or a sound. These data travel through the network and live, for example, if we are talking about a live broadcast, such as a football match or a specific event, or " on-demand. "
Usually, services like Netflix take advantage of on-demand, with video and audio ready to run. When you select the content to view, the receipt of a small part of the data allows you to start viewing the video immediately. While watching, the server sends the rest of the data to avoid any interruption due to buffering.
Since data travels through the Internet, it is important to understand that your connection's speed will make a difference. It is challenging to enjoy a streaming service with an old ADSL without running into loss of video quality and buffering even for several seconds while watching. A perfect experience must have a subscription to fiber-optic lines, which are now increasingly popular and accessible in our country.
Are smart TV are they essential?
As it is easy to understand, today do not have a Smart TV that is almost cut off from all this myriad of services that populate the market. We say almost because there are alternatives. For example, imagine that you have bought a cheap TV that does not have Smart features.
You have no intention of spending another several hundred euros to enjoy applications that can establish an Internet connection. Still, at the same time, you would not want to give up either what streaming has to offer.
How to do this in this case? Fortunately, there are many cheap devices. Otherwise, the home TV can transform it, making it Smart, connecting to the home Internet network to take advantage of all the most popular applications.
Smart TV box
These are the products most purchased by users who do not have a Smart TV. These are small devices, usually square or rectangular in shape, like a TV decoder, connected to the TV via the HDMI port.
Once this connection is made, you will have to turn on the TV and the TV box, switch to the HDMI channel for the port where the device is connected, and start the configuration procedure.
Finally, you will have to select your Internet connection and enter the password to give the Smart TV box free access to the network, and you will be ready to download your favorite streaming applications.
Remember that it is best to physically connect the product to the router using a LAN cable for the best experience. This is because wireless connections are comfortable but very volatile and subject to the location of the router. If there are several walls between them and the Smart TV box, the signal may be too weak to return satisfactory quality.
Other devices
Do you think smart TV boxes are too bulky or unsightly? Fear not. Other products that can meet your needs, called "dongles." They are generally smaller but need two different connections: the HDMI to send the audio/video stream and the USB for power.
Among the most famous dongles, we have Google Chromecast. A small disk positioned behind the TV can use Chromecast technology to send videos directly to your home TV from your PC, tablet, or smartphone.
The Amazon Fire Stick is also on the same line, compatible with subscription services such as Prime Video and Netflix. In addition, it allows the execution of a multitude of applications downloadable from the Amazon store. Finally, there is the Apple TV, a set-top box that plays multimedia content from Netflix or iTunes for fans of the bitten apple.
It is not a dongle but is much more similar in appearance and operation to a Smart TV box. The jargon is called a " media center " and is available in various formats, the most recent of which allows the execution of videos in Ultra HD or 4K resolution.
Whichever device you choose, be it a cheap smart TV box or a dongle, remember that it is important to purchase a product compatible with the services you intend to use. Always check the application compatibility list in the datasheet.
Product prices and availability are subject to change. Any price and availablility information displayed on Amazon at the time of purchase will apply to the purchase of any products.