Guide
Selfie stick for iPhone: Which to buy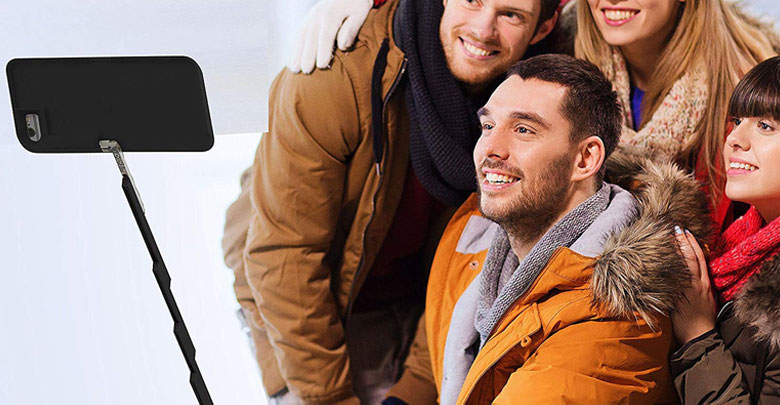 You can hate them, you can love them, you can be indifferent to them. The selfie sticks for iPhone have a really drastic impact in the way of understanding selfies in recent years. Working as a sort of extension of the arms allow to include a group of people in the shots.
Moreover, in crowded places, they can guarantee a privileged view, without obstructions or cut scenarios. Many selfie sticks for iPhone are really cheap and can be closed again for a trouble-free transport.
What we will try to do today is to recommend the best selfie sticks for iPhone, looking among the thousands of alternatives available on the net. If you will have patience and follow us on this journey, we are sure that you will definitely be surprised.
Best-selling selfie sticks
Before leaving you to our selection, here is the top 10 of the best-selling selfie sticks for iPhone of the moment on Amazon.
Best Selfie Sticks for iPhone
StikBox Selfie Stick iPhone Case
If you need to always carry a selfie stick for iPhone, stickbox will surprise you with its qualities. It is a smartphone cover with an integrated selfie stick, always ready for use and with very compact dimensions.
The maximum length that can be reached is about 20 inches, not exaggerated but adequate for most occasions. Don't be fooled by the images. Although the cover looks very bulky, if you consider the presence of the selfie stick, these are decidedly negligible factors.
Anker Selfie Stick
The selfie stick for iPhone produced by Anker is perhaps one of the most attractive from an aesthetic point of view. The minimal design is enriched by the combination of colors, for a simple but successful style. It perfectly fits the measurements of Apple smartphones, always guaranteeing a firm and safe grip.
Also in this case there is the connector that passes through the 3.5 mm jack. This means no recharge and infinite autonomy. You will not have to pair the device via Bluetooth but simply plug in the cable and start shooting.
XSories Me-Shot Deluxe 2.0 -Telescoping Selfie Stick
Are you looking for a selfie stick for iPhone that, in addition to being functional, is also colorful and with a nice design? Then this model could really be perfect for you. Made with quality materials, it uses a remote control coupled with a selfie stick with side grip.
Although it may seem a less secure method to hook up the smartphone, the mechanism is solid and well tested. If you can do without the integrated shutter release, we are sure that this product can only be loved.
Product prices and availability are subject to change. Any price and availablility information displayed on Amazon at the time of purchase will apply to the purchase of any products.