Guide
The Best Laptop Backpack: Buying Guide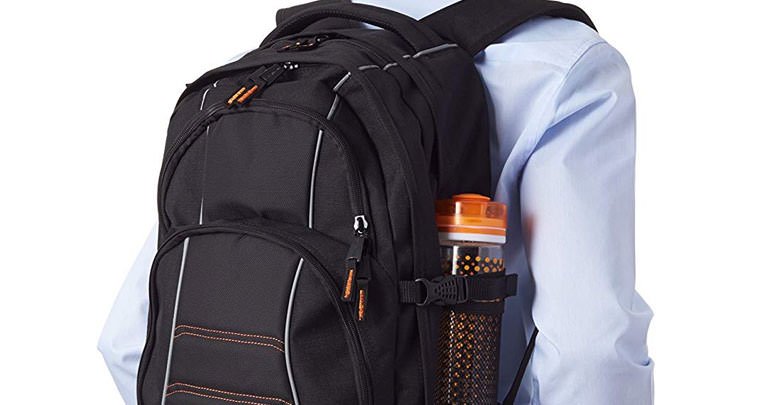 Often we put a really obsessive care in choosing our new laptop. We spend whole days comparing the features and evaluating the pros and cons. But what do we do if we have to buy a laptop backpack?
If you are always on the move, you will have noticed how inconvenient and risky it is to carry your laptop in your backpack or bag. Without any padding or protection, even placing it on the ground becomes risky.
With a backpack for laptop, you won't have to worry about all this anymore. The design and construction are designed to keep the laptop in its place, under different layers of padding. On the Internet, you can find dozens of backpack for laptop, from the ultra-economical up to a model of several tens of dollars.
But who tells you that the backpack, you're looking at is the right one for you? For this reason today, we will help you choose the model that best suits your needs. Whether you want to spend the bare minimum, or look for the best possible protection.
Laptop backpack: which features to analyze?
The choice of a laptop backpack actually seems very simple. Who wouldn't be able to decide which one to buy? In reality, the characteristics to be observed are different and are not based only on aesthetics.
Size : you don't always have to take these values for granted. Putting your own 13″ laptop in a laptop bag or backpack up to 17″ often means making it wallow in a much larger space than you need. This in case of fall or impact implies inadequate protection, and we are sure that it is not what you want.
Style : the two main options are shoulder bag and backpack. With the first, you will certainly have a more formal look, which is very welcome in the office or at meetings. With a backpack instead, especially if you travel great distances on foot, you will choose comfort. It is up to you, based on the use you make of it, to choose the most comfortable formula.
Pockets : are you a university student? Probably the only compartment for the laptop will remain tight. The right choice for you could be a laptop backpack with numerous pockets, so you can always carry everything you need. If instead the only thing you bring with you is the PC you can easily opt for a more compact and lightweight solution.
Protection : also in this case a lot depends on the use you are going to do. If you like to bring all your arsenals of technological gadgets, some of which are quite fragile, protection will have to live up to it. The best choice could be to use a laptop backpack with a hard outer shell. This way you won't have to be afraid of even a fall from shoulder height.
Best backpack for laptop
As you will see in the next paragraphs, the world of laptop backpacks offers many models for all needs.
AmazonBasics
Amazon has always been very attentive to accessories for your technological products. If you are looking for a laptop bag or backpack, this will be one of the first models you'll come across. This is an economic model that does not give up offering good protection. The internal padding is of good quality, although not very thick.
The outer shell is instead made of anti-wear material, which will ensure a good seal over time. Available in different sizes (10, 11.6, 14.1, 15.6 and 17.3 inches) it has a price that corrects, which ensures an excellent relationship with quality.
Inateck Travel Carry-On Luggage Backpack 30L
In case you are looking for a perfect laptop backpack also for traveling, Inateck has proposed a really interesting product. With a capacity of 30 liters, it can hold a 17-inch laptop, as well as many other items. In addition to the buckles to secure it to the back, there is also a solid central handle with an aluminum frame. In this way, the transport will be really easy and safe, with a good gain also in safety.
SPARIN Laptop Backpack
Going back to a smaller backpack for laptop, we meet this Sparin model, perfect for university, school or work. Made of soft materials, these could mislead you regarding solidity.
This product is waterproof and has special care against theft. Among the technological goodies, we cannot fail to mention an integrated USB cable with an external socket, useful for recharging your devices while you are on the move.
Always the same brand, it puts at your disposal an extremely spacious and comfortable laptop backpack model. This bag can contain a computer up to 17 inches and still give the possibility to insert other objects. On the back, there are cushioning pads, to increase comfort and distribute weight evenly on the back. To complete the equipment, a USB port and a special handle for coupling it to a trolley or a suitcase are available.
HP Laptop Backpack
#
Preview
Product
Rating
Price
1
HP, Black, Large

$22.00

CHECK DEAL
2
HP Executive 17.3 Backpack

$37.00

CHECK DEAL
3
HP Professional, Black, 18.5 in x 5.51 in x 12.6 in

$57.52

CHECK DEAL
4
HP Renew Carrying Case (Backpack) for 17.3" Notebook - Black

$52.54

CHECK DEAL
5
HP Laptop, Black, Large

$35.00

$31.99

CHECK DEAL
In addition to producing laptop, HP also has a good number of accessories on the market. This laptop backpack is made of neoprene, making it soft to the touch and capable of absorbing shocks well. Inside it can accommodate a laptop up to 15.6″ which remains well protected and always safe. The design is minimal and suitable for that seeking simplicity. There are also numerous accessory pockets, unfortunately all small.
Belkin Slim Laptop Backpack
After having seen together some shoulder bags here we find the first backpack for laptop. For those who are always on the move, it is a really comfortable solution, which distributes weight on both shoulders and does not tire on long journeys.
This well-made Belkin model has a minimal style. The shapes and dimensions are intentionally reduced to a minimum, without sacrificing safety and practicality. Made of polyester and reinforced nylon, it can accommodate any laptop up to 17″ inside.
Case Logic Laptop Backpack
Case Logic is characterized by a line of products with an excellent quality/price ratio. This laptop backpack is no exception and aims to be one of the best buy in the category. Made to hold a laptop up to 15.6″, it still has space for books, case and all your accessories.
The materials are of good quality, although they are not explicitly certified, they offer good resistance even to rain. The padding is well sized and positioned in the right places, so as to ensure maximum safety even in the event of a fall. If you have any doubts, enthusiastic reviews will clarify them quickly.
Samsonite Laptop Backpack
Samsonite does not need many presentations. You all know it and you know that the quality of the products is definitely above average. This laptop backpack is no exception and, despite its not too cheap price, it is a very good alternative.
Inside, there is space for a laptop up to 16″, as well as a few books and various accessories that can be attached to other pockets. The design and colors, although they are not very modern, are still pleasant. Recommended for those looking for a branded and reliable product.
Piquadro laptop backpack
We close our roundup with this Piquadro PC bag. Made of genuine leather, it can accommodate a laptop up to 13″, in an internal padded and secure pocket. Certainly suitable for those who love to stand out, it is a high-quality product, that we can classify in the business category.
In addition to the compartment for the laptop inside you will also find space for all your office accessories. The outside pockets are also comfortable, well positioned and capacious. Also the impermeability factor should not be underestimated.
Product prices and availability are subject to change. Any price and availablility information displayed on Amazon at the time of purchase will apply to the purchase of any products.