Guide
Fossil Smartwatches: The best to buy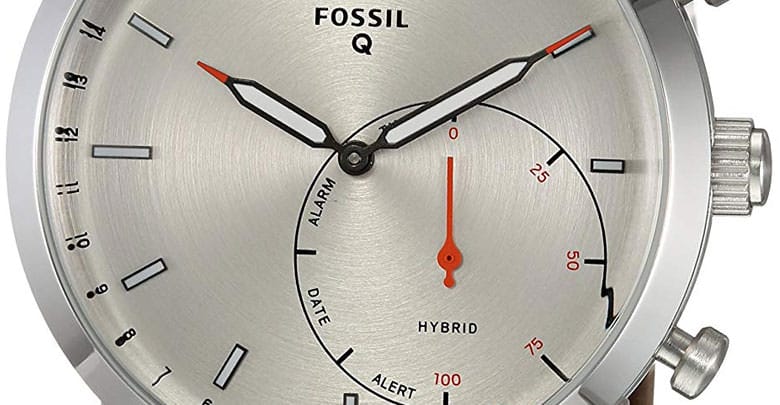 Fossil is one of the brands that, since the beginning, has been producing smartwatches equipped with the latest version of the green wearable robot. First, Android Wear, now WearOS, the Google operating system integrates services such as Assistants that allow you to make the most of device. If you are looking for a smartwatch with fine materials and style, then you are in the right place. Let's see which Fossil smartwatch to buy!
Obviously, not all Fossil devices are produced by the company itself and have WearOS. There are various companies in the Fossil group that produce hybrid wearables, such as Misfit. Moreover, it must be said that the Fossil smartwatches, although they have a very accurate aesthetics, are not very suitable for sport as they lack a reliable sensor compartment.
Best Fossil smartwatches
We arrive immediately to the point. We see the best Fossil smartwatches to buy. As already mentioned, you will find some products that do not have a real digital display, but will be equipped with an analog system.
Misfit Phase
Misfit Phase Hybrid Wearables Smartwatch - Black
Classic timepiece automatically tracks steps, distance, calories, and light and...
Vibration alerts call and text notifications, alarms, custom app notifications
Smart-button function allows you to wirelessly play and pause music, take a...
Stainless Steel and aluminum body is water resistant to 5 ATM and features time...
Non-charging, replaceable battery that lasts up to 6 months
Among the hybrid smartwatches produced by Misfit, a Fossil group, we find the Phase. It has a 1.61″ case completely made of aluminum with two side buttons.
The screen is completely analogue, with the exception of a small LED in the lower part. The color of this LED is combined with the type of notification via the dedicated application.
Fossil Women's Gen 4 Venture
The first real Fossil smartwatch of which we speak is suitable for both men and women. The 40 mm case makes it possible to be tied even on the smallest wrists.
Aluminum covers almost the entire device, which is equipped with a heart rate sensor and GPS in the HR version. It is also suitable for the most daring, as it is water resistant.
The battery allows you to cover the arc of a day. The smartwatch mounts WearOS and is compatible with Android 4.4 / iOS 9.3 and above.
Fossil Men's Commuter Stainless Steel
The second Fossil hybrid device is equipped with a 42 mm case made entirely of steel. Also in this case, thanks to the Fossil Q application, it will be possible to manage notifications and the three buttons with functions such as musical control. The device works with Android 5.0 / iOS 9.0 and later.
Fossil Men's Gen 4 Explorist
We continue with another really recent smartwatch. This Q Explorist takes up the functions of the Q Venture but it is clear that, it is a product aimed at the male audience. The 43 mm case is made of steel, and the device is water resistant. Among the sensors we find the GPS and the heart rate sensor. Also in this case on board we find WearOS, compatible with Android 4.4 / iOS 9.3 and later devices.
Fossil Q Neely SmartWatch
Another Fossil smartwatch hybrid, this time designed for women, to be taken seriously is this Fossil Q Neely. The case is just 36 mm and is made of steel, while the strap is in leather. Battery life is around 6 months, but everything varies based on user usage.
Also in this case, to be able to use it you will need a smartphone with Android 5.0 / iOS 9.0 or higher on board.
Product prices and availability are subject to change. Any price and availablility information displayed on Amazon at the time of purchase will apply to the purchase of any products.