Guide
Electric Bike or Assisted Pedaling: Which to buy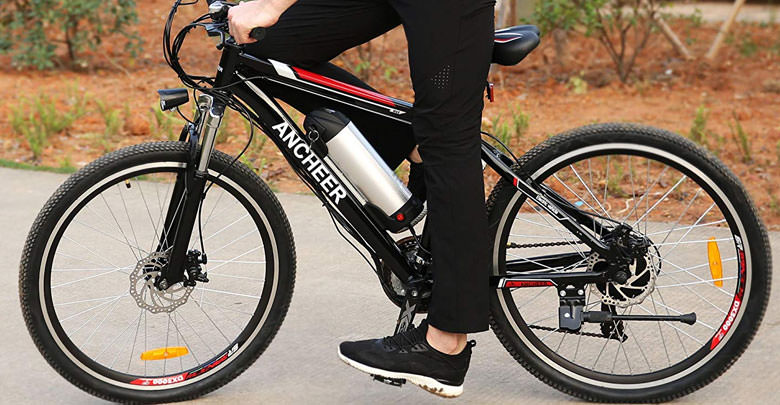 The electric bike – also called an e-bike – is becoming a real mass phenomenon! These vehicles are practical, light, easy to maintain, and at low cost: in short, as mentioned by the New York Times, " Tesla too cheap "! And it really is so, because these pedal-assisted bikes can really make a difference in the city or on the way home.
In this article, we will guide you through the discovery of electric bikes, studying their characteristics and the main features to which you will have to pay the most attention. Later, we will guide you to purchase the electric bike that suits your needs and your budget, recommending the best e-bikes for quality/price ratio!
Electric Bike: What is it and how to choose it
If we wanted to define an electric bike in a few words, it would be enough to say that it is a very simple and normal bicycle, but with a battery installed on it that allows it to move without the need for pedaling. The rechargeable battery powers an electric motor that turns the wheels, and that can push an e-bike even more than 25 km/h (which is by law the maximum speed).
In reality, the question is slightly more complicated, and they exist in many different variations and features that can often be controlled even with a bike app. This is why it is not appropriate to talk about the " best electric bike ", and each of you will have to choose the model that best suits your needs. Here are some tips on how to choose your smart bike:
The " type " of bicycles: as you know, bicycles have different shapes, sizes, weights, and frames depending on the type of use they are to be used. If used in the city you will have to give preference to a small, light bike (perhaps a folding one), but if you have to do the shopping, then look at the rear rack. Instead, opt for large and wide wheels if you want to go hiking in the mountains.
Assisted pedaling: all electric bikes are equipped with pedal assistance and thanks to your pedaling. They allow you to recharge the battery and thus increase your autonomy. But there are two types of pedal assistance: a " realistic " with an effort sensor that simulates pedaling (for cycling enthusiasts), and one instead with which to pedal always without effort.
Where will you go? Apart from the type of bike, your choice must also be conditioned by the length of the route and consequently by the autonomy that your electric bike will have to allow you to make the necessary routes and then return home. It is true, bad that goes " you ride ", but if you have to do it every time, then a bike with assisted pedaling would not make much sense!
By following these three simple tips you can surely make a smart purchase that is within your reach. But before we see the best electric bikes to buy that we have selected for you, let's go into even more detail and see what their main features are!
Electric Bike: Main features
In this paragraph, we will devote ourselves to analyzing all the most important components of an electric bike, dwelling on the main features and the most important aspects to consider before buying.
The common element of each electric bike is an electric motor powered by a rechargeable battery. Assisted pedaling allows the engine to be activated to boost the bicycle. The thrust must stop when you stop pedaling or when you reach the maximum speed of 25 km/h, with a maximum power (expressed in Watts) of 250W.
FRAME
The element that immediately catches the eye of an electric bike is its frame, often slightly different from that of a simple bicycle. It is designed to accommodate one or more batteries and, usually, to be folded back on itself.
Obviously, a lot of changes depending on the type of frame – as specified in the previous paragraph – which varies depending on the use: city routes, mountain tours, cycling, etc.
Depending on the materials and the quality of the electric bike, the weight can be very low, and it is generally preferable to choose a bicycle with weight even much lower than 30Kg. The ideal would be to stay below 23 kg for maximum versatility.
ELECTRIC MOTOR
No less important is the choice of the electric motor: it can have different functions and is usually connected with a small " on-board computer " to signal speed, remaining autonomy, and much more. Some bikes are even connected to a smartphone app with even more advanced features like calorie counting or kilometers driven.
There are generally two types of electric motors: brushed (with brushes) with alternating current, and the most modern – because they are less bulky and lighter – brushless (brushless) with direct current. Moreover, brushless motors are preferred for their lower maintenance requirements.
Finally, keep in mind that there are " programmable " electric motors that can manage acceleration in a personalized way or not. Some engines have only one speed (acceleration increases – up to its maximum – while pedaling). On others, you can select a speed (as if you had gears) to control acceleration.
BATTERY
Finally, the last main component of an electric bike is the battery: its discharge decides the power and autonomy of the bicycle and is one of the fundamental components of which to know the characteristics before buying.
Their capacity is expressed in Ampere-hour (Ah) and, just like for your smartphone, the more " capacious " it is, the more it will allow greater autonomy.
Generally, we recommend a capacity of at least 6-8 Ah to guarantee an autonomy of around 40 Km and fast recharge times (on average 3-4 hours). But even here it is important that you choose according to your needs since obviously more battery also means more weight and more space.
---
The best selling electric bikes
Soon we will show you the bikes with assisted pedaling, in our opinion, the best to buy. First though, here are the 10 best-selling electric bikes currently on Amazon. But be careful, the fact that they are the most sold does not mean that they are the best to buy in terms of functionality, reliability or value for money.
Product prices and availability are subject to change. Any price and availablility information displayed on Amazon at the time of purchase will apply to the purchase of any products.