Guide
Smartphone with Android One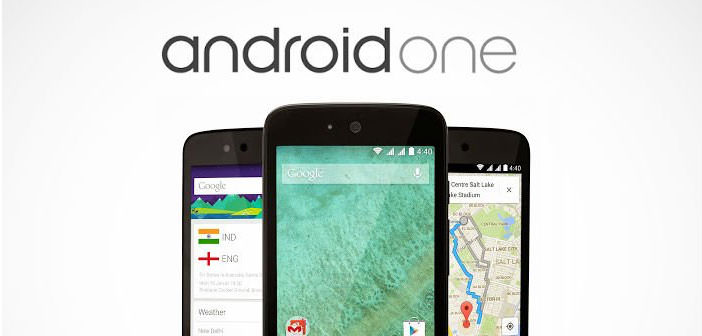 Android One is a very interesting project, started by Google in 2014. Its purpose was and is to allow as many people as possible to enjoy the Android Stock experience, even on those smartphones that are not part of the Nexus or Pixel family.
If to some users, this may seem a marginal novelty, it is actually an epoch-making change that if well applied could put a brake on the fragmentation of Android. As many of you know, in fact, one of the biggest problems that scourge, the Google operating system is the difference in the timing of updates from the producers.
Precisely for this reason, today we decided to focus on this topic and to offer you the best smartphones with Android One currently available on the market. After a brief introduction, you will see the models with this particular version of the operating system that you can buy online.
Smartphone with Android One: what is it?
Although the Android One brand is becoming widespread and popular with most users, it is still not clear what its goal is. It is often confused with Android Go, another version of Android very interesting but very different.
This is dedicated to low-cost smartphones that are sold in emerging markets. This is a kind of incentive to get users of good-quality Android devices but still maintain a very low cost.
Smartphones with Android One, on the other hand, are far from the objective. This version of the operating system is " mounted " only on devices with hardware certified by Google. In this way, Android on board, these terminals will be identical to the stock, with a clean interface and no garbage applications loaded by the manufacturers. It does not end here though.
Owning an Android One smartphone also allows you to receive updates much faster than many other devices. As a result, these products will always be updated to the latest version of Android and will receive security patches shortly after they are released. This means greater security and longevity of the device.
The first model to really intrigue users was Xiaomi Mi A1, marketed precisely with Android One and sold at a price of about $200 with a very respectable data sheet. What has appeared above all from the Mobile World Congress in Barcelona is that many brands from now on will push this line. If they can have the desired success, it remains a mystery. Android One seems to be highly appreciated by users who have tried it. Will it be a success?
The best features of Android One
Android One is described by Google itself as " the purest form of Android ". This means that manufacturers cannot change the functionality offered by the new versions of the operating system in any way. Of course, the Pixel will continue to maintain the exclusive, not surprisingly they are made and sold directly by Google. Smartphones with Android One are as close as there may be to this type of products.
The first difference compared to the customizations introduced by the producers concerns the Google Apps. You will find on board the complete suite of Google services, with applications otherwise downloadable from the Play Store. In addition, the Play Protect function, which allows you to constantly analyze the security of the app, is already integrated by default.
Another interesting feature is Google Assistant. This is certainly not exclusive, but smartphones with Android One are able to integrate it better than many other devices. In this way, you will have all the most interesting features just a click away and quick and regular updates. If you want to find out more about Google Assistant, we have an article that can satisfy all your curiosities.
Finally, perhaps the most interesting news for smartphones with Android One, is direct support from Google. If you decide to buy one of the models that you will see in a while, you will have the security of receiving all the updates and security patches for 36 months. This means buying a device with Android Oreo and being guaranteed to be able to update it up to Android Q.
The best smartphones with Android One
Now that you understand a little better what Android One is, it's time to analyze the smartphone models that are marketed with this operating system. The alternatives are not yet very many, but they begin to see really interesting devices, in a price range until recently dominated by low-performance products.
Xiaomi Mi A1
Xiaomi Mi A1 is without a doubt the Android One Smartphone of the moment. Made by the Chinese manufacturer as the first true product for Western markets, it offers one of the best quality/price ratios on the market. The 5.5-inch screen has a Full HD resolution and uses IPS technology. Beautiful design, with rounded corners and a really superior feel.
Under the shell instead, we find the tried and tested Snapdragon 625, flanked by 4 GB of RAM and 32 or 64 GB memory cuts. At the back, there are both the fingerprint sensor and the dual camera, a real gem of this model. If you want to know in detail how this smartphone presents itself with Android One.
Motorola Moto X4
Yes, we know, Motorola Moto X4 is an Android One smartphone officially only in the United States. But this will not prevent possible porting of the operating system, just as it happened with Xiaomi Mi A1 to us, we decided to include it already in our guide. The features of this device are really interesting for the price at which it is sold.
In the traditional design body, a 5.5-inch screen with a Full HD resolution and excellent image quality is set. The processor used is the excellent Snapdragon 630, with 4 GB of RAM and 64 GB of internal memory expandable via microSD. The standard battery is 3000 mAh, which guarantees a good autonomy. Do not underestimate the presence of the dual rear camera, with two 12 and 8 MP sensors.
HTC U11 Life
The U11 series of HTC, has shown that the company still manages to produce excellent smartphones. A real shame considering that most probably the mobile division will be incorporated by Google itself. Of all the devices presented, HTC U11 Life is perhaps the most interesting, and the first ever to use Android One. Perhaps it lacks a slightly less powerful hardware than previous solutions, but it remains a really interesting alternative.
Below the 5.2-inch Full HD screen, we find a Snapdragon 630, this time in tandem with 3 GB of RAM and 32 GB of internal memory. The 16 MP rear camera can guarantee excellent photos, especially in excellent light conditions. Good also the front one, which also counts 16 MP. A little underdeveloped perhaps the battery, from only 2,600 mAh. The price is higher than the competitors, but remains in line with what is offered.
Nokia sounds the charge: a revolution is coming
We could not dedicate a paragraph to Nokia, which we believe was one of the great protagonists of MWC 2018. In Barcelona the company led by HDM, has presented a range of smartphones all new and very interesting. The models presented are three, equally divided by price range but all with one feature in common: Android One.
This seems to be the road that Finnish society seems to have decided to undertake, and we cannot but be happy. After the transition with Android Pure, Nokia has decided to take the plunge and rely on the new operating system made by Google.
Although these smartphones are not yet available on the market, we decided to present them in preview, so as to give you the opportunity to familiarize yourself with them before marketing. In our opinion, these are really interesting devices that will revolutionize the 2018 market.
Nikia 6.1 (2018)
27%
Nokia 6 (2016) significantly improves the previous model officially becoming the first Android One smartphone of the company. Equipped with a 5.5-inch screen with Full HD resolution, it mounts a high quality 6000 series aluminum body. Below the display is a Snapdragon 630, a preferred choice in this price range, which works in conjunction with 3 GB of RAM. The internal memory is instead equal to 32 GB, however expandable through microSD.
In this model, the 3.5 mm headphone jack is retained, a choice that will surely make the traditionalists of this technology happy. Good cameras. The rear is equipped with a 16 MP sensor, while the front 8 MP by 84°. The charging and the transfer of data are entrusted to a USB Type-C connector, while the non-removable battery has a capacity of 3,000 mAh.
Nokia 7 Plus
Even Nokia 7 Plus seems to be one of the most interesting smartphones with Android One in the near future. Among the features definitely stands out the screen, with a diagonal of 6 inches and a Full HD+ resolution. This is an IPS-type unit, really nice to see, even if a little big for users accustomed to smaller displays.
The processor used in this case is Snapdragon 660, an excellent alternative that promises high performance and low power consumption. The RAM instead counts 4 GB, more than enough to ensure maximum fluidity in every situation. Large internal memory, with 64 GB and the ability to expand it via microSD.
The shooting is raised with regards to the photographic sector. At the rear there are two 12 and 16 MP cameras with Zeiss lenses. This marks the return to a great collaboration that has always marked the superiority in this area of ​​Nokia over the years. The choice to use a 3,800 mAh battery is certainly positive, for a longer than average autonomy.
Nokia 8 Sirocco
Finally, we present Nokia 8 Sirocco, the next top of the range of Nokia with on board Android One. This is a union so far unpublished, as this version of the operating system has never been used on a device of this caliber. A hit in the first place is definitely the screen, really beautiful. Of the pOLED type and with QHD resolution, it is very reminiscent of Samsung S7 for the two curved side broths. The Wow effect is guaranteed, and if you take this smartphone in your hands, you will surely love the display.
The choice to use a Snapdragon 835 is slightly questionable when many competitors already have the next model. However, this is a processor with absolute performance, which combined with 6 GB of RAM will not disappoint you at all from this point of view. The internal memory instead, with 128 GB of available space, is of USF 2.1 type.
Of absolute goodness the cameras, also this time made in collaboration with Zeiss. The rear ones have two 12 and 13 MP sensors, while the front one is 5 MP, maybe a bit anachronistic but still valid. What else to say except that Nokia 8 Sirocco will surely be one of the most desired range of 2018?
Conclusions
We are moving towards the conclusion of this guide on the best smartphones with Android One. The ones we have presented to you are the best alternatives currently available on the market, but if all goes well, in a short time, we will see many new models born.
Do not forget to make no confusion between Android One and Android Go: it is the second to be studied for emerging markets and not the first. Exchanging them could lead you to underestimate the potential of this operating system.
Product prices and availability are subject to change. Any price and availablility information displayed on Amazon at the time of purchase will apply to the purchase of any products.