Guide
Blue Light Blocking Glasses: Features and Which to buy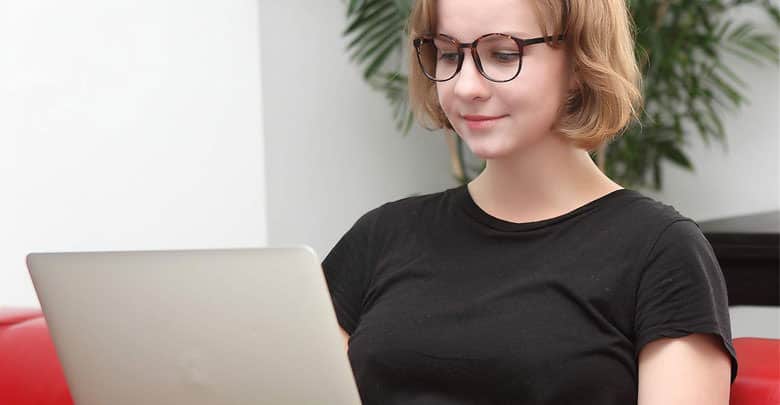 Have you ever heard of blue light, generally emitted from displays and monitors? Several studies have shown a correlation between exposure to blue light and alteration of circadian rhythms. Especially in the evening hours our production of melatonin decreases, the hormone that makes us sleep and sleep deeply. Blue light blocking glasses are born for this very reason!
Blue light blocking glasses and their lenses, are treated in such a way as to repair the eye from this particular type of light. In some individuals, the continuous exposure to the blue light of the LED and to the energy-saving lighting sources (LED and fluorescence) produces not only the alteration of which we have spoken, but also the eyestrain.
Are blue light blocking glasses used?
When working for many hours on the PC, some symptoms can be noticed: eye fatigue, burning eyes, red eyes and sometimes blepharitis. The pathology named CSV is spreading, due to the continuous increase in the number of people who spend most of their days, working and not, in front of a screen, desktop PC in office, laptop or tablet on the move or at home.
Human eyes have not evolved to display near objects drawn on a screen for a considerable amount of time each day, so in such conditions they strive and suffer a lot. Over the age of 40, it is possible that CSV is caused by presbyopia, the difficulty of seeing up close that naturally arises. In this case, it is advisable to consult an ophthalmologist, who will perform a measurement of the visual defect and advise you on the solution that best suits your needs.
The benefits seem to vary greatly from person to person, depending on the predisposition of the subject and their use of electronic devices. On the web there are very contrasting opinions, some report great benefits, no one.
Those who report great benefits usually:
They sleep better
less eyestrain
Reports a reduction in evening headaches
Those who instead use lenses with filter, continue to have strong discomfort and no improvement would do well to contact an ophthalmologist, who will be able to diagnose a possible CVD and suggest the most effective remedies.
In general, we advise you to do a test with blue-light filter glasses. You could solve many of your problems with a modest expense. In the next section, we will take care to advise you on the purchase of the best glasses with blue-light filter. But first we see the best sellers.
Best-selling Blue Light Blocking Glasses
we would like to show you the currently best-selling blue light blocking glasses on Amazon. Mind you though, the following list does not uniquely show the best anti-blue light glasses, but simply the ones most currently purchased for various reasons: price, reliability, reviews and so on, and could differ slightly from the blue light blocking glasses, we recommend in the next paragraph.
Product prices and availability are subject to change. Any price and availablility information displayed on Amazon at the time of purchase will apply to the purchase of any products.