Guide
Best wireless charger bases for iPhone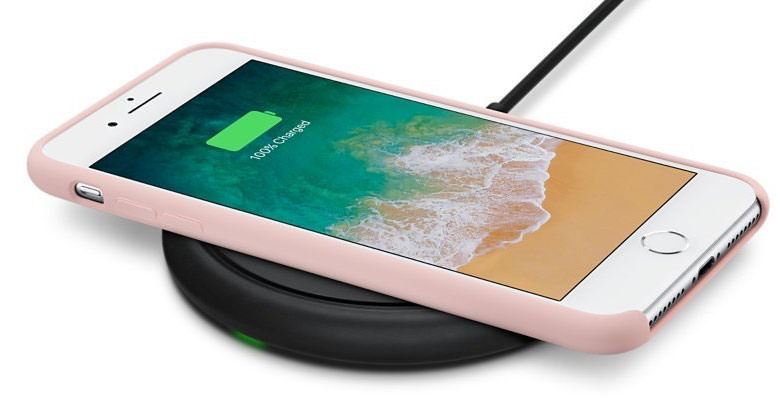 The new series of Apple smartphones supports wireless chargers for the first time. This means that you will have the possibility to choose a wireless charger base for iPhone to use within the home or work environment.
The models that support this feature, certainly not revolutionary but still useful, are iPhone X, iPhone 8 Plus and iPhone 8. In this way, thanks to the pad for a wireless charger, you can place your smartphone on the surface to see the battery start to recharge.
The type of wireless charger supported by the iPhone is called Qi, and it has been a standard on the market for some time now. This means that you can already choose between various models, more or less economic and with different characteristics. So if you want to discover the best wireless charger bases for iPhones, all you have to do is stay in our company for a few minutes.
Best-selling wireless charger bases for iPhone
Before leaving you to select the products we have chosen for you, we want to introduce you to the ranking of the most sold models on the net. This way, you can get an even clearer idea of what users like you choose to accompany your iPhone.
Mophie Wireless Charge Pad
Mophie has always been one of the leading manufacturers of refill accessories. Among its products, we can also mention the excellent battery covers, available for both iOS and Android. So this wireless charger base for iPhone is one of the best products you can currently find on the market.
Compared to other models, it maintains an affordable price and offers fast to recharge at 7.5W. The design is also really nice and the rubberized surface increases grip and decreases the chances of accidentally sliding the smartphone on the ground.
Belkin Boost Up
Belkin has also been producing excellent smartphone accessories for some time now. For example, it is a high-quality wireless charger base for the iPhone, which combines a truly elegant design with a maximum output of 7.5W.
The cost is slightly above average. Therefore, if you are looking for a product that meets the most optimistic expectations, you cannot choose this model.
Samsung Wireless Charger
It may seem out of place to use a Samsung product with iPhone. However, this wireless charger base lends itself perfectly to our purpose. Compared to the models we have already seen, it allows you to keep your smartphone in a vertical position, so you always have notifications under control.
Although compatible with iPhone, this Samsung model offers a maximum charger speed of 5W, which is more than enough to recharge the device at night or during a daily break.
Anker Wireless Charger
Sometimes the cheap products, beyond their price, can bring with them really unexpected surprises. If you are looking for a wireless charger base for iPhone that has a nice design and great functioning, this model of Anker could really interest you.
It mounts on the sides a series of colored LEDs that act as charge indicators of square shape. The maximum output power is 10W, not the maximum available but still more than enough for all your Apple devices.
Spigen Wireless Charger
The new model of wireless charger for the iPhone from the American manufacturer has made significant progress compared to the past. The design, really elegant and minimal, combines with excellent performance, thanks to a 7.5 W output, the highest supported by the iPhone.
If you also intend to use it with Android devices, you should know that thanks to the Quick Charge 3.0 certification, it reaches a maximum power of 15 W. The price, although higher than in the past, is still very competitive.
RAVPower Wireless Charger
RAVPower also offers its own range of wireless charger bases for iPhone, with a slightly different form factor than the competition. In this case, we are faced with a real stand with a built-in charger.
The materials used are of excellent quality, which ensures excellent durability of the product over time. Being specifically designed for Apple products, this wireless charger can count on a 7.5W output, the maximum currently available for iPhone.
Product prices and availability are subject to change. Any price and availablility information displayed on Amazon at the time of purchase will apply to the purchase of any products.