Guide
Best Wireless Bluetooth Headphones to Buy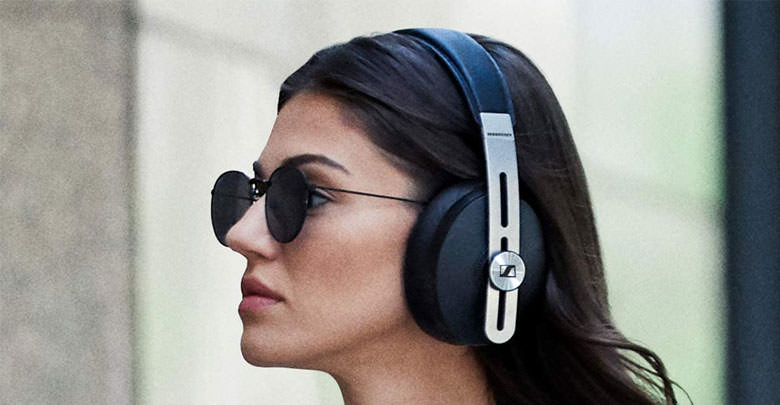 Wireless Bluetooth headphones are now the object of desire of all those who love to walk or play sports without having too many wires scattered around them, but not only. We are in a historical period where the cable is becoming too much, and many manufacturers slowly make the audio jack disappear from their smartphones.
Finally, after the presentation of the Apple AirPods, the concept of wireless Bluetooth headphones has once again been revolutionized, arousing in many people the need to have a pair of wireless headphones to listen to their music.
Features
Bluetooth audio quality has come a long way, although sound lovers prefer wired headphones because of the slightly higher quality. However, if you are looking for a pair of headphones that are more comfortable than performing, a Bluetooth headset is just the thing for you.
Some headphones – the most expensive – are equipped with active noise cancellation: below, we will also offer you such models, and we will never forget to select those models that have excellent sound quality, good comfort, and ease of use.
If you are looking for AirPods alternatives or the best in-ear headphones, or even the best gaming headphones, we recommend that you consult the corresponding guides on our site. Bear in mind that the microphone will never be truly excellent when it comes to these types of earphones. The battery will not last longer than a headphone. You will likely pay a lot more money to get similar or slightly lower performance than your chosen headphones.
Another thing not to forget: the best Bluetooth headphones are great for watching movies on your computer or mobile devices, but not all TVs are Bluetooth compatible. Unless you have a receiver that can pair with Bluetooth headphones.
You will need a transmitter to get the sound out of your TV and play it through the headphones, and only one person can listen to the TV at a time. Also, Bluetooth can have latency, which can cause a delay between video and sound. It is generally quite small, often unnoticeable, but some detail-oriented people may find the effect irritating.
The kind of headphones presented in this guide is the arched ones, whether on-ear or over-ear. They certainly cannot be considered sports Bluetooth headphones, as they are not waterproof, and the headband is not exactly the most suitable or comfortable thing for sports Bluetooth headphones.
If you are not interested in sport, you will have no problem, and you can use the models presented as both iPhone and Android Bluetooth headphones without limitations.
Best Wireless Bluetooth Headphones: Our Selection
Here we are finally on the list of the best Wireless Bluetooth headphones! As we already anticipated with these our indications, it will be clearer to understand which headphones to buy and that they are good for all budgets and above possible uses that you will have to make of them.
We will indicate the main features for each of them, and they will be sorted by price: the best Wireless Bluetooth Headphones for you could really be one of the following candidates.
Sennheiser Momentum 3
The third iteration of Sennheiser's Momentum series is one of the most interesting consumer landscape models and the best wireless headphones. They are certainly the finest in materials and construction, and the audio quality is practically a guarantee, being Sennheiser a real authority in the sector.
Also present is active noise cancellation, like any self-respecting top-of-the-range wireless headset, even if it is not the best from this point of view. The price is quite high, but you will find in these Momentum 3.0 a true life partner by spending only once.
Bose Noise Cancelling Headphones 700
In the Olympus of the best over-ear Bluetooth headphones, Bose always has a special place. The new top-of-the-range proposal of the US House is embodied in these space Headphones 700. With one of the best audio outputs on the market.
Bose style, and incredible noise reduction, there is nothing you can not like this model price apart, of course. But, most striking is perhaps the design, immaculate and almost futuristic, which characterizes them and makes them a beautiful product both to look at and use.
SONY WH-1000XM3
The penultimate iteration of the Sony 1000X series, this M3 model is the best you can find, with no ifs and buts. The adaptive noise cancellation that this pair of headphones has, nobody has it, just as almost nobody has the possibility to adjust it from the app, according to the context.
We are not talking about sound performance, which is absolutely exceptional. In short, it is true, wireless headphones will never be suitable for audiophiles, but for this model, perhaps they too could give us a thought. Among the best Bluetooth headphones of the moment, without a shadow of a doubt.
Audio-Technica ATH-M50X
These Audio-Technica headphones are the wireless version of the very famous monitor headphone model from the same brand, the ATH-M50 X. Obviously, these headphones cannot be called monitors. However, you can still find high fidelity in this great template. The price isn't the lowest, but it might really be worth it.
Sony WH-CH700N
Here is another Sony model that could really make you happy. So many reasons, starting from the exceptional battery life of around 35 hours, are truly out of the ordinary, even for a higher-end headset. Beyond that, these WH-CH700Ns are the first headphones in the feature active noise cancellation, convenient for just isolating yourself from the world when in noisy environments.
Sennheiser HD 4.40
Sennheiser is certainly a brand that needs no introduction. For a few years now, this industry leader has started producing wireless Bluetooth headphones, with some success given the audio sector's know-how that few companies have.
These Sennheiser HD 4.40 have excellent sound quality, are equipped with Bluetooth 4.0 and NFC for quick pairing, and there is a microphone for calls. The price is fair after all, so it's definitely a great buy to make.
Sony WH-CH510
Raising the price bar a little, we find these exciting Sony Bluetooth headphones. Compared to the model that precedes them, the legendary Sony WH-CH500, these 510 promise to be better from all points of view, from the sound quality, which was already excellent, to the autonomy, almost doubled and which reaches about 35 hours of playback, a significant value for such compact headphones.
Mpow H7
If you want to spend very little, here is Mpow, a Chinese brand famous on Amazon, comes forward. This interesting budget Bluetooth headset features a claimed battery life of 15 hours, after all, decent audio quality, and an ergonomic design, with over-ear earpads and a microphone for making calls. At the modest sum of around $20, these Mpow H7 could delight those who cannot afford much but are still looking for a reliable product.
Product prices and availability are subject to change. Any price and availablility information displayed on Amazon at the time of purchase will apply to the purchase of any products.