Guide
24-inch Monitor: The best to buy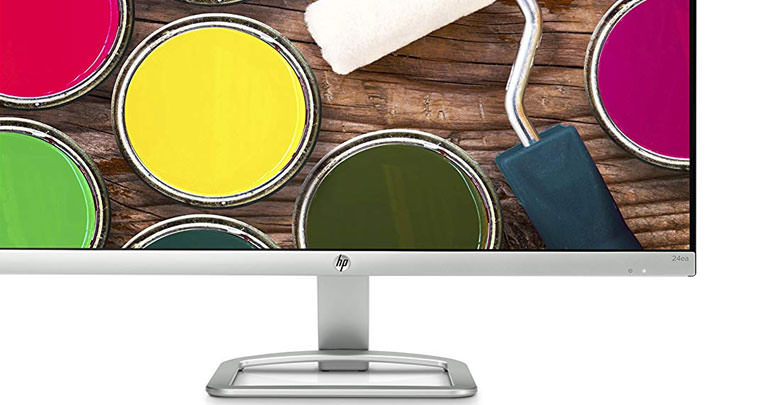 Whether you are working in the office, playing in your room or browsing your studio, a device that certainly cannot miss in your setup is the monitor: not only it allows you to perform the most trivial operations showing what you are doing, but allows you to work optimally and increase your productivity.
Just like a smartphone or any object used in everyday life, a monitor must reflect precise rules, depending on the needs of the owner. There are various types of the screen, based on the aforementioned needs, but what we are going to analyze in this article are the 24-inch monitors, the most versatile on the market, because they exist for all budgets and for all needs.
Advice in choosing a monitor
Choosing a monitor for your needs is never easy, because you have to review dozens of models before finding the product that most convinces us. Although this analysis is often cumbersome, there are some tips that can be of fundamental importance.
First, let's define the target. Do I need a monitor to play? For photo editing? Or for simple web browsing?
Secondly, we define the budget. How much are you willing to spend? Is it necessary to use a large sum of money? Can I save money by finding compromises?
Once the question has been asked, let's clarify some terms that you will meet later in the analysis of the various products:
Display technology : indicates the type of screen. The most widespread are IPS and TN. The former is more expensive during production but guarantees color and detail; the latter is cheaper to produce, does not have a color rendering like that of IPS, but allows for a much higher refresh rate.
Refresh rate : indicates how many times a panel image is updated in a second. Usually, monitors have a refresh rate of 60Hz, while for optimal use during gaming there are products with refresh rates of 120Hz, 144Hz and even 240Hz.
Response time : this is the time required for the panel to receive the input signal and show it in output. To make a long story short, how long it takes the monitor to reproduce a signal sent from the PC, like the movement of the mouse cursor.
Aspect-ratio : indicates the size of the display. The most common proportions are 16: 9 (standard format) and 21: 9.
The best-selling 24-inche monitors
Here is a quick preview updated in real time of what are the best-selling monitors :
24-inche Monitors for Gaming
A gaming monitor is certainly a device to be purchased to last over time and, above all, to make optimal use of the games. In the following guide, a division by price range has already been created for the best gaming monitors.
These are mainly TN panels with high refresh rates, to take advantage of all the FPS produced by your graphics card!
24-inche monitor for photo editing and graphics. A photographer, a videomaker, a designer, an architect are not very interested in the refresh rate of a monitor, or at the input lag of the panel; but they are looking for a display on which they can rely on color management and to make the best use of audiovisual material in such a way that their work is painstaking.
Prerequisites for a panel dedicated to graphics are IPS technology and extensive sRGB coverage.
Dell U2415
Let's talk about the panel par excellence: the 24″ Full HD IPS display in 16:10 (1,920 × 1,200) at 60Hz, 6ms input lag with 178° x178° viewing angle. The sRGB coverage is 99%, the maximum brightness is 300 cd/m2, and the contrast is as high as 2,000,000:1. The monitor is compatible with the VESA standard, providing two HDMI (MHL) ports, a DisplayPort and a mini-DisplayPort. There are also 5 USB 3.0 ports (power and data).
BenQ BL2420PT
BenQ also worked in the designer field and sold this 24″ UHD panel in 16: 9 format (2,560 × 1,440), with a 60Hz refrash rate and 5ms input lag. Here, the viewing angle is 178° x178°, the maximum brightness of 300 cd/m2 and the contrast of 2,000,000:1. The sRGB coverage is 100%, there are audio speakers. As for the ports, there are a VGA, a DVI, an HDMI, a DisplayPort and two USB 3.0.
---
24-inche monitor for web browsing and bland use
When the use of the PC refers to the simple web browsing, to the editing of documents or to the management of files, it is useless to spend very high numbers to have a good monitor.
LG 24MP88HV-S
This monitor of LG, from the Design Cinema Screen with absolutely reduced edges, is a 24″ Full HD in 16: 9 format (1,920 × 1,080), the latency of 5ms and refresh rate of 60Hz. The panel is an IPS, the maximum brightness is 250 cd/m2. There are two HDMI ports, an integrated jack and speaker output.
HP 24ea
The undisputed king of this category is the HP 24ea. This is another IPS Full HD panel in a 16: 9 ratio (1,920 × 1,080), with a refresh rate of 60Hz and input lag of 7ms. The brightness is 250 cd/m2, the contrast is 10M: 1. There are no speakers, no VESA mounting.
Product prices and availability are subject to change. Any price and availablility information displayed on Amazon at the time of purchase will apply to the purchase of any products.