Guide
Best TV: Ranking and which to buy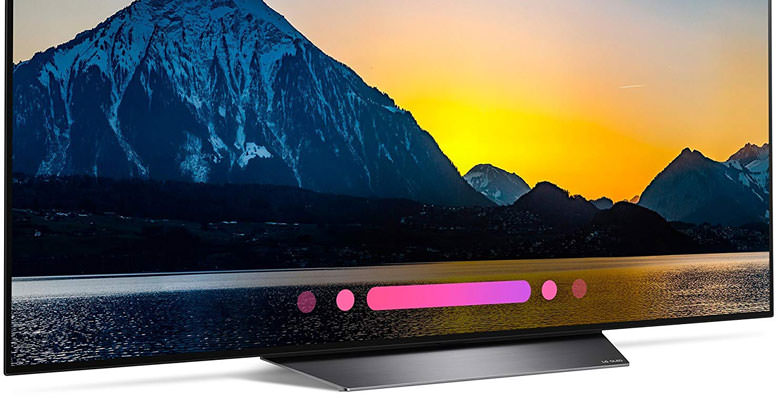 Choosing the best TV or the best Smart TV today is not a walk. In recent years, we have indeed witnessed a veritable invasion of acronyms, numbers and technologies: those who have not followed all the evolutions of the market step by step could have a lot of ideas.
With this guide, we want to help you in the difficult choice of buying TV: to do this, we will try to be simple and direct by offering you an overview of the features to keep an eye on at the time of purchase and finally some valid tips.
If your TV works and you are already happy and satisfied with it, then you can continue to keep it in your living room or bedroom. But if it is a TV that has a lot of years, is dying or is dead, or if you just want to keep up with something more innovative, then this is the good moment of an update to choose a better TV. The performances will surely be superior, and in the last few years also the quality/price ratio has improved.
Remember also that starting from 2020, the current digital terrestrial system will be interrupted, thus passing to the second generation. This could be a good opportunity to change your TV with a better one. Alternatively, you can buy one of the many decoders that will surely be sold. The choice is yours, but if your TV is already starting to show signs of abating, it seems obvious which way to take.
Top selling TV of the moment
Before leaving you at the heart of our guide and our selection, here is the top 10 of the most sold TV of the moment on Amazon. The ranking is updated automatically every day.
What makes a TV good?
You may be wondering what makes a TV worth buying. Easy: the combination of image quality and functionality. Assessing image quality is the easiest task. A TV that offers a screen with darker blacks produces better contrast ratios, which help to create a more visually pleasing image.
Accurate colors that look natural are preferable to over-saturated colors that do not reflect reality. Larger viewing angles make it easier for groups of people to watch TV while enjoying a good image.
At the end of these considerations unless you have an unlimited budget, what really matters is finding the best TV with the quality/price ratio that suits your needs. It would be almost stupid to buy a Smart TV that offers 3D viewing if you don't use this particular technology.
Types of screen
When we go to choose a TV, we will find ourselves with two display technologies:
LCD and LED
The LED TV (which are actually LCD TV with LED backlighting) have achieved incredible success and now account for 90% of the TV market. Their low-energy consumption, their better yield of blacks (compared to a classic LCD) and the best colors combined with very thin thickness made it the desire of every technology enthusiast.
The LED TV on the market offer an excellent quality of vision, especially the top of the range models, and win thanks to a well-kept design and a minimal thickness that makes it the joy for those who decide to hang the TV in the living room or in the bedroom and give a touch of style to our decor.
The advantages of a LED TV are as follows:
They are bright and the image is very sharp, with a Dynamic setting: this makes them more suitable for viewing in strongly lit environments.
The LCD panels offer good image stability, free of vibrations or flickering and appear more restful: this makes them more suitable for connection to games consoles or PC.
Low prices compared to OLED
Longer duration than OLED
Good energy savings
Slim design
OLED
The future is definitely in the hands of OLED! Very deep blacks, perfect details, very faithful colors and very high resolutions make it the ideal screen for any technology enthusiast. Unfortunately, their price compared to conventional solutions is still very high, and for the moment, we find them only on top of Gamma Top TV.
The advantages of an OLED TV :
Unparalleled black level
Very high contrast level
Very vivid and realistic colors
Input lag practically absent
Great energy savings
Resolution
The FullHD (1,920 x 1,080) is now an essential standard, so we choose a model that supports at least this resolution and discard the HD models only, unless it is a forced choice. If we want to give us some more satisfaction we can focus on 4K or UltraHD (3,840 × 2,160 pixels). Usually the TV resolutions are as follows:
720p (HD): 1280 × 720 pixels
1080p (FullHD): 1920 × 1080 pixels
4K (UltraHD): 3840 × 2160 pixels
8K (UltraHD): 7620 × 4380 pixels
LAN and Internet
Internet connectivity is another feature increasingly present in modern TVs. Being able to connect the TV to the Internet via Ethernet or WiFi cable allows you to take full advantage of the Smart TV features.
The ideal choice would be to prefer a model with integrated WiFi and operating system with smart functions (Android, Tizen WebOS). In this way you will be able to enjoy to the best of all that the Web can offer you on your Smart TV.
Smart TV
The Smart TV features allow you to use some Internet services directly on the TV, with multimedia and interactive interface. There are several operating systems for each manufacturer, as specified in our guide. If in the beginning, the services included were limited, now there really is plenty of choice. Of all, we can certainly mention Netflix, present on board all the connected Smart TV.
Advanced features
For the most experienced users, we have put together in a single section some advanced features that may be present on a modern TV. This section can also be useful to the less experienced, who often find themselves having to digest strange and abstruse terms.
HDR
The new HDR technology gives brighter and more vivid colors thanks to the increased color range. In a nutshell, it is a digital technique to ensure that the range between dark and light colors is decidedly more marked than traditional images. In this way, there is a clear improvement in the image which is much more pleasant.
Quantum Dot or Quantum Color
In addition to HDR, we can also find the new Quantum Dot technology. A Quantum Dot TV uses microscopic crystals as " prisms " ; as soon as they are struck by the light, they are able to reproduce on screen a very wide range of colors in a more precise manner. This method of " refraction " is mostly used on panels manufactured by Samsung.
Refresh rate
Refresh rate is the refresh rate of the images on the screen and is expressed in Hertz. The standard update frequency values are 50Hz, 100Hz and 200Hz (native), but some manufacturers use technologies to improve the refresh rate to bring it up to 2,000Hz. The media currently on the market uses 200Hz refresh to create decidedly more defined dynamic images. The important thing is not to go below 100Hz.
Brightness
This parameter shows the maximum brightness level reached by the TV, expressed in cd/m2 (candles per square meter). Modern TV are so bright that you can overlook this parameter, but if you have a very bright room, bet on a model with a candle heat per square meter high.
Contrast
By contrast, we mean the difference in contrast between a white image and a black image. Native contrasts are often improved with software technologies, which make the image worse. Find your way around models that boast at least 1000:1 as a contrast.
Energy consumption
TVs consume electricity, so they are classified as any other household appliance. We try, if possible, to focus on models that have an energy class A or higher.
---
New digital terrestrial and HEVC
We cannot think of buying a TV without thinking about the future of broadcasts, and the evolution of DVB-T. Among the countries that will adopt the new digital terrestrial, or DVB-T2. The advice is to orient yourself on TV that support this technology if you want to avoid having to use a decoder in the future.
Another feature not to be overlooked is the HEVC (H.265) format, the new multimedia codec that will replace H.264 for the transmission of high-definition content. Also in this case, let's look at TV that support this technology (except in the economic sector), given the impossibility of adding HEVC later on TV.
List best TV to buy
Once you understand all the features to watch for the TV purchase, it's time to see together the best models we can buy. We will try to offer you valid products that can meet your needs, whether you're looking for a cheap or high-end product. If in the meantime you have a few minutes of time you can take a look at the other items we have produced in this regard.
Best TV maximum $300
A price range for those looking for a cheap and simple product, without spending a fortune. The quality is much better than in the past, and you can find very concrete products.
LG 32LK540BPUA 32-Inch 720p Smart LED TV
Let's start with a LG TV 32-inch. It is a model with an excellent quality/price ratio. The resolution is 1,920 × 1,080 with a LED-type panel that has a good contrast. Among the notes of merit, we certainly find integrated WiFi and the possibility of recording on external HD.
Samsung UN32N5300AFXZA 32″ 1080p Smart LED TV
A highly respected entry level TV from Samsung. The 32" screen has a Full HD 1080p resolution and is LED type. Of course, USB and HDMI input cannot be missing. Do not forget the DVB-T2 support, which you will need to continue to see your favorite programs starting in 2020.
---
Best TV maximum $500
The budget rises and the quality rises too: here we also find interesting Smart TV, with a quality much higher than those we have just seen.
Samsung UN40NU7100FXZA Flat 40″ 4K
Step up from Full HD with the clarity of the NU7100. Get 4X the resolution of Full HD, plus non-4K TV content is upscaled to 4K via a powerful UHD engine. This TV is a clear upgrade for your content.
Sony KDL40W650D 40″ Class Built-In Wi-Fi HD TV (Black)
Experience the detail of Full HD 1080p across all your entertainment. From Blu-ray Discs to your favorite TV shows, you can see it all in perfect clarity on the big screen with this Sony TV.
Hitachi 50″ Class 4K UHD Roku Smart LED TV
Stream over 300,000 TV episodes, sports, music and apps with the Roku OS built-in streaming experience. The Hitachi Roku 4K TV offers a personalized Home Screen that makes it easy to access all of your apps and channels from one place.
Best TV maximum $2,000
In this price range, there are so many really good models, perfection doesn't exist, but here we go really close.
Sony Bravia XBR65X850F 65″ 4K
65″ class (64.5″ diag.) Bravia 4K HDR Ultra HD TV Beautiful scenery comes to life with the 4K HDR X1 Processor and TRILUMINOS Display in the X850F 4K HDR TV. Lifelike detail is revealed in your favorite entertainment with Dynamic Contrast Enhancement and 4K HDR Super Bit Mapping, displaying contrast and color gradation in stunning accuracy.
LG OLED55B8PUA 55-Inch 4K Ultra HD Smart OLED TV
This new LG OLED TV with AI (Artificial Intelligence) ThinQ has the Google Assistant built in, so it becomes the center for the smart home. Using Intelligent Voice control, simply speak into the LG Magic Remote to search for shows you're looking for, change TV settings, switch to different inputs and more.
VIZIO 75″ 4K HDR LED LCD TV
Dolby Vision, HDR10 & HLG Active Full-Array Pro with 120 Local Dimming Zones Google Chromecast built-in UltraBright 1000 240Hz Effective Refresh Rate.
Product prices and availability are subject to change. Any price and availablility information displayed on Amazon at the time of purchase will apply to the purchase of any products.