Guide
Best Sports Games for PS4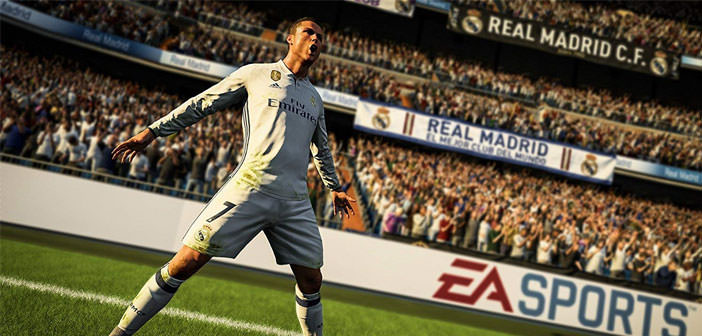 Since the gaming industry was born, much of the gains have been brought by sports games. Some houses, like EA, almost exclusively rely on their entire existence on games like Fifa, NBA and NHL. In fact, the Fifa 18 alone has sold over 10 million copies since its release on the market.
But if you love sports in all the sauces, you will surely know that, in addition to football, the sports scene boasts other countless categories ranging from fast and adrenaline racing to slow but careful golfing. Of any category, you are passionate, if you own a Sony home console of the latest generation, you have come to the right place with the guide to the best sports games for PS4, all conveniently divided by category.
Football
If the biggest thrill you can experience is to see a network swell and hear the roar of the audience that acclaims these are the games that you cannot absolutely miss:
FIFA 2018
It does not need any presentation, it is simply the reference football simulator for a few years now, and it is, as almost every year, the game with the highest number of sales. A graphic engine and a consolidated " Journey " mode are yet another gem that allows it to maintain its unopposed peak.
PES 2018
Despite the " limited " (if compared to competitor) game modes, PES offers a disarming realism at the expense of various licenses. After the last years on the sly, it seems to have returned to its original levels, returning to being a viable alternative.
Rocket League
An exciting mix between football and engines in which we will have to stuff the ball on the net with cars. Different modes and totally customizable cars make it one of the best " sports " games to play with friends.
Racing
If your world is that of racing, you are in the category with the greatest possibility of choice, but first it is right to make some clarifications. Although at first glance some games may seem very similar, it is right to divide them into two categories:
It is right to divide them into two categories:
Arcade games : the leitmotiv of these games is to offer spectacle and competitiveness at the expense, often, of driving loyalty. Let's try to get their hands on the classic controller.
Simulation games : they try to reproduce as accurately as possible.
Gran Trurismo Sport
With over 150 cars (including cars, go-karts and prototypes), 17 different scenarios and different configurations, GT Sport is probably the car game that offers more variables. It is perhaps, among all, the best mix between arcade and simulation.
F1 2017
The official video game of Formula 1 as usual does not disappoint those who are fond of this sport. A graphic that keeps up with the times with an excellent online component and a well-established career mode over the years that allows us to start from the bottom up to compete with the bigger ones will keep you constantly attached to the screen. After the precautions of the last year on the command side becomes the perfect game for those who do not want to buy a steering wheel.
Assetto Corsa
The best simulator available on the market. The all-Italian game of Kunos Simulazioni is offering at the moment a game experience equal (as far as possible) to the real one succeeding in differentiating in a superb way every single car and likely to reproduce any kind of wear, from the shock damage to the wear of the tire.
Project Cars 2
Probably the best arcade game available on PS4. Playing with us will be a pleasure if you do not pay much attention to realism as to competitiveness and agony. To this, already excellent base is added an absolute fidelity of reproduction of nearly 180 cars and scenarios completely configurable for time and weather.
MotoGP 17
The reference game for the world of two wheels. As every year boasts of a unique career and a good online component. It loses, compared to last year, the opportunity to relive the other activities of the " doctor " as the rally, but gains a new mode " Manager ", a new sampling of the sounds and a greater fluidity and precision of commands given by some devices that allow to the game of shooting at 60fps.
Need for Speed Payback
After various vicissitudes returns the most beloved brand for all car racing lovers with this new chapter that adds, to good graphics, an open-world world and a tuning system that vaguely recall one of the most successful chapters, namely: Need For Speed ​​Most Wanted. It could be a milestone for those who love arcade games.
Fight
If you love sports in which the blood flows in streams, these are the games that will surely do for you:
WWE 2K18
Despite how every year there are a few bugs too, with an increasingly realistic gameplay and new ways, in which we could guide our character inside and outside the ring, is a must-have for those who are passionate about the WWE world.
UFC 3
The Conor McGregor phenomenon has brought more and more people to love this sport and EA has decided to reward it by inserting it on the cover of the new UFC 3. With new multiplayer modes and a new career is a game to have absolutely.
Mortal Combat XL
Not exactly a sports game, but if it's blood what you're looking for, this will surely be for you. With an unprecedented violence and one of the most varied moveset currently available will be able to thrill you even in the short but intense story mode. Recommended in the XL version that offers the entire roster of characters with new skins and arenas.
Golf
If at the speed and immediacy of previous sports, you prefer the slowness and intelligence of golf, you should definitely try these games:
Everybody's Golf 7
It will not be the maximum of realism, but if it is a multi-year-old brand, there will be a reason. It makes of its strength the multiplayer component and; with personalized competitions and entirely practicable fields, it is also recommended for non-lovers of the genre.
The Golf Club 2
If realism is what you are looking for, and you are a golf enthusiast, this is the game for you. The shot will be influenced by irons, terrain, ball, wind and many other factors. A very good graphics and a very well characterized career make it a very good game and almost free from defects.
Other Sports
If you're still not satisfied, there's still some other game that might make you change your mind.
Steep
The only free roaming game of this guide. With a boundless map and many different challenges that can be tackled online, it is rightfully among the best sports games. The " Winter Games " version is recommended, which adds depth and durability to the game with the addition of a sort of Olympic career and the Japanese mountains.
NBA 2K18
This year more than ever, thanks to the complete interactivity with the story and to a mini-city in which to guide our player, this game is highly recommended for all NBA fans.
Madden NFL 18
From the successful experience of " The Journey " on FIFA 17, EA decides to include a similar game mode on Madden too. Not to be missed for fans of the genre.
NHL 18
It is one of the most popular games and for this reason it is qualitatively very good. Recommended for those who want a bit of diversity from the usual games.
Product prices and availability are subject to change. Any price and availablility information displayed on Amazon at the time of purchase will apply to the purchase of any products.