Guide
Swimming Smartwatches: The best to buy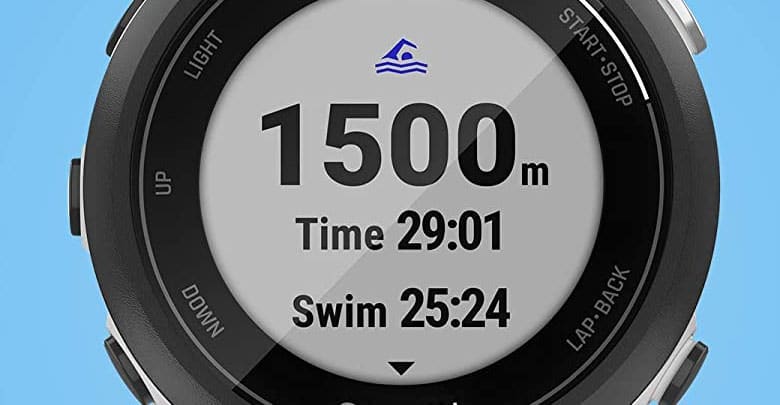 You are looking for the perfect smartwatch to monitor your sports activities in the water, and you have " plunged "undecided into the abyss of the final choice. In this purchase guide, I will try to explain the best Swimming Smartwatches and group the main features to consider before buying.
Main features
The first thing, obviously fundamental, is waterproofing: this is the main feature that will allow us to immerse the smartwatch underwater avoiding the entry of water or humidity, which could seriously damage the internal circuits of the smartwatch, causing damage very often irreparable.
Another important factor is certainly the presence of GPS tracking, which can monitor your movements underwater. In some cases, even count the laps made, drawing up a final summary of your training rhythms.
Essential is the HR heart rate sensor, which monitors your heart rhythms during your swimming sessions. Last but not least, the display: a nice bright panel that can manage underwater without problems of " pressure, "would be a nice convenience, not to be discarded at all.
The best smartwatches for swimming
It's time to analyze in detail which are the best swimming smartwatches currently on the market!
Garmin Swim 2
Specially designed for swimmers, this Garmin Swim 2 is the best choice for open-water swimming. In addition to monitoring the usual features that most smartwatches are equipped with, this Swim 2 has special modes for swimming. For example, it is equipped with a SWOLF index and can detect the number of strokes made.
Polar Vantage M
Polar Vantage M is a smartwatch dedicated to all sportsmen who aim for great performance. Thin and super light (weighs only 45g) are great for those who like to swim. With an autonomy of around 30 hours, this Polar in the water automatically detects heart rate, swimming style, pace, number of strokes, and rest times.
Garmin Vivoactive 3
Equipped with 20 preloaded sport profiles and 4 GB of internal memory, Garmin Vivoactive 3 is certainly among the best solutions for those looking for a smartwatch for swimming. Moreover, it allows you to receive push notifications, calls, and emails. In addition, this device is equipped with an NFC chip and can be used for contactless payments using the Garmin Pay feature.
Fitbit Ionic
Another valid alternative for sports watches suitable for swimming is Fitbit Ionic. The latter is equipped with an integrated GPS/GLONASS module, which allows you to monitor physical activity without having a smartphone. In addition, this device is waterproof up to 50 meters, so you have no problem using it for a long time in the water, monitoring the laps made, the distance traveled, and the calories burned.
Product prices and availability are subject to change. Any price and availablility information displayed on Amazon at the time of purchase will apply to the purchase of any products.