Guide
Fitness Tracker: The Best to Buy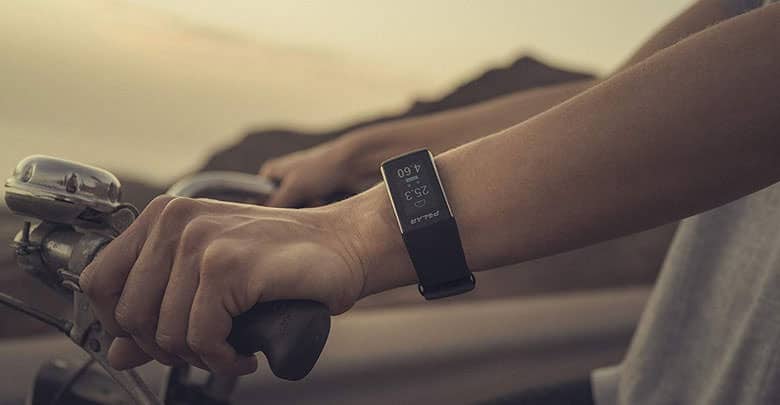 Fitness Trackers are increasingly present in the lives of people, who sometimes simply use them to monitor their habits. This diffusion has certainly been facilitated by products like Xiaomi Mi Band 2, which with their excellent quality / price ratio have managed to break into the market.
If you do a frequent sporting activity, there are many alternatives that can satisfy all your needs. Heart rate measurement, GPS and music playback control are just some of the features you can find on board the best Fitness Trackers.
If you are interested in these products, know that they really exist for all tastes and for all budgets. In the event that you have not yet identified the one most suitable for your purposes, perhaps it is by reading this article that you will do it. We will endeavor to recommend only the most interesting models, those that will allow you to enjoy the best features of the best Fitness Trackers currently available online.
How to choose a fitness tracker
Precisely from the very large number of Fitness Trackers available, which you can find almost anywhere, the need arises to understand what these products offer and, which are the most convenient to buy. This depends largely on the use you are going to make of it.
If you are a sports type, but do not go beyond the weekly jog, it can be enough to buy a cheap Fitness Tracker. Many models under $100 offer interesting features, such as heart rate control, without exceeding that thin barrier. In this way, you will be able to check the results of your activity in a more than a satisfactory manner, leaving aside useless technical statistics.
If instead your sporting level is more consistent, and you are constantly following a training program that you intend to monitor in the right way, perhaps it is necessary to think of a more advanced Fitness Tracker. There are several models of this type, some produced by historic companies in this sector, such as, one of all, Garmin.
Best Fitness Trackers
In this category, we will include all the economic Fitness Trackers, that is those products that include basic functionalities sufficient to satisfy the curiosity of users who like to do physical activity at amateur levels. If you fit into this group of people, starting from a few dozen dollars you will find the perfect model for you.
Xiaomi Mi Band 2
Xiaomi Mi Band 2 is undoubtedly the economic Fitness Tracker par excellence. Present on the market for 2 years now, it remains the reference point for those looking for a reliable, comfortable and functional product. Among its features, we find a small screen touch where to display the results obtained. Its flagship is the heart-rate monitor, an unusual feature in this price range.
Obviously, pedometers, sleep monitoring and a management application that has improved a lot over time are not lacking. Consideration should also be given to the hundreds of customizations available thanks to third-party straps.
TomTom Touch Cardio
Before suffering a sudden drop in price, we probably would never have included TomTom Touch Cardio among the best inexpensive fitness trackers. This was due to the sale price not particularly aggressive compared to the competition, which stood at $90.
On the contrary, the substance is really high and it is a quality product, which offers really interesting functions. In addition to the measurement of the heartbeat, there is the calculation of the fat mass, really well done. The management application is one of the best we've ever met.
Huawei Band 2 Pro
Huawei has also decided to enter the Fitness Tracker market with a truly high-quality product. His style is very classic, with a rubber bracelet and a 0.92-inch touch screen. In addition to the usual pedometer and sleep monitoring functions, there is a very precise monitoring of the beat.
To all this, we add an IP68 certification, which will allow you to bring this Fitness Tracker with you even in the shower or in the pool. Excellent autonomy, which allows you to cover-up to 21 days with a single charge.
Polar Loop
Polar is one of those brands that have made the history of " pedometers " before the advent of consumer technology. Equipped with a very particular style, it does not present a real display, at least not like those of the previous models. In its place, you will find a series of colored LED, which will indicate the status of your activity.
Heartbeat sensor is missing while sleep monitoring is present. Although it is no longer a recent product, it still manages to hold up the market well.
Garmin Vivosmart HR+
Garmin is also a well-known brand, given its long militancy in the Fitness Tracker sector. This model, behind a classic look and without surprises, hides an excellent technical sheet. In the lower part, there is a sensor for the heartbeat, very precise and able to make a continuous measurement.
Very interesting is the presence of the integrated GPS, which will allow you to keep track of your training routes thanks to many dedicated applications. The possibility of receiving notifications directly on the wrist should not be underestimated.
Amazfit Bip Smartwatch
How not to include the latest Xiaomi creation in this guide to the best Fitness Trackers? Amazfit Bip has proved to be one of the best alternatives, especially in relation to price, in this category. The screen, similar to that of a smartwatch, is equipped with transreflective technology. This means that when it is hit by sunlight, the visibility will increase instead of decreasing.
The technical characteristics are of the first order, with the presence of both the sensor for the beats and the integrated GPS. A real miracle was instead done with the battery, which with a single charge allows you to cover-up to 45 days. This is a record value for such a device, currently unattainable by the competition.
---
Fitness Tracker for athletes
In this second part of our guide, we will show you the Fitness Trackers in our opinion more suited to an audience that regularly performs a physical activity or is looking for a more technologically advanced product. The threshold that we have chosen as distinction is that of $100. From here on, it is easy to meet more technical models suitable for a more pretentious public.
Garmin vívoactive HR GPS Smart Watch
Among the first Fitness Trackers suitable for those looking for a specific product for advanced sporting activities, we find this model produced by Garmin. In the front, there is a color display with a slightly unusual shape, which allows you to keep an eye on the live session or stored data.
Among the technical features, there is a particularly advanced beat detection and a series of sport profiles suitable for various types of training. Inside there is also a GPS chip to keep track of workouts.
Polar A370
If instead you are looking for a more compact Fitness Tracker with very limited dimensions, this Polar model can really do for you. On the front side, it incorporates a well-made color display, which offers excellent visibility even in direct sunlight. The heart rate sensor allows continuous detection, really useful for long training sessions.
The software also includes a smart trainer, which will guide you step by step whenever you want. Excellent sleep monitoring, developed and improved by Polar to follow the needs of the most demanding users. For those who never want to give up connectivity, it is possible to receive notifications for different applications both on Android and on iOS.
Fitbit Ionic
Among the most advanced fitness trackers, it is impossible not to mention Fitbit Ionic. It is one of the best products dedicated to those who are really looking for absolute performance. Although it looks a lot like a smartwatch, its features are all devoted to monitoring sports activity. You can start a workout simply by tapping the screen and get advice live from the digital coach.
Among the specifications, the continuous monitoring of the beat, the integrated GPS and the water resistance up to 50 meters stand out. Thanks to the built-in memory then, you can transfer up to 300 tracks inside Fitbit Ionic, to train you to the rhythm of your favorite music.
Polar M600
On the same wavelength this Polar M600 was created, a perfect alternative to the Fitness Tracker that we have just analyzed. The front is entirely dedicated to a beautiful color touch screen, better in quality than other competing models.
Also in this case there is continuous monitoring of the beat and the integrated GPS. In addition, you will find support for applications available for Android Wear, a detail that will allow you to make the most of the software developed to assist you during physical activity.
Garmin Forerunner
We close this guide dedicated to Fitness Trackers, with another great product, this time branded Garmin. This is a particularly advanced model and dedicated to those who do not want to miss even a detail of their training sessions.
Beautiful design, which sees at the center of everything a circular screen that can provide you with all the data you need. Heart rate, calories, distance and VO2 Max are just some of these. The interface is completely customizable and will allow you to receive notifications directly to your wrist, including text messages in a full format.
Product prices and availability are subject to change. Any price and availablility information displayed on Amazon at the time of purchase will apply to the purchase of any products.