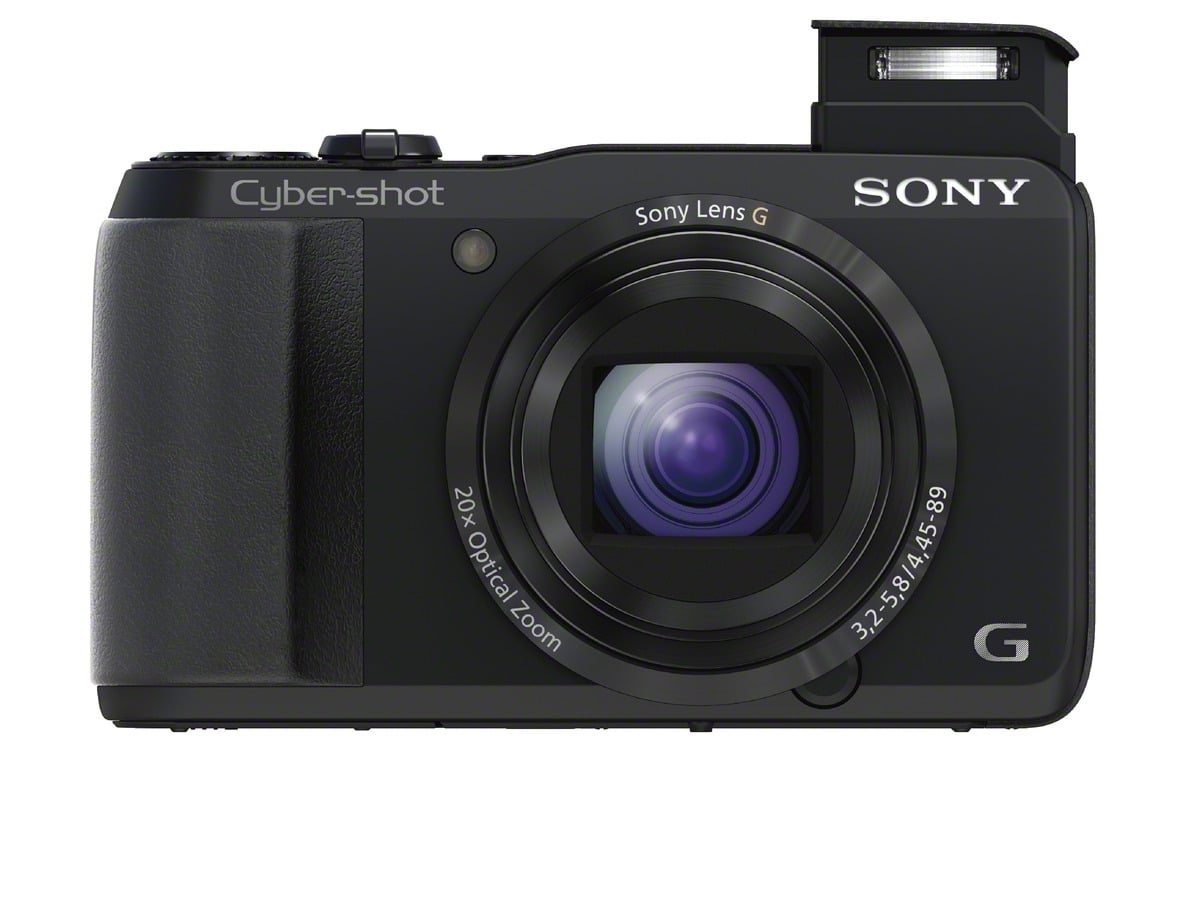 The Sony Cyber-Shot DSC-HX20 is one of the new compact cameras from Sony high-performance 20x optical zoom, 18.2 MP Exmor R sensor, Full HD 50p shooting, ZtraFine TruBlack LCD display of 7.5 inches, landscape mode intelligent and 3D functions.
Thanks to its many features of the camera will be able to achieve 3D images through the union of two consecutive frames. The camera is also equipped with GPS and compass module that allowed you to geo-tag your photos and review them later on online maps.
Sony Cyber-Shot DSC-HX20V: Design
The Sony Cyber-Shot DSC-HX20V is a compact camera modern and essential design, without too many frills. Great the rubber coating of the grip which allows to use and securely, even in high-risk cases slipping. On the back to the camera body is a beautiful TFT Xtra Fine Trublack 3-inch with a resolution of 921,600 pixels. Although we are not in the presence of a camera Rugged, the structure within the body to the machine seems to have been designed to withstand anything.
Sony Cyber-Shot DSC-HX20V: Features and Functionality
The Sony Cyber-Shot DSC-HX20V is equipped with an Exmor R CMOS Sensor 18.2 MP, actual type 1/2, 3 inches and a high-quality G lens with a focal length f = 4.45 to 89 mm and zoom 20x optical can be doubled and taken to 40x Clear Image Zoom thanks to technology.
The combination of the sensor at high quality and always performing graphics processor BIONZ, images will be of excellent quality even in low-light conditions. The focus on the camera can be both manual and automatic, which is extremely rapid since it is able to focus to the subject in just 0.13 seconds even in poor lighting conditions, the focusing is also continuous and precise on the move.
Excellent features are high speed continuous shooting at 10 fps can be activated through the shutter button (through the multi-angle, you can get a burst of images from different angles), the shots taken in each condition will be moved thanks to Optical SteadyShot with active mode that is capable of correcting camera shake when both are realized photograph that when making movies Full HD 50p with a resolution of 1,920 x 1,080 pixels.
During the making of the movies, you can also capture images stil thanks to Dual REC mode, that will certainly be appreciated by many. In addition, thanks to the convenient digital level, it will be possible to align the camera to the horizon without taking his eyes off the subject.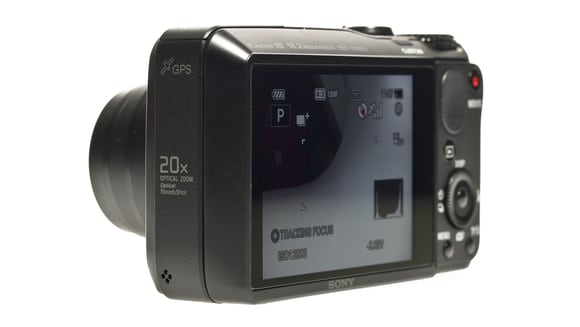 The Sony Cyber-Shot DSC-HX20V over to take pictures and movies in 2D is capable of still image and 3D panorama (also allows you to create panoramic classical 2D). Regarding the 3D at the same time images these are made automatically by the device that goes to merge two consecutive frames, creating the 3D effect.
In addition to the various modes and automatic features, including Face Detection and Smile Shutter mode, the camera also has advanced manual features that allow creative control similar to that offered by digital SLRs, including through the zoom ring / focus extremely fluid in addition the device comes with white balance and custom button.
To complete the budget, we will find the camera's automatic backlight correction HDR mode Automatically retouches portrait's mode (Soft Skin) by removing blemishes and boosting skin tones itself. The Sony Cyber-Shot DSC-HX20V is also equipped with GPS and compass that allow the user to geo-tag your photos to keep track of your overall trip and then relive it through online maps.
Conclusion
The Sony Cyber-Shot DSC-HX20V is a beautiful compact camera equipped with modern and advanced features that allow you to get some of the effects that we can get with a digital SLR. In addition to the purely photographic we cannot mention as a flagship device of the beautiful XtraFine TruBlack LCD display 3-inch with a resolution of no less than 921600 points, which will surely satisfy even the most demanding users.
Where to Buy Sony Cyber-Shot DSC-HX20V
---

---

---
PROS : Full HD 50p 18.2 MP Exmor R sensor, 20x optical zoom, Smile Shutter, GPS and compass; Clear Image Zoom 40x; XtraFine TruBlack LCD display, 3D functions; Face detection.
CONS :
Battery Pack and Price.
Product prices and availability are subject to change. Any price and availablility information displayed on Amazon at the time of purchase will apply to the purchase of any products.