Tablets
Samsung Galaxy Tab 3: Review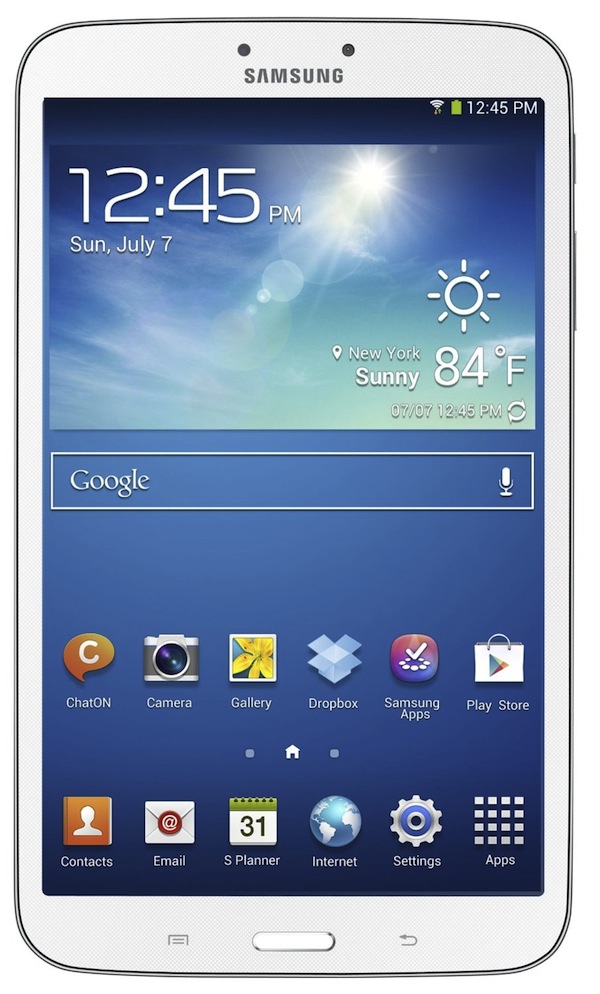 Samsung Galaxy Tab 3 8″ are a compact and lightweight Android tablet that aims to integrate also a rich multimedia experience in home entertainment. Galaxy Tab 3 represents the third generation of Samsung tablet, which is actually available in three models, according to the diagonal screen size: 7, 8 and 10.1″. Each has distinctive characteristics and is therefore, unique. The most eye-catching, on both design and functionality, is precisely the intermediate Samsung Galaxy Tab 3, we are going to try to preview in the Wi-Fi version (also available with 3G microSIM slot).
Galaxy Tab 3 sports, Precisely, a bright TFT display with touch screen diagonal 8″ and a resolution of 800×1,280 pixels. The heart of the device is the operating system Android 4.2.2 Jelly Bean user interface with Samsung TouchWiz, powered by a dual-core processor Exynos 4 1.5 GHz, a welcome evolution from the previous series of Samsung tablet, flanked by a cutting strange for memory: 1.5 GB of RAM.
Samsung Galaxy Tab 3: Design and Hardware
The stated objective of Samsung is to maximize the size of the display in an extremely compact design and light weight, as well as made with the smartphone Galaxy S4. The result is a satisfactory compromise for those looking for a great maneuverability coupled to a satisfactory use of multimedia content.
The dimensions are actually contained, as well as the weight: the Galaxy Tab 3 8″ Measuring 209.8 × 123.8 × 7.4 mm and weighs 314 grams. The back cover is made of plastic material of good quality, as well as the finishes are excellent. Overall, it is a tablet from the original design, but not too thin, well-balanced, which can be easily held on one hand without tiring.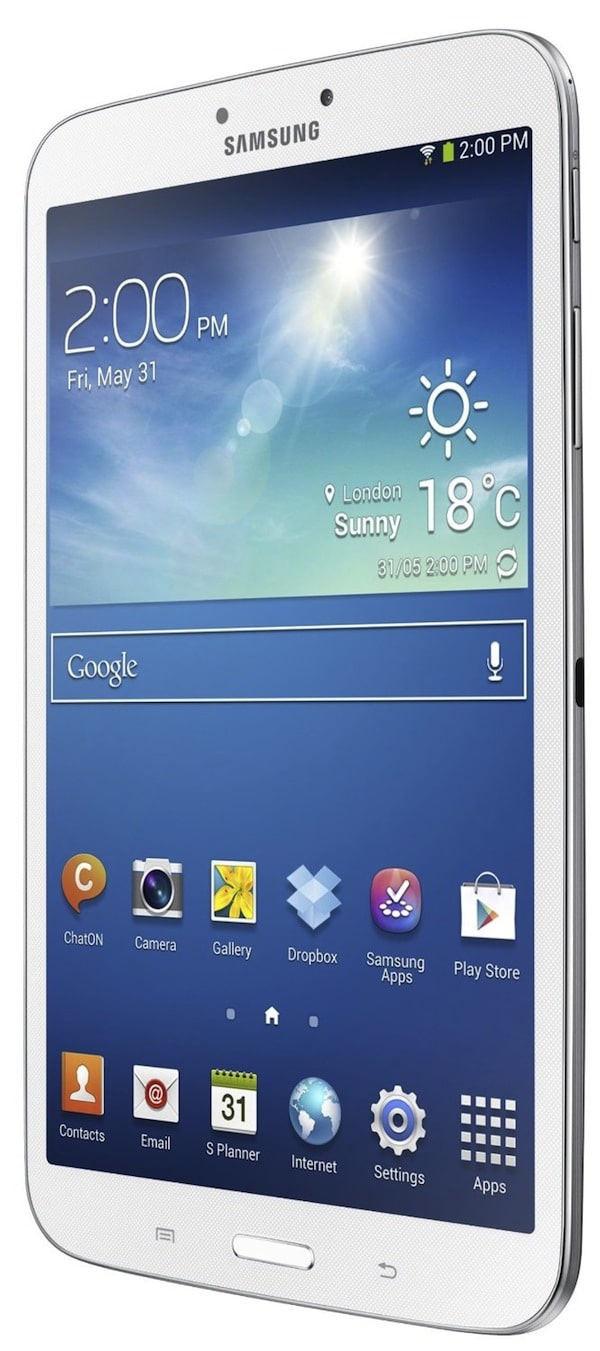 Although the hardware sector is not trendy, not contemplating then a powerful quad-core CPU as we find, for example, on Asus Nexus 7, the Samsung processor at home plays as expected his task, allowing us to move between screens and applications without unwelcome delays or lag.
Only in video game's more expensive resources we notice hardware performance slightly subdued, notwithstanding the excellent work done by the graphics subsystem Mali T400MP4 quad core in terms of display quality. All the hardware sector falls under the rule of a mid-range tablet. We find 16 GB of space for installation of the app and archiving of documents and multimedia files, with the ability to expand the storage capacity thanks to the now indispensable microSD card slot for additional 64 GB.
Connectivity is up to expectations, with the support of Bluetooth 4.0 LE and wireless networks Wi-Fi class n. Do not miss the integrated GPS antenna, accompanied by the traditional set of sensors (gyroscope, accelerometer, digital compass). On Samsung Galaxy Tab 3 are also two cameras, a rear 5-megapixel camera with flash, the quality suitable for sharing on the web and social networks, and a 1.3 megapixel front, just enough for video chat.
The power management is efficient, with a range of about a day for intensive use in multimedia, connected to the Wi-Fi network.
Samsung Galaxy Tab 3: User Interface
If you already have a device, Samsung's latest is immediately at ease with the Samsung Galaxy Tab 3 but also those who have experience will find that browsing and selection of content occur in the greatest simplicity about the user interface, easy and intuitive. Particularly appealing is the Multi Screen, to divide the display into two distinct portions, to carry out two major operations, such as consulting a social network and watch a video, with each easily resizable window. There is also Smart Stay, which made its appearance on the Galaxy S4: in practice, using the front camera, the tablet detects if the eyes are looking at the screen, to pause the video that we were playing.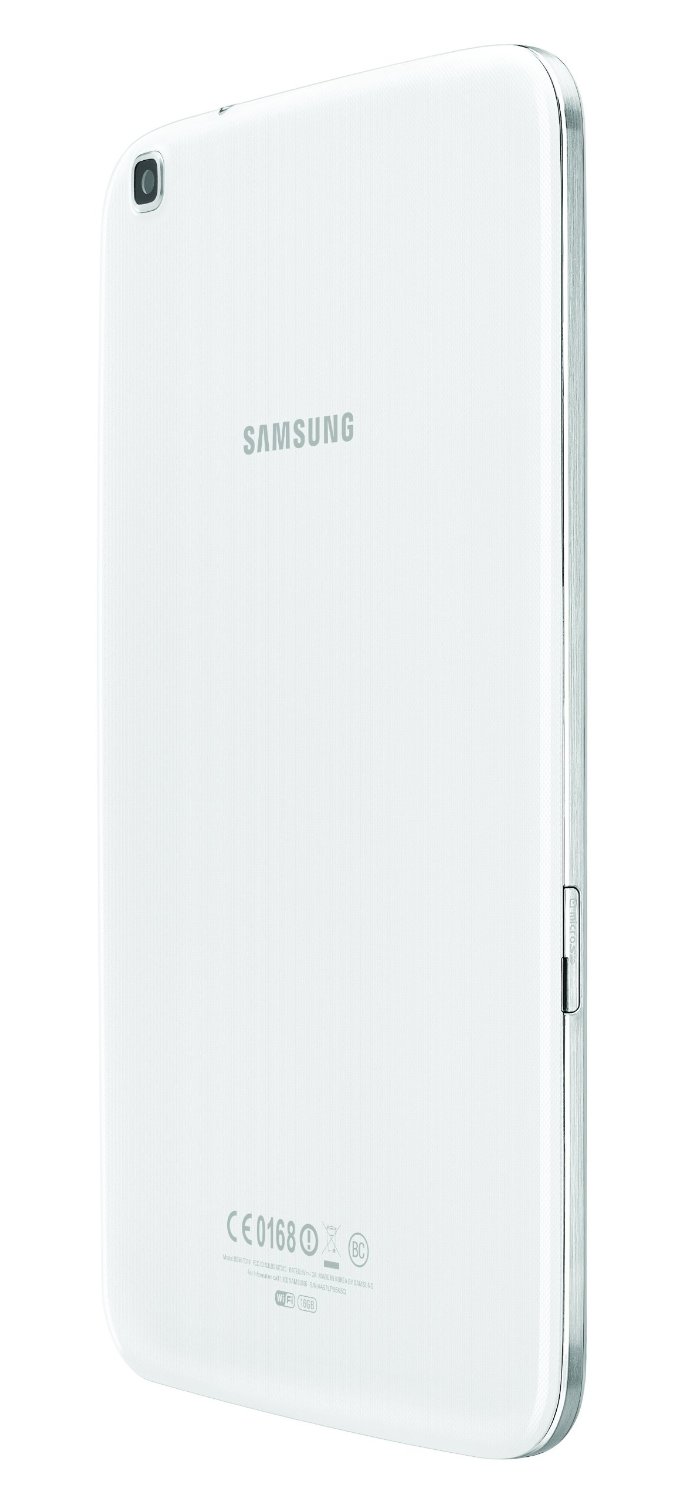 In scope of functionality, more traditional reading mode has been enhanced with a backlight that fits better to the changing light conditions, to improve comfort. Likely to pass unnoticed the interface of the camera, because of the core tasks of a tablet does not fall to take pictures and shoot video, but also has been revised to make it more modern and functional. Finally, as on other Samsung devices, we find as many as 50 GB of free storage on the cloud Dropbox, for two years after activation of the account.
Conclusion
The range Galaxy Tab 3 is a major upgrade of the family of Samsung tablet, with an improved design that maximizes the size of the display without impacting the size and weight, a particularly clear on this intermediate version, with eight-inch screen. In addition, the Samsung Galaxy Tab 3 stands as the valuable media device to be integrated within the ecosystem Samsung home, thanks to the immediacy with which you enjoy and share multimedia content between smartphones, tablets, notebooks and SmartTV.
Overall, it was not overlooked any aspect of the app both for completeness and for the richness of multimedia content. Shame about the hardware sector average. With a more powerful processor, the performance they would have taken the great benefit of doing this Galaxy Tab 3 8″ the true point of reference for the market in the category of eight inches.
Where to Buy Samsung Galaxy Tab 3
---

---

---
Samsung Galaxy Tab 3 (8-Inch, White) 2013 Model
Android 4.2 Jelly Bean OS, 1.5GHz Dual-Core Processor snapdaragon
16 GB Flash internal Memory, 1.5 GB RAM Memory
Store photos, videos, music, and more with up to 64GB of memory available...
Camera: 5MP rear-facing, 1.3MP front-facing,video recording
1 year Manufacturer Warranty
PROS : Lightweight and compact design, bright screen display, rich media content, microSD slot for cards up to 64 GB.
CONS :
Quality of the cameras below average, computing power only average.
Product prices and availability are subject to change. Any price and availablility information displayed on Amazon at the time of purchase will apply to the purchase of any products.