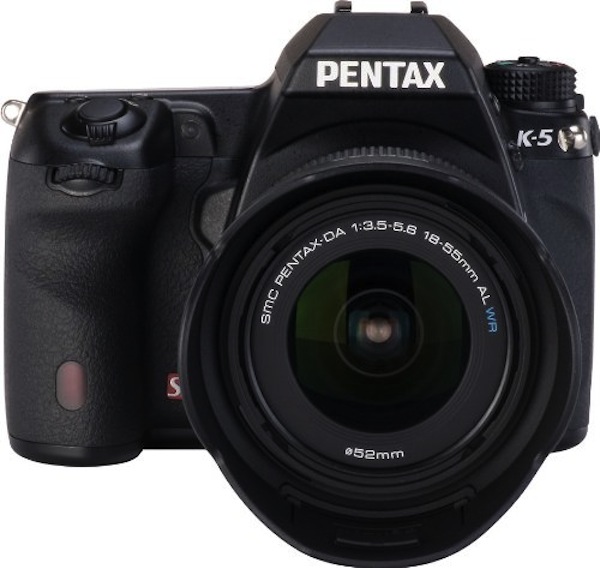 A semi-professional camera to excel in the market for SLR.
The Pentax K-5 digital SLR camera is a generation that fits somewhere between the entry-level models and intended for professionals. Pentax engineers have integrated inside a 16.3-megapixel CMOS sensor well able. Therefore, to ensure large prints or high magnification. The image processing is provided by the PRIME II processor, fast and reliable as required in a camera in this category.
The Pentax K-5 is realized with a stainless steel frame, and a shell made of magnesium alloy that guarantees all the required strength and lightness. This camera is designed to be used for any situation, as the seventy-seven special seals that make it resistant to dust, and uncomfortable weather conditions and low temperatures, with operations declared to -10° C. In addition, the shutter and mirror movement was written off allowing you to take pictures in the greatest possible discretion. For these and other factors, the Pentax K-5 is very similar to a model for professionals.
The sensor of the Pentax K-5 uses the auto focus system of new-generation SAFOX IX has eleven measuring points with the nine central cross. Put to the test, demonstrated a fast and accurate focusing, even with moving subjects and using Live View. The sensitivity of the Pentax K-5 ranges from 100 to 12,800 ISO, expandable to ISO 80-51,200.
You can activate the function for noise reduction, especially useful with long exposures and night photography in Auto, On and Off anticipate the conclusions dutifully reporting that the images produced by this camera generates a very low level of noise, a factor greatly positive.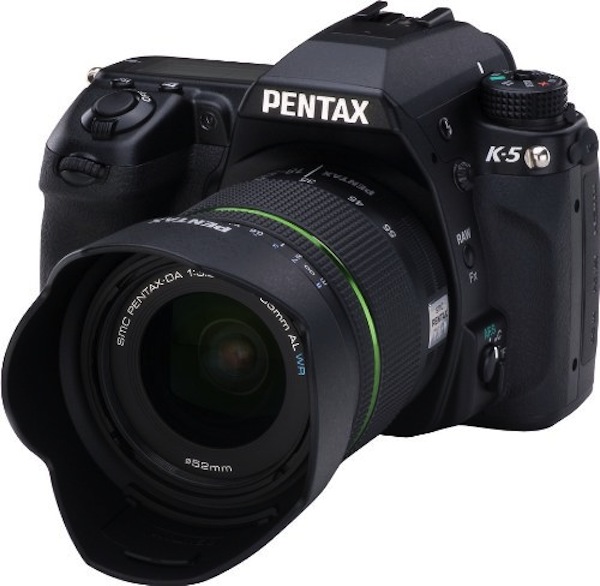 Pentax K-5: Performance
The back of the Pentax K-5 is dominated by a 3-inch display consists of 921,000 points. It is very defined and allows you to view the scene or adequately control with some accuracy the proper focus of the photographs already captured. Also good viewing angle of 170 degrees that can pick up even holding the camera, for example, over the heads of those in front of him. The Pentax K-5 is also equipped with a crisp and bright optical viewfinder with 100% coverage to the field of view. It comes with the screen focus Natural-Bright-Matte III, with three replaceable separately.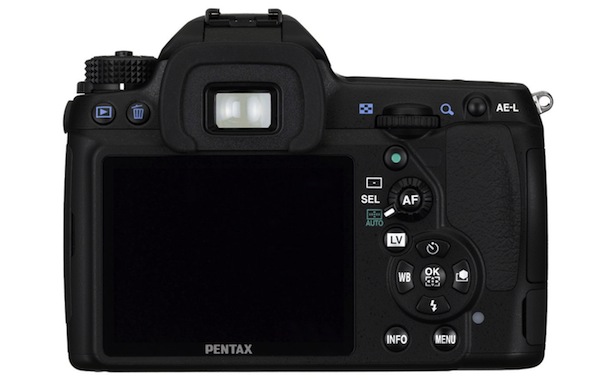 Continuous shooting allows you to capture up to seven frames per second for thirty images in JPEG format at the highest quality. If you save to Raw in the number of shots down to twenty. The Pentax K-5 is also able to shoot movies 16:9 Full HD (1,920 × 1,080 pixels) to twenty-five frames per second. Too bad that you cannot use auto focus while shooting video.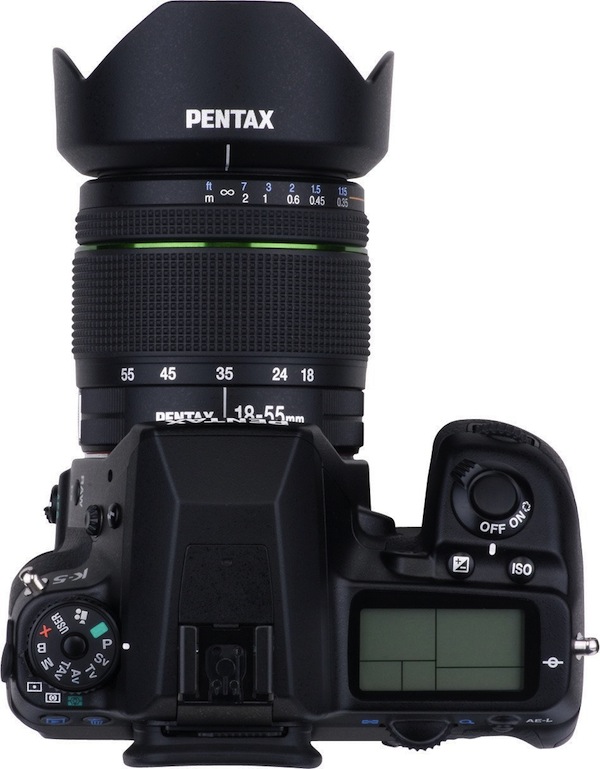 This system integrates a reflex SR for the reduction of vibration and allows you to earn up to four stops. The captured images can be processed at room eighteen by applying digital filters. It can be used individually or combined with each other, increasing the creative capabilities.
In this sense, it is also available to nine custom image modes that allow you to select particular finishes to emphasize creative choices and no. The SLR also proposes the Cross processing function that varies in automatic shooting parameters to create images with unique colors and emotional as defined by Pentax.
Pentax K-5: Conclusions
The Pentax K-5 is an excellent reflex destined for those who want an advanced model able to guarantee maximum flexibility and quality images. The strength in the body allows you to take it virtually anywhere. Particularly interesting is the fact that it is equipped with a large number of seals that allow it to also be used in dusty environments, with sand or under a light rain.
But what really matters is that the Pentax K-5 allows you to capture images and movies with a large number of details and vivid colors and adhering to the truth. As already mentioned, generates very little digital noise, so you can venture with confidence into high ISO levels. As for movies, too bad that the auto focus does not operate in this mode, which is limiting.
There is no doubt that in the world of SLR, especially those evolved, the Pentax is not the first name who comes to mind compared to other best-known brands.
In addition, if you already have lenses of other companies, it is unlikely to change. If you are already Pentax users, or if you are approaching for the first time in an SLR and want an advanced model and quality, you cannot help but consider the Pentax K-5.
Where to Buy Pentax K-5
---

---

---
Pentax K-5 16.3 MP Digital SLR with 18-55mm Lens and 3-Inch LCD (Black)
16.3-megapixel CMOS sensor; 80-12800 ISO range with improved noise performance
Kit includes 18-55mm lens
Widescreen 1080p HD video at 25 FPS, with sound via built-in or external 3.5mm...
6-7fps captures fast action shots; 11-point SAFOX IX+ autofocus system with...
Large 3-inch LCD with 921,000 dots of resolution; fully weather-sealed and...
PROS : Quality of results, Creative features.
CONS :
In the second video does not work autofocus.
Product prices and availability are subject to change. Any price and availablility information displayed on Amazon at the time of purchase will apply to the purchase of any products.