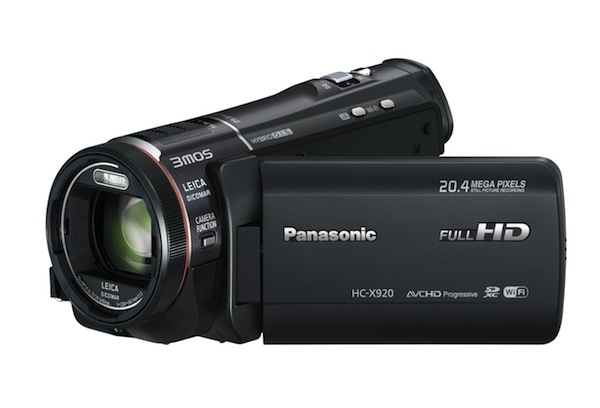 The Panasonic HC-X920 is a high-end compact digital camera that records video in Full HD video, is based on the 3MOS System Pro, which offers high image quality even in low light, and has a resolution of 38.28 megapixels, wide-angle lens LEICA Dicomar 29.8 mm with 25x intelligent zoom, electronic viewfinder, Wi-Fi connectivity, 3.5-inch LCD display with a resolution of 1,152,000 pixels and Hybrid OIS image stabilizer also allows you to take photos in JPEG format with a maximum resolution of 20.4 megapixels and includes a flash and a slot for memory cards SD, SDHC or SDXC.
Panasonic HC-X920: Design
The Panasonic HC-X920 is a high-quality compact camera body equipped with a handy and convenient to use. It has a 3.5-inch LCD display with a resolution of 1,152,000 pixels and an electronic viewfinder. As regards, instead, the size, the camera measures 59 mm high, 73 mm wide and 82 mm deep, while the weight is 189 grams.
Panasonic HC-X920: Features and Functionality
The Panasonic HC-X920 was a digital camcorder by the producer at the beginning of last year, replacing the previous model, namely the Panasonic HC-X900, with respect to which no huge differences either from the aesthetic point of view nor from the technician, with the sole addition of Wi-Fi connectivity and a few more manual controls, but the rest is based on the same concept of triple sensor which at the time of the launch was new, but now it is obviously more.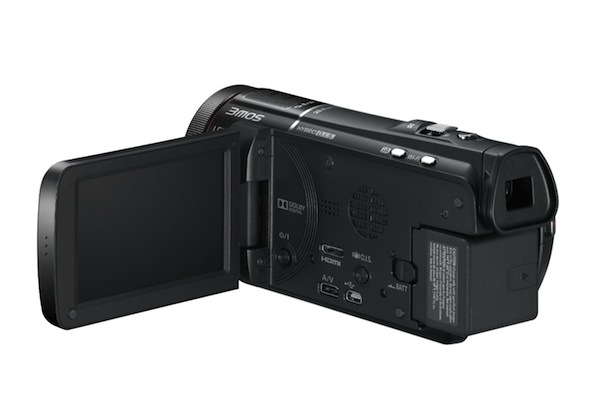 Speaking, for the moment, the technical details, this camcorder is based on the 3MOS System Pro, that is, a system that includes 3 type CMOS sensor BSI backlit with 12.76 megapixels each, which together provided a resolution of 38.28 megapixels. According to the manufacturer, this type of sensor should ensure a particularly high image quality, even and especially in case of poor brightness.
This sensor allows you to record video clips in AVCHD/MP4 format with a maximum resolution of 1920×1080 pixels and take pictures in JPEG format with a maximum resolution of 20.4 megapixels, amounting to 6,016 x 3,384 pixels.
Continuing with the specifications, Panasonic HC-X920 is equipped with a wide-angle lens LEICA Dicomor presenting a hike of 2.84 to 34.1 mm focal length, 35 mm format equivalent to 29.8 to 399.2 mm, 12x optical zoom with 25x Intelligent Zoom, a digital zoom up to 700x, which allow you to capture subjects, in the distance, without losing detail.
As regards the features offered by the camera, it should be immediately referred to the HYBRID OIS optical image stabilizer, which counteracts camera shake, corrects and prevents motion blur, and the Level Shot, able to automatically detect and correct the angle, so even when the shots are made in an unstable position you will always have good results.
It should also be pointed out that the Panasonic HC-X920 is a high-end camera and equipped with various manual controls that allow the user to intervene personally on many settings, such as zoom, focus, shutter speed and balance White.
Of interest to the more experienced videographers is the presence of the viewfinder, although electronic, which runs to help in cases where too much light makes it impossible to look at the picture in the display. Among the most innovative, features, on the other hand, stand the Wi-Fi connectivity, which allows you to publish immediately the shooting on the Web.
Among other things, it is possible to transmit video in real time while you're recording. The camcorder has, then, functions as Home Monitoring, which allows you to control your smartphone or tablet pets or family members when you are out of the house and talk to them, or the Panasonic Image app, with which you can control remote audio recording. It should finally mention, the built-in flash, microphone, speaker and 3D mode.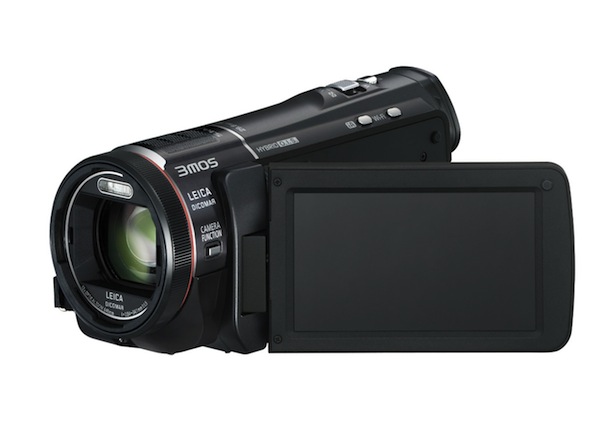 With regard to the rescue of videos and photos, the Panasonic HC-X920 records on memory cards SD, SDHC and SDXC memory cards, the camera also connects to other devices via the USB port and the connector miniHDMI. Finally, the purchase package includes an AC adapter, AC cable, DC cable, HDMI cable, AV cable, adapter for connection, the parasol, the USB cable and software.
Conclusion
The Panasonic HC-X920 is a good camcorder that can create video clips and take pictures of high quality. Compared to the previous model does not present huge differences, except for the presence of Wi-Fi connectivity, which was the workhorse of many models throughout 2013.
For the rest, the overall quality is high, many manual controls and the camera has a high resolution display, electronic viewfinder, triple sensor with very high resolution and perfect stabilizer. A great product, but nothing groundbreaking.
Where to Buy Panasonic HC-X920
---

---

---
Panasonic HC-X920 3D Ready HD 3MOS Digital Camcorder with Wi-fi (black)
3D Ready Hi-Definition camcorder, 3 MOS BSI sensor (size: 1/2.3"), manual ring,...
Flash Memory, intelligent zoom x25, optical zoom x12, wide 29.8mm Leica lens,...
Built-in Wi-Fi, SD card, balance shot, 5.1 channel zoom, gun mic, new wind...
PROS : High resolution overall, Optical Image Stabilizer HYBRID OIS OPTICAL ZOOM, Port microHDMI, Photo and video quality, Flash, 3-sensor system, Wi-Fi connectivity, 3D support, Optics LEICA Dicomor.
CONS :
Price.
Product prices and availability are subject to change. Any price and availablility information displayed on Amazon at the time of purchase will apply to the purchase of any products.