Phones
Nokia Lumia 820: Review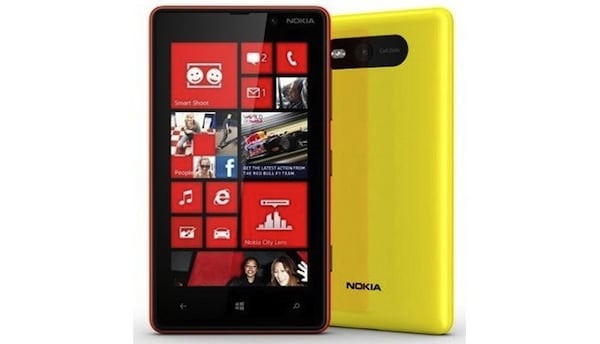 The Nokia Lumia 820 is a mid-range marathon but with a sleek, modern design and interesting features. It has, for example, a body completely interchangeable, which allows you to choose between different colors but also to equip wireless charging.
As for the specifications, features dual-core 1.5 Ghz, Windows Phone 8, 1 GB RAM, 4.3-inch AMOLED touch screen display with 800 x 480 pixel resolution and with different sensors, internal memory of 8 GB, 8 mega pixel camera with dual LED, Carl Zeiss optics and Full HD movies, VGA front camera, Wi-Fi connectivity and NFC, LTE band support, Bluetooth and GPS with advanced features.
Nokia Lumia 820: Design
The Nokia Lumia 820 is a smart phone from the attractive and modern design, available in many colors, namely black, yellow, burgundy, white, turquoise, purple, gray and classic black. It has a 4.3-inch capacitive touch screen display with a resolution of 800 x 480 pixels and can display 16 million colors. As for size, measuring 123.8 mm in height, 68.5 mm in width and 9.9 mm in thickness. The weight is 160 grams. On the right side, you will find the various buttons volumes, power and camera and down the entrance microUSB and speaker, while above the headphone jack.
Nokia Lumia 820: Features and Functionality
Presented in September last year, along with top of the range Nokia Lumia 920, Nokia Lumia 820 is a smart phone that's attractive and colorful, which differs from the older brother, especially for a photo department and displays a slightly less efficient, but still very valid.
The Lumia 820 is a phone that does not miss almost nothing. Starting from the specifications, this smart phone supports GSM frequencies, UMTS and LTE-new band, so you can ensure a great reception all over the world and a very high speed browsing. In Web browsing thanks to Internet Explorer browser and Wi-Fi connectivity, which allows you to surf for free by connecting to a hotspot nearby.
For the transfer of data over the Internet, the Nokia Lumia 820 is focusing on HSDPA, HSUPA, GPRS and EDGE. Finally, the data synchronization with those of other devices, you can use the USB port or Bluetooth wireless technology. The smart phone is based, finally, on the Snapdragon S4 processor dual-core 1.5 Ghz, the new operating system Windows Phone 8 and a 1 GB RAM.
With regard to the strengths of this smart phone, the photo department is certainly very interesting. It has an 8-mega pixel camera resolution and equipped with Carl Zeiss lens, dual LED flash, panorama mode, geotagging, white balance, various scene modes, the smart and movie's Shoot Full HD video, so with resolution 1920×1080 pixels. Then do not miss the front camera, with which you can make video calls, even if only VGA.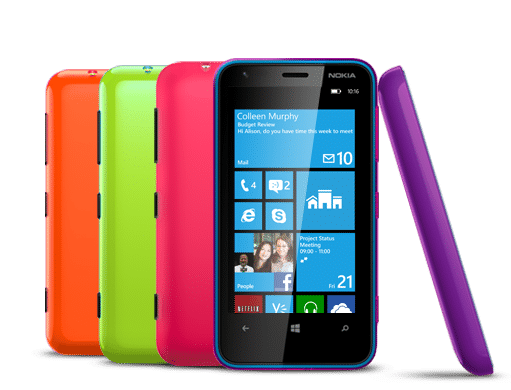 Great quality also the display of the Nokia Lumia 820, a touch screen AMOLED type of large size, with a fairly high resolution and equipped with various sensors, including that of the ambient light, orientation, proximity. To catch the eye, then, the smart phone is available in a wide range of colors, some of which are very showy, like yellow and turquoise.
Another striking feature is undoubtedly the operating system installed, the Windows Phone 8 which has, like its predecessor, a home screen with the famous live tiles, which are constantly updated and can be moved and customized to your liking. Along with the Windows operating system are also the classic preloaded applications such as Outlook and the Office suite in the mobile version, to better manage the files in popular formats.
As for the music department, the Nokia Lumia 820 is equipped with a media player who supports audio and video files in many formats, and a stereo FM radio with RDS. Do not miss the audio jack of 3.5 mm, through which you can use your favorite headphones.
Other applications include GPS with Nokia Drive and Nokia City Lens, which allows you to quickly find local shops nearby. The most interesting feature is the ability to recharge your smart phone wirelessly, simply by replacing the cover with a special wireless and placing it on the charger, but unfortunately both are not included within the sales package and therefore, must be purchased separately.
To finish, the Nokia Lumia 820 includes an internal memory of 8 GB, expandable via memory cards up to 64 GB. As for autonomy, the rechargeable lithium-ion battery 1650 mAh provides up to 360 hours standby time or 15.4 hours of talk time. The package purchase, finally, includes charger, stereo headset, the Nokia connectivity cable, user's manual, a special pillow to charge your phone wirelessly and a staple for the extraction of miniSIM.
Conclusion
The Nokia Lumia 820 smart phone is undoubtedly one very valid that focuses on the quality of the camera and the photographic industry in general, on the display, LTE connectivity, design, applications, and included the possibility of wireless charging, even if the kit must be purchased separately.
PROS : Carl Zeiss lens; Band support LTE, front camera; Possibility of wireless charging, Wi-Fi and NFC, the new operating system.
CONS :
Autofocus is not perfect; Memory not expandable; Autonomy not high; Weight.