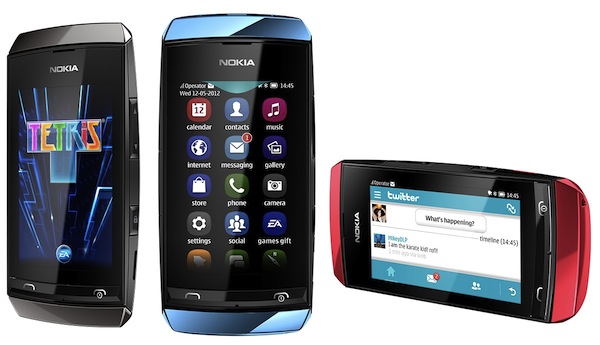 The Nokia Asha 306 is a mobile phone from the young and modern design, available in four colors and features an affordable price. Mobile base but with some cool features, belongs to Series 40 and has good ergonomics, a TFT resistive touch screen of 3 inches with resolution 240×400 pixels and 65,000 colors, Bluetooth, Wi-Fi, support network GSM Quadband, a 2 mega pixel camera that also records video clips, media player, FM radio and an internal memory of 10 MB, expandable with microSD memory cards up to 32 GB.
Nokia Asha 306: Design
From the aesthetic point of view, the Nokia Asha 306 phones is a modern and young, characterized by a plastic body available in different colors, namely, black, blue, silver and red. It has, then, a 3-inch touch screen display with a resolution of 240×400 pixels and can support up to 65 thousand colors. As for  size, measuring 110.3 mm in height, 53.8 mm in width and 12.8 mm in thickness. The weight is 96 grams.
Nokia Asha 306: Features and Functionality
The Nokia Asha 306 is mobile phone belonging to the family Asha presented by the manufacturer in june, along with the model Nokia Asha 305, from which it differs only by the absence of the double slot for phone cards, and 305 in turn is devoid of Wi-fi is present instead of this model.
It is basically a low-end phone but with better performance than the category average. Starting from the specifications, it is a GSM Quadband, which then operates on the frequencies 850, 900, 1800 and 1900, ensuring a very good coverage. As for surfing the Internet, the mobile phone has web browser and Wi-Fi connectivity, thanks to which you can browse free by connecting to a hot spot nearby.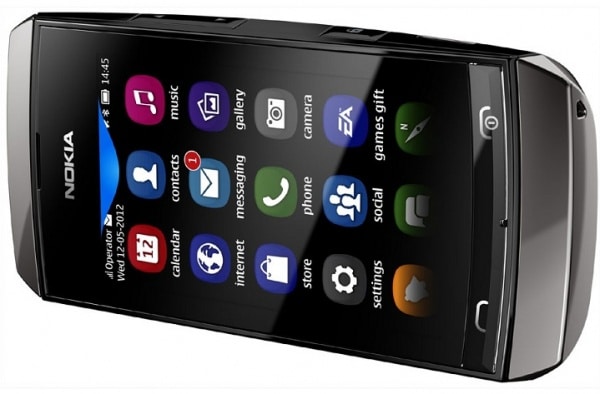 For the transfer of data over the Internet, the Nokia Asha 306 uses only the GPRS and EDGE technologies, so the transfer rate is not particularly high, far from it. Finally, if you want to synchronize the data with those of other devices, you can use the USB port and Bluetooth wireless technology. One of the interesting features of the Nokia Asha 306 is definitely the very colorful design, which makes it attractive for younger users, but not only, also accompanied by a good ergonomics. The mobile phone also features a touch screen display, which could be a plus, except that it is a resistive screen and 65 thousand colors, unresponsive and with poor visibility in sunlight.
Turning to the multimedia, the Nokia Asha 306 mounts obviously a camera, though of low quality, with a resolution of 2 mega pixels but can create video clips, a media player who supports audio and video files in many formats, and a stereo FM radio with RDS. It does not have GPS but at least include the Nokia Maps.
For storing photos, videos and songs, the phone has an internal memory very poor, 10 MB, but at least expandable via microSD up to  32 GB. As for autonomy, finally, the rechargeable lithium-ion battery from 1110 mAh battery is capable of providing up to  600 hours standby time or 14 hours of talk time.
Conclusion
The Nokia Asha 306 is a low-end phone but comes with some slightly higher than the average, such as the touch screen display, although low quality, Wi-Fi, and Quadband network. For the rest, everything in the average, low-resolution camera, very little memory, DVD and radio.
Where to buy Nokia Asha 306?
---

---
PROS : Price; Player and Radio
CONS :
Internal memory No umts; Display Quality.