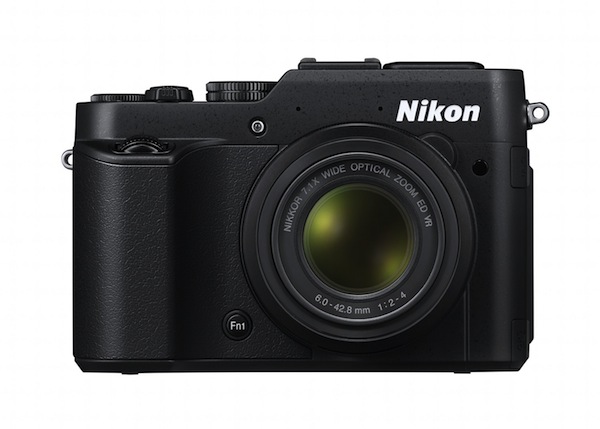 Nikon COOLPIX P7800 is a compact camera-type bridge top of the line dedicated to photography enthusiasts. Equipped with a rugged camera body with comfortable grip, is distinguished by its 12-megapixel backlit CMOS sensor, the LCD 3-inch vari-angle, support for RAW format, the practical manual controls, Full HD movies, the electronic viewfinder and a bright Nikkor 28-200 mm. It also has vibration reduction lens shift, EXPEED C2 processing engine, integrated flash and HDMI output.
Nikon Coolpix P7800: Design
The Nikon Coolpix P7800 is a compact digital camera-type bridge, which has a convenient handle on the side and a very sober design. On the back is a TFT LCD display 3-inch vari-angle and is characterized by a resolution of 921,000 dots. Are evident, then, the electronic viewfinder and the practice ring for manual controls. The size of the camera, finally, are 118.5 mm in width, 77.5 mm in height and 50.4 mm in thickness. It weighs 399 grams, including battery and memory card.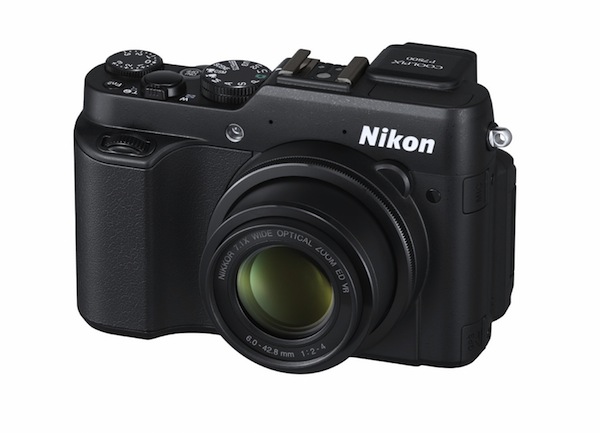 Nikon Coolpix P7800: Features and Functionality
The Nikon Coolpix P7800 is a compact digital camera top of the range, as a " bridge " designed specially for photo enthusiasts who want to take advantage of a wide range of manual controls, an ergonomic grip, SLR-style, and a whole number of advanced features not usually found on a classical compact, all without spending a fortune. The P7800 presents improved compared to previous models, especially for the introduction of the electronic viewfinder, as will be better seen below, but not only.
With regard to the technical data, this camera is equipped with a CMOS image sensor and backlit high-sensitivity 1/1, 7 inches and with an effective resolution of 12.2 megapixels, which provides excellent noise reduction and ensures rich detail and accurate even in low-light conditions. As for optics, there is a Nikkor lens consists of 13 elements in 10 groups, including 2 ED lenses with the equivalent focal 6.0-42,8 excursions and equivalent to 28-200 mm in the traditional format 35 mm, focal length to aperture f2.4 and 7.1x optical zoom supported by the digital up to 4x.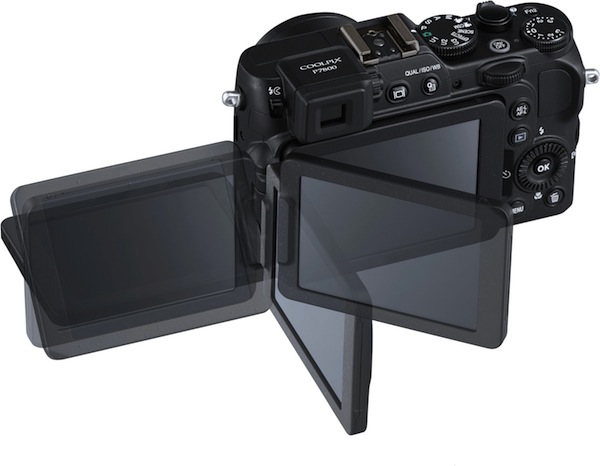 As regards, features and functionality, it must be said that the Nikon COOLPIX P7800 is a dedicated camera expert, too, as all models of the P-series, with full control of all the settings in the way PSAM three user mode's settings for frequent, two-button operation and two command dials, one located on the front and one on the back. Of importance is the safe support RAW format, through which you can capture photos in the uncompressed format, with all the details.
Another key feature is the system of lens-shift vibration reduction, which ensures sharp images in any lighting situation and even with the zoom at maximum power. The machine is also equipped with the EXPEED C2, a system of image processing, particularly rapid that offers excellent performance. It should be emphasized then the LCD display very high resolution but, above all, Vari-angle, allowing you to take pictures and shoot very special, and the electronic viewfinder, which is also high definition, which together provide a spectacular shot.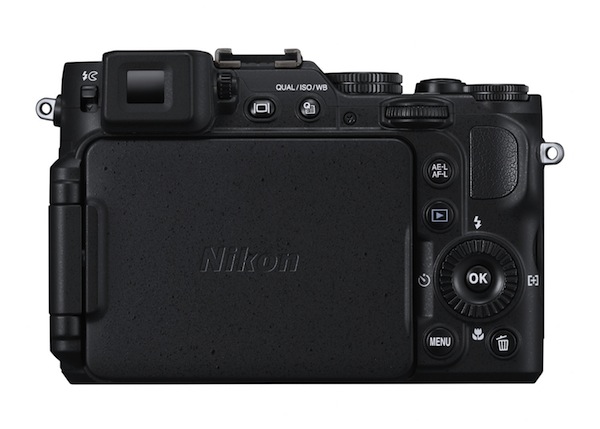 As for the movies made with the Nikon COOLPIX P7800, their quality is really good as it can reach a maximum resolution of 1920×1080, then Full HD, and you can select the option of 30 or 25 frames per second. Other features of the camera include the Quick Menu button for quick access to key functions with a single touch, the high-speed continuous shooting up to 8 fps, the various creative filters, built-in flash-type pop-up and a sensitivity up to ISO 6400.
The camera has also a practice sled, thanks to which you can mount a wide range of accessories available to give free rein to their creativity. As for the connection to the PC, the camera is equipped with a USB port and HDMI output. The internal memory is 86 MB, but is expandable via Secure Digital, SDHC, or SDXC new, and the battery provides up to 350 shots or 1 hours and 15 minutes of video footage. Finally, the purchase package includes the lithium battery, charger, USB cable, belt, accessory shoe cover, lens cap, manual and CD-ROM with the software ViewNX2.
Conclusion
The Nikon Coolpix P7800 is a compact, semi-bridge intended for photo enthusiasts who want to be able to intervene manually on the most important settings. Among its features stand out the swiveling display high-resolution, high-definition viewfinder, support the RAW format, the rings, the accessory rail, burst, a fairly large objective and high durability the battery.
Where to Buy Nikon Coolpix P7800
---

---
PROS : Electronic viewfinder, RAW support, Manual controls, Vibration Reduction, HDMI output, Full HD movies, Vari-angle display, Display size and Resolution.
CONS :
Optical zoom is not very high.
Product prices and availability are subject to change. Any price and availablility information displayed on Amazon at the time of purchase will apply to the purchase of any products.