Guide
New Mouse: Buying Guide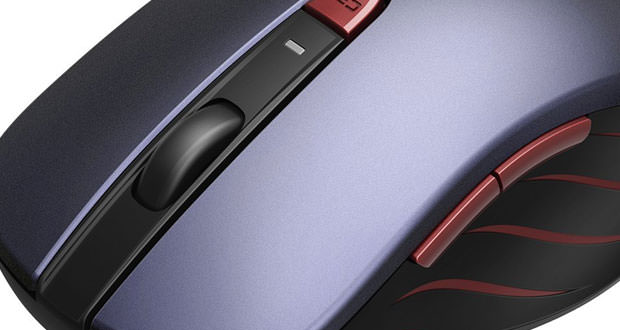 Whether it's wireless, optical or gaming, it does not matter: everyone has a mouse that suits their needs. Let's see together the best ones to buy.
What is without a shadow of doubt the most important device used on the PC like the keyboard? Surely the mouse, small input device can convert the movements of our hand and our fingers moving cursor and click on the operating system. Even the old mouse has evolved in these years and has gone from those with a ball inside the new optical mouse with LED technology or laser.
The mice have embraced wireless technology to reduce the size of the wires, but the best are still those with the wire, especially if we have to play and maximum precision is required.
Let's start to see the main differences:
The optical mouse uses the reflection of one or more lights (LED) to monitor movement on a flat surface. The reflected light arrives at the optoelectronic sensors that reveal the displacement.
Laser mice work in the same way only that the light is generated by a laser; laser mice work the same way but require a perfectly smooth and possibly dark surface to run at full capacity (an optical mouse would work fine on a desk without a mat, while a laser mouse will hardly work without a suitable mat).
With regard to transmission technology, the classic wire is always preferred if you need absolute precision (gaming and photo editing); wireless or Bluetooth technology is good for home use, but make sure they use frequencies other than WiFi, otherwise it may " collide " with nearby networks, making mouse movement worse.
New mouse: Economic models
HP X3000 Wireless Mouse
Stylish, attractive design: The sleek and modern X3000 adds an instant touch oftrend-setting style for laptop, desktop and netbook PCs.
Brand new, and authentic HP products ship from, and are sold by Amazon.com (check above).
Contoured shape promotes all-day comfort.\
Scroll wheel zips you through the web and documents with speed & ease.
Nano receiver: Takes up less USB space & conveniently stores inside the mouse.\
Works with Windows XP, Vista, 7, 8, and 10.
---
Logitech M90 Wired Mouse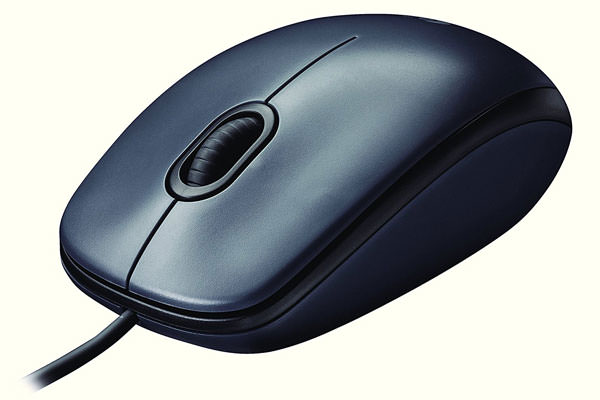 HIGH-DEFINITION OPTICAL TRACKING: You'll enjoy responsive, smooth cursor control, precise tracking and easy text selection thanks to high-definition optical tracking (1000 dpi).
NO FALSE MOVES: You can't go wrong with precise optical tracking. It's a smooth mover—with or without a mouse pad.
SIMPLE TO SET UP AND USE: Setup is fast and easy—just plug the cable into a USB port. There's no software to install. And since it's corded, you can just plug the cable into a USB port and use it right away.
FULL-SIZE COMFORT, AMBIDEXTROUS DESIGN: Designed to keep either hand happy. So you'll feel comfortable, even after hours of use.
JUST THE BASICS: Setup is fast and easy. You can just plug the cable into a USB port and use it right away.
---
New mouse: Photo editing and precision work
Ergonomic design for right-handed users makes extended use more comfortable.
Microsoft BlueTrack Technology in the mouse gives you precise control on virtually any surface.
Customizable Windows touch tab for easy access to the Start Menu and more.
Scroll left, right, front and back. Quickly navigate all of your projects with speed and efficiency.
---
Apple Wireless Magic Mouse 2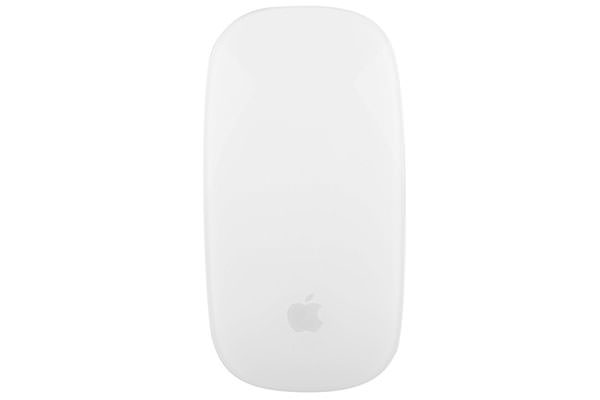 Magic Mouse 2 pairs automatically with your Mac.
The product comes with both the Apple Mouse 2 and the Lightning to the USB charging cable.
Featuring a new design, Magic Mouse 2 is completely rechargeable, eliminating the use of traditional batteries.
Multi-Touch surface allows you to perform simple gestures such as swiping between web pages and scrolling through documents.
It's lighter, has fewer moving parts thanks to its built-in battery and continuous bottom shell, and has an optimized foot design, all helping Magic Mouse 2 track easier and move with less resistance across your desk.
Connections and Expansion: Bluetooth, Lightning port & Wireless.
System Requirements: Bluetooth-enabled Mac computer with OS X v10.11 or later.
Height: 0.85 inch (2.16 cm); Width: 2.25 inches (5.71 cm); Depth: 4.47 inches (11.35 cm) & Weight: 0.22 pound (0.099 kg).
---
New gaming mouse
VicTsing Bluetooth 4.0 Mouse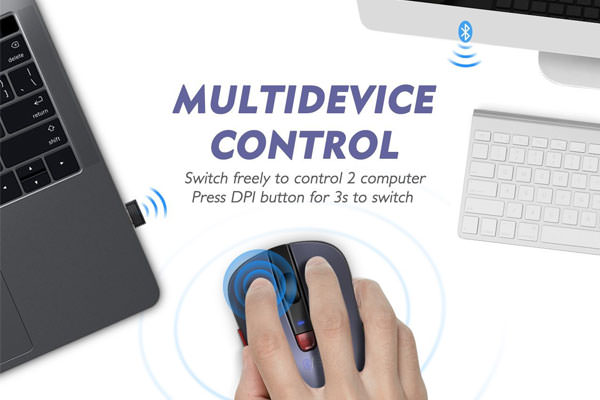 Multidevice control. With one mouse, you can switch free to control 2 computers, extremely convenient. Just press DPI button for 3s, you can control the one you want. A fantastic idea to control your MacBook Pro by Bluetooth connection as well as to control your PC or laptop by wireless connection.
Ultra Power Saving. To save power and keep convenient using, the mouse will fall asleep after 10 minutes of no-operation, when you reuse it, just click any button & wait for 1-3 seconds, it will wake up. 12-month battery lifespan (powered by a 1 X AA 1.5V battery, which is not included).
Bluetooth 4.0/2.4G Wireless Connection. Dual-mode connection. Bluetooth 4.0 brings quick response, precise movement, stable connection & smoother tracking. Do not occupy any USB ports, no need to worry about no USB port left for the mouse. Desktops or laptops(Windows 7) are recommended to use a wireless connection.
Comfortable & Durable. Ergonomic design mouse with larger soft rubber finger rest area minimizes hand-fatigue. The frosted surface makes it sweatproof & anti-slip. Tested over 5 million times keystroke lifespan ensures long-term and stable use.
5 Adjustable DPI Values. 5 DPI (800/1200/1600/2000/2400) levels to suit both ordinary and gaming needs. The default value is 1200 & you can press DPI button to switch. 6 buttons design (left/right button, scroll wheel, DPI/mode switch button, forward/backward button) can meet most people's needs.
---
CM Storm Reaper Mouse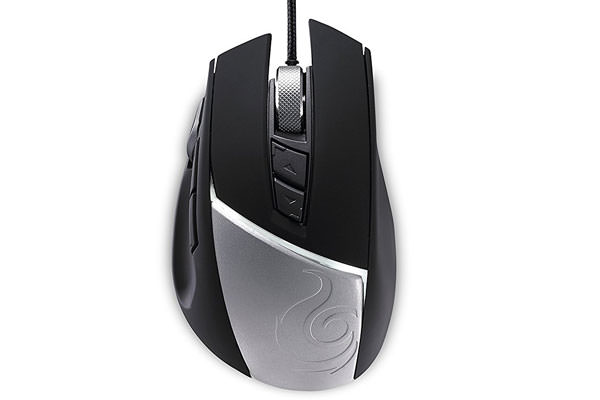 4000 DPI sensor with laser tracking
Different USB polling speeds
Adjustment of LOD levels
Management of DPI settings during the game
USB cable
---
Logitech G502 Proteus Core
On-the-fly DPI: Quickly switch through up to 5 DPI settings (200-12,000) or temporarily downshift DPI for sniping.
Weight and balance tuning: Adjust the weight, center of balance and placement of weights for personalized feel and performance.
Surface tuning calibration: Easily calibrate the optical sensor to get best tracking performance for your specific mouse pad surface.
11 programmable buttons: Set up one-button triggers to execute any command or macro at lightning speed.
Product prices and availability are subject to change. Any price and availablility information displayed on Amazon at the time of purchase will apply to the purchase of any products.