Guide
5 GHz WiFi Repeater: The Best to Buy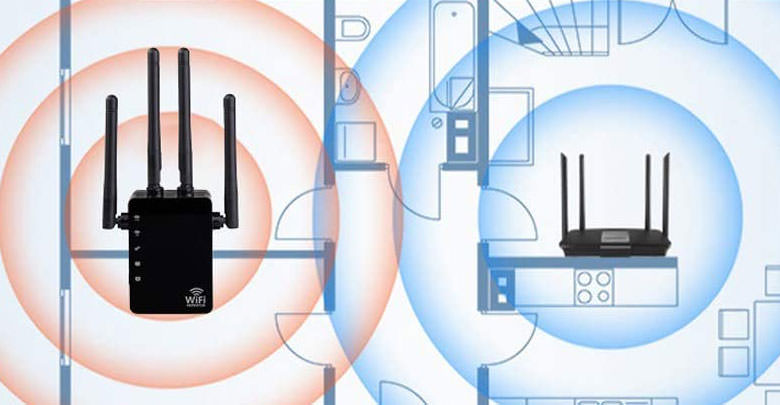 Although we had written similar guides before, it was inevitable to write a guide to explain what a 5 GHz WiFi repeater is and which ones are the best to buy. Being a technology that is becoming more and more standardized, it is good to know its potential. And in this constantly updated article, you will find all the answers!
The WiFi repeater is a very well-known device and used mostly in our homes, in those points where the router's WiFi signal cannot reach with sufficient power. Furthermore, installing a WiFi repeater is very simple. So it remains to be understood, why buy a 5 GHz WiFi repeater!
WiFi Repeater: How does it work?
You've surely heard of Access Point or PowerLine before, but we don't want to complicate your life. As the name implies, a WiFi repeater is a device capable of "repeating" the WiFi signal from your home modem/router. Can repeat this signal in many different ways, but for simplicity in this guide, we will show you the best dual-band WiFi repeaters, cheap and very easy to use!
A dual-band WiFi repeater is a device capable of "capturing" the WiFi signal from the home modem and "repeating it." For this reason, it needs a double band (dual-band). The WiFi repeater will create a new WiFi network (you could also give another name) to share the same Internet network as the modem.
For example, the modem's WiFi signal strength is inferior in my home studio, and the WiFi signal often disconnects. So I installed a WiFi repeater in my studio. In the image above, you can see how my smartphone can " see " two WiFi networks.
On top, the first is that of the home router, which has good power when I'm not in my studio. The second, at the bottom, is a WiFi network created by my repeater, which I called exactly like the " original " one but adding the word " _Ext " at the end of the name to remind me that it is an " external " network and not the original one.
Now I am in my studio, and as you can see, the power of the WiFi network in my studio is greater (actually maximum) than that coming from the home router. So if I were to disconnect from that, I would always have my WiFi repeater ready to reconnect!
5 GHz WiFi Repeater: Most-Purchased on Amazon
Here are the top 10 of the best-selling 5 GHz WiFi repeaters of the moment on Amazon before leaving. The ranking is updated in real-time, automatically, every day. Of course, the fact that they're the best sellers doesn't mean they're the best to buy, but taking a look certainly doesn't hurt:
Product prices and availability are subject to change. Any price and availablility information displayed on Amazon at the time of purchase will apply to the purchase of any products.