Guide
DAB Internet Radio: The best to buy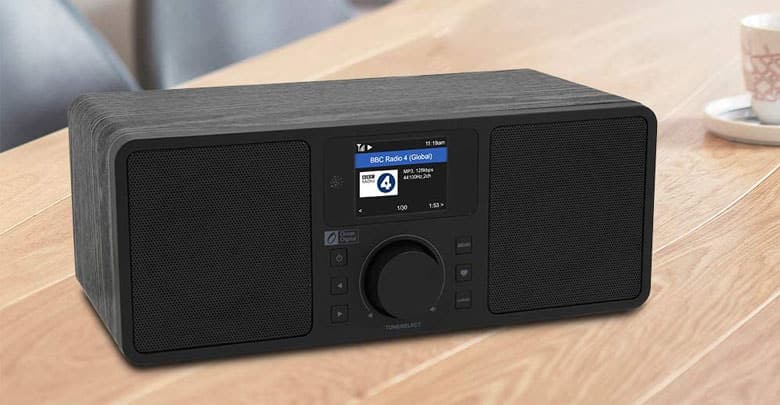 Just like with the turntable, radio is making a comeback thanks to DAB Internet radio. We are talking about the latest generation product that aesthetically recalls the time models but implements innovative features that will surely interest many. We have decided to make this buying guide to help you discover the best DAB Internet radios to buy right now.
DAB Internet radio: What is it, and how it works?
As anticipated at the beginning of the article, Internet radio is actually a product in step with the times, above all thanks to the digitization of radio broadcasts.
The first and most important innovation in the radio sector was introducing the Digital Audio Broadcasting (DAB) system. This technology allows the digitally coded transmission of radio stations, largely solving the problem of interference. In addition to this, the system expands the transmission capacity of the channels.
After a while, the DAB+ system arrived on the market to improve the quality of the transmitted signal by managing to prune it to the same level as that of CD. Current DAB Internet radio models have this built-in technology. However, it can still function as an old radio capable of receiving classic FM channels, at least as long as they exist.
Thanks to technology, Internet radio has become a modern product as they can connect to the Internet via Wi-Fi or give the possibility to connect devices using Bluetooth technology. Furthermore, DAB radios can access the stations made available by the most famous radio broadcasters via the Internet.
DAB Internet Radio: Characteristics
To help you choose the device that best suits your needs, we will report a series of features to consider during the purchase phase to avoid being disappointed with the purchased product.
Display: almost all DAB Internet radio models on the market have a small screen that allows you to view useful information such as the time and frequency of the radio station being played.
Dimensions and weight: these are two data to be seriously considered during the purchase phase if, for example, you are looking for a compact solution that can be easily moved from one point to another in the house.
Although several manufacturers do not pay particular attention to this aspect, sound power refers to the declared Watts if you are looking for a DAB Internet radio that allows you to listen to your favorite stations with a certain audio quality.
Bluetooth: if you want to send content to the Internet radio through your smartphone or tablet, you need to ensure that Bluetooth technology is present among the technical features.
Remote control: some Internet radio models come with a handy remote control that allows you to select your favorite FM channels if you are not in the vicinity of the radio.
Alarm clock: While not a very important feature, there may be some people who would like to have an alarm function available to wake up to their favorite radio station.
Sleep timer: on the contrary, this feature is dedicated to all those who would like to fall asleep listening to their favorite song.
Memory function: if you want to store your favorite stations, check that there is a function to save the number of FM channels so you can quickly switch between stations with a simple push of a button.
CD player: some DAB Internet radio models have a practical CD player that allows you to insert a disc to play your favorite songs using the supplied speaker.
#
Preview
Product
Rating
Price
1
Ocean Digital WR-23F Portable FM Internet Radio 2.4" Color LCD Built-in Battery Wi-Fi Bluetooth...

41 Reviews

$59.99

BUY NOW! ON AMAZON
2
Ocean Digital WR-800 FM Wi-Fi Internet Radio Alarm Clock Stereo Speakers Micro SD Line Out Aux in...

222 Reviews

$119.99

BUY NOW! ON AMAZON
3
Ocean Digital WR-50CD Internet Radio Tuner Wi-Fi/FM Bluetooth Receiver Stereo Outputs on Analogue...

32 Reviews

$179.99

BUY NOW! ON AMAZON
4
Ocean Digital WR-230SF WiFi Internet FM Radio Alarm Clock with Bluetooth Receiver Stereo Speakers...

27 Reviews

$119.99

$109.99

BUY NOW! ON AMAZON
5
Ocean Digital WiFi Internet Component Radio Tuner (430 mm) WR10 FM/ Ethernet Bluetooth Receiver 2.4"...

284 Reviews

$169.99

BUY NOW! ON AMAZON
6
Grace Digital Mondo Elite Smart Internet Radio, Bluetooth, Wi-Fi, 7-Day Alarm – Microphone-Free...

436 Reviews

$199.99

$189.99

BUY NOW! ON AMAZON
7
Ocean Digital WR-336F Wi-Fi Internet FM Radio Portable with Rechargeable Battery Bluetooth Receiver...

8 Reviews

$89.99

BUY NOW! ON AMAZON
8
Ocean Digital WR-336F Wi-Fi Internet FM Radio Portable with Rechargeable Battery Bluetooth Receiver...

11 Reviews

$89.99

BUY NOW! ON AMAZON
9
LEMEGA IR1 Portable WiFi Internet Radio,FM Digital Radio,Bluetooth Speaker,Dual Alarms Clock,Sleep...

215 Reviews

$69.95

BUY NOW! ON AMAZON
10
LEMEGA IR4S Stereo WiFi Internet Radio,FM Digital Radio, Spotify Connect, Bluetooth Speaker, Dual...

166 Reviews

$79.95

BUY NOW! ON AMAZON
Product prices and availability are subject to change. Any price and availablility information displayed on Amazon at the time of purchase will apply to the purchase of any products.