Laptops
HP EliteBook Folio 9470m: Review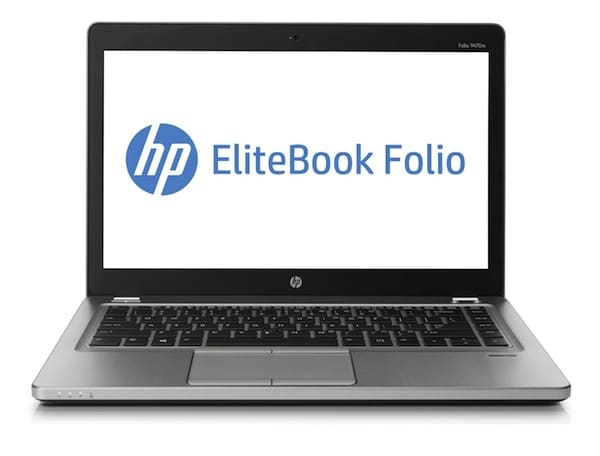 HP EliteBook Folio 9470m is an Ultrabook for the mobile professional, who excels for autonomy and integrated security. 
The professionals or business users looking for an especially elegant design and a fast startup time in an Ultrabook latest generation. They also need a chassis robust, comprehensive security options and expandability and connectivity without compromise. HP has made the line EliteBook Folio keeping in mind all this, not neglecting even the performance and autonomy. In this context, we tested the HP EliteBook Folio 9470m.
It will not be the lightest and most powerful Ultrabook market, but answers – and very well – the current needs of mobile professionals. Nothing was left to chance, starting from a magnesium alloy chassis with a thin rubberized coating that improves not just taking in hand, as well as providing additional protection from bumps and scratches. The bottom is colored black while the upper part is transparent, highlighting the brushed surface finish.
HP is so succeeded in creating an Ultrabook at the same time beautiful and strong, able to pass stringent tests, including those for the infiltration of dust, vibration, shock and resistance to extreme temperatures. All this has not been affected to such size and weight, the HP EliteBook Folio 9470m lies in the media, with a thickness of only 19 mm and a weight of 1,650 kilograms per the model we tried.
HP EliteBook Folio 9470m: Control and Screen
The keyboard is backlit and spill-resistant, has almost everything going for it: it occupies almost completely the base width with its structure in the island. The keys are spaced and large. The base with the palm rest is very wide. The keys of the EliteBook Folio 9470m, for both the perfectly squared profile with sharp corners, both for the short stroke, offer a feedback not really satisfactory even and especially in fast writing. The positive side of the keyboard is the backlight intensity double that, even at idle, makes it perfectly usable in very poor lighting conditions.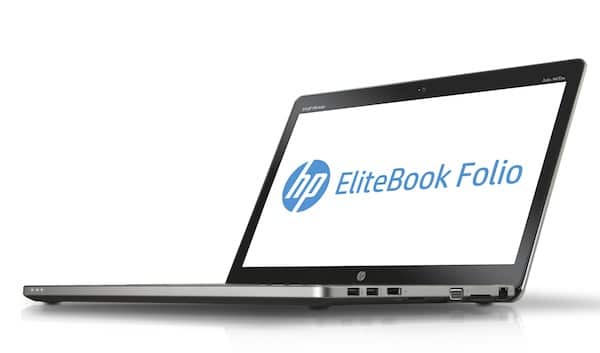 The touchpad instead shines from every point of view: the large area and the great sensitivity make it an ideal companion in the use of Windows 8 Pro 64 bit that we find on HP EliteBook Folio 9470m, including two-finger gesture for navigation or to zoom / rotate images. Even the two lower keys have turned out quite rightly sensitive and responsive.
In addition to the touchpad there is a pointing stick embedded in the center of the keyboard, which is also appreciated for its high accuracy, but a little less for the tactile feedback due to the rubber coating from the concave shape and the edges too sharp. As with the touchpad, the stick is accompanied by two buttons. You can enable the simultaneous use of the two pointing devices, otherwise, with a quick double-click the upper left corner of the touchpad, only activate the pointing stick.
Together with options to control the handset, in HP EliteBook Folio 9470m immediately evident the screen, unfortunately not a good thing. The display of 14 " Disappoints resolution, limited to 1,366 × 768 points, an acceptable value for the mid-range notebook, but not the height of the main competitors in the market. The screen is bright enough for most tasks, has a brightness of less than 200 lumens is penalized by a limited angle of view: we have to tilt it perfectly to achieve a visual quality – high detail and vibrant colors generally surface – satisfactory.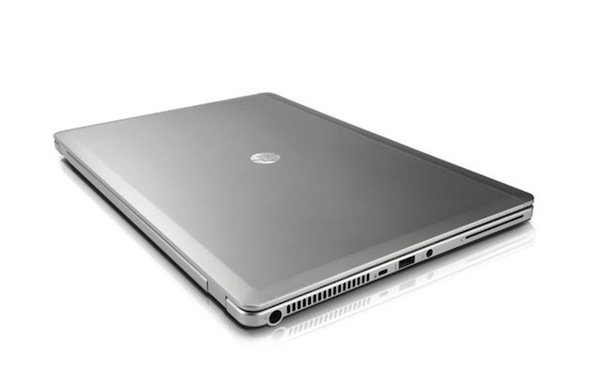 This, together with the limited resolution, does the HP EliteBook Folio 9470m Ultrabook dedicated to those who work for the world of graphic design and photography. In any case, HP will include a version of the catalog at the Folio 9470m screen with 1,600 × 900 pixels within the first half of the year, to attract professionals of the digital image.
HP EliteBook Folio 9470m: Connectivity and Performance
Where the HP EliteBook Folio 9470m does not disappoint is the full complement of port's expansion. We find any connector or compartment that a business user could want, including an Ethernet, a VGA, a smart card reader, a Kensington Lock socket.
Do not miss the traditional three USB 3.0 ports (one that charges mobile devices when powered down and connected to the mains), a DisplayPort, a reader for SD / MMC, an audio jack, a connector for docking station and lateral support wireless connectivity with Wi-Fi and Bluetooth 4.0 class.
For business users who require further expansion ports or leave any external devices on your desk, HP offers the docking station UltraSlim, which tracks some connectors (VGA, Ethernet, HDMI) as well as provide additional four USB 3.0 ports. It's not all roses, though. HP EliteBook Folio 9470m has a front camera with 720p resolution that provides quality unsatisfactory even with the typical office lighting or interior, in addition to a limited frame rate and a noticeable noise.
With its Intel Core vPro i5-3427U 1.8 GHz (2.8 GHz with Turbo Boost), 4GB of DDR3 memory, 180 GB Intel SSDs and Intel HD Graphics 4000 integrated graphics, the EliteBook Folio 9470m offers solid performance in every area, shining especially for the startup time of Windows 8: required only 20 seconds to power up, about the solid-state disk.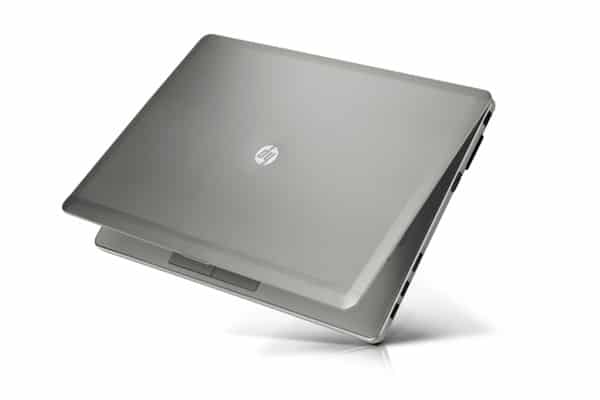 The transfer of mixed files – text documents, PDF, images, videos, music, etc.. – Happens very quickly to and from external drives (USB USB 2.0 or USB 3.0 hard drives), a factor not to be overlooked for those who work in the move and where every moment is precious. The integrated graphics department has no problems either in compression or in the reproduction of high-definition video. Where is in crisis is in 3D games, but the EliteBook Folio 9470m is thought to other areas, certainly not for gaming on the move?
Even under heavy working loads, including multi-tasking, the HP Ultrabook was pleasantly cool, allowing you to type with your wrists resting quietly on the bed while, for example, we make a video encoding. Finally, this autonomy HP EliteBook Folio 9470m did not disappoint. With the default settings, we passed quietly seven hours using it for personal productivity, connected with the Wi-Fi network, browsing the Internet, with screen brightness at 40%. In addition, with the optional high-capacity battery can almost duplicate the already excellent power reserve.
Conclusion
There is also a more powerful and capable with Intel Core i7-3667U 2.0 GHz, 16 GB RAM, and 256 GB SSD cache with 32 GB flash compartment and SIM card 3G/LTE to enable access into the network. In any case, connectivity options, battery life, style and solidity of the chassis, integrated security, docking station and extra battery, nothing is missing, or nearly so, to meet business users, including those who work in organizations that are still skeptical about Windows 8 (so it will be particularly welcome any option involving Windows 7 64-bit version of Home Premium or Pro). What is missing in this HP EliteBook Folio 9470m have a screen resolution and higher brightness, keyboard more comfortable typing, and a more capable webcam for video conferencing?
Where to Buy HP EliteBook Folio 9470m
---

---

---
PROS : Modern design, high autonomy, full allocation of ports, security options, touchpad responsive and accurate.
CONS :
Limited resolution on the screen, poor quality of the webcam, keyboard uncomfortable.
Product prices and availability are subject to change. Any price and availablility information displayed on Amazon at the time of purchase will apply to the purchase of any products.