Guide
Digital voice recorder: Which to buy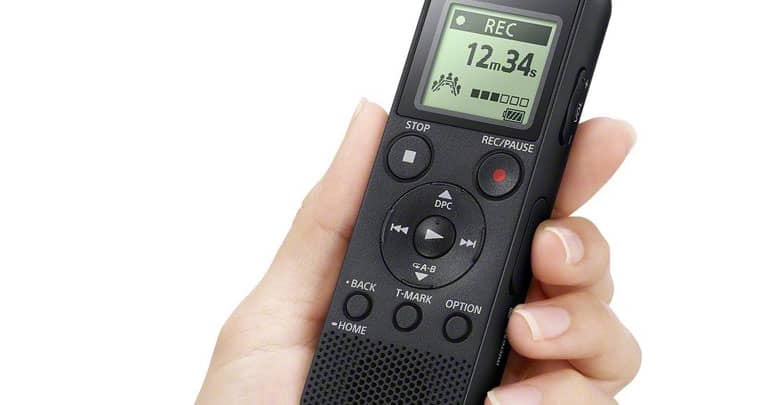 How many times have you had to record lessons because you couldn't be present in the university? Asking your classmate for notes related to a specific lesson does not always replace the professor's explanation. In order not to find you unprepared in similar conditions, let's see together, which digital voice recorder to buy.
A digital voice recorder, also known as a dictaphone, is an instrument equipped with special microphones that allow you to record what interests us and save it on a specific memory. It is often used by students and journalists, because it is extremely versatile due to its compact size while maintaining good audio quality. Very often these recordings can be automatically transcribed thanks to special software, so as to facilitate the user's work.
Top 10 Digital voice recorder
The best digital voice recorders to buy. We now come to the products that, in our opinion, you should consider when you are looking for a digital voice recorder to buy. Among the most important factors that we are going to consider, there are the memory and the relative presence of SD expansion, weight and size.
Sony ICD-PX240 4GB Digital Voice Recorder
17%
This dictaphone is suitable for those who are not looking for the highest quality and do not need to spend much. A great compromise for the students or the budding journalists. We have a 2.4 inch LCD display and a built-in 330 mW speaker. Everything is powered by 2 AAA batteries.
Dimensions: 4.5 x 0.8 x 1.5 inches
Weight: 2.56 ounces
Memory: 4 GB not expandable.
Sony ICD-PX370 Mono Digital Voice Recorder
32%
We continue with a product that improves some aspects of the digital voice recorder seen previously. The built-in speaker and the power supply via 2 AAA batteries remain, but the Optimized Voice Rec functions are added to reduce ambient noise and Scene Select to optimize the recording based on the context in which you are.
Dimensions: 4.3 x 1.4 x 7 inches
Weight: 6.4 ounces
Memory: 4 GB expandable
Olympus Voice Recorder WS-853
We go up a price range with a product that allows you to recharge your internal batteries, so you won't have to buy batteries for it. Olympus is synonymous with quality, well-known in the world of photography. We have already seen, for example, which compact Olympus camera to buy.
Dimensions: 4.4″ x 1.5″ x .71″
Weight: 2.72 oz.
Memory: 8 GB expandable up to 32 GB
Tascam DR-05 Stereo Portable Digital Audio Recorder
TASCAM DR-05 Portable Digital Recorder (Version 2)
Discontinued Model replaced by Improved DR-05X
Built-in omni-directional microphones
Stereo mini headphone jack for external stereo microphones (provides plug-in...
Tempo change (VSA) function for adjusting the speed from 0.5 to 1.5 times (in...
Chromatic tuner, Powered by 2 AA batteries, USB power or optional AC adapter...
Tascam offers a medium-high end digital voice recorder that supports recordings even at 320 kbit/s. The microphone is omnidirectional on the product itself there is the wording L for the left side and R for the right part.
Dimensions: 5.55 x 2.4 x 1.02 in
Weight: 1.68 pounds
Memory: 2 GB (SD included) expandable up to 128 GB
Zoom H1n Handy Portable Digital Voice Recorder
We conclude with a product widely used in the photography sector: this Zoom H1 / MB has two condenser capsules for recording audio, and works through AA batteries.
Dimensions: 9 x 6.1 x 3.5 inches
Weight: 10.4 ounces
Memory: 2 GB (SD included) expandable up to 32 GB.
Product prices and availability are subject to change. Any price and availablility information displayed on Amazon at the time of purchase will apply to the purchase of any products.