Guide
The Best Cameras for Travel and Holidays to Buy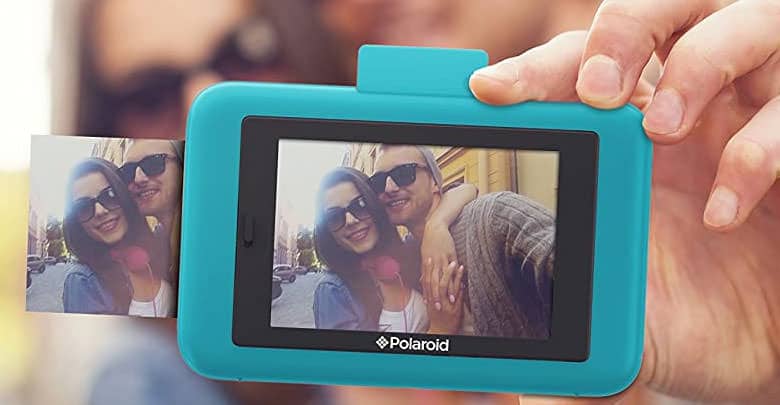 As much as smartphones may have revolutionized the world of photography, there are times when using a camera is much more appropriate: your next trip, for example. In this always-updated buying guide, we will show you the best cameras for the holidays to start with, to relive the magical moments spent with friends, family, or better half at home as in real life.
Even if you have a top-of-the-range smartphone (iPhone, Pixel, or whatever), you will never be able to achieve the results of a real camera, often due to the lack of a lens equipped with optical zoom or due to dimly lit sensors. Have no idea which camera to choose for your next trip? No problem. In this guide, we will show you heterogeneous devices designed for different types of use but all sharing an essential feature: small size.
Canon PowerShot G7 X Mark III: Optimize Spaces
A compact camera like the Canon PowerShot G7 X Mark III is the best solution for those who don't have enough space but don't want to give up a device that can record well and take perfect photos for social media. The 20.1 MP 1″ sensor is bright enough even at night, and the 4x zoom lens is ideal for quickly switching from wide-angle landscapes to close-ups.
The flip-up LCD allows you to take better quality selfies than the smartphone and is bright enough even in the sun. 4K videos have a very high quality and boast image stabilization. To improve the audio quality, you can connect an external microphone, and, in case you miss your followers, the Canon PowerShot G7 X Mark III can perform live streaming on YouTube.
Fujifilm X-T200: Pocket mirrorless
A compact body, sophisticated design, and competitive price make the Fujifilm X-T200 the perfect mirrorless for those who cannot carry their main camera but still want high image quality. The hardware featured on the X-T200 is well above its competitors and almost unexpected for its offered price.
On board, a 24.2 MP APS-C sensor will give you bright, defined shots with an excellent color range and a 91-point hybrid AF system. The 3″ display uses a new vari-angle articulation to flip it 180 degrees outwards. It will be possible to record videos in 4K at 30p without cropping or in Full HD at 120p with the help of electronic stabilization and the new HDR video function, with internal editing.
GoPro HERO9 Black: Brave the most adverse conditions
Imagine using your camera while snorkeling or in the middle of a mountain walk: the danger of damaging or breaking it would be too high. For adventurers and lovers of extreme sports, the ideal solution for holidays is GoPro HERO9 Black, the latest addition to the top-of-the-range Action Cams that introduces several innovations, including the new HyperSmooth 3.0 stabilization system and TimeWarp 3.0 that adjusts automatically based on speed and can slow down the scene with a simple tap. Very interesting is the possibility of choosing different focal lengths, obviously digital, to make up for the lack of a zoom lens.
The robust body, able to withstand immersions up to 10 m, and an audio recording system capable of attenuating the disturbance from the wind's rustle are fundamental for use in the open air. The real novelty of GoPro HERO9 Black is the mods, or rather modular (additional) accessories that allow you to expand and improve the possibilities offered to the user. Among the main ones, we find a foldable touchscreen panel, a waterproof flash up to 10 m equipped with a diffuser, and a module equipped with a directional microphone and various ports, including two USB-C.
Canon PowerShot SX70 HS: Take a closer look
At least once in your holidays, you will have had to photograph a monument, a landscape, or a detail that deserved an enlargement of the important shot. For these and other cases, we recommend a bridge camera like the Canon PowerShot SX70 HS, which, thanks to recent hardware and a not-too-high list price, can make the difference when it is not possible to get too close to the subject to photograph it.
The 20.3 MP sensor is not among the brightest, it can suffer in low light conditions, but it is combined with a 65x zoom lens with a focal length that ranges from wide-angle to telephoto. To never miss a detail, you can record high-resolution 4K video with the additional help of the flip-up LCD.
DJI Pocket 2: Cinema in the palm of your hand
For filming and vlog lovers, we can only recommend DJI Pocket 2, the smallest three-axis stabilization system the company makes capable of capturing 4K video at 60 fps, which boasts much higher quality than the action cam. It is suitable for filming trips and activities without too many tools and formalisms. It fits in the palm and satisfies both professionals and amateurs. The handle has a small LCD to interact with and a universal port to connect the smartphone or any additional accessories.
Polaroid SnapTouch: Indelible memories and souvenirs
You are looking for a solution to fill that post-holiday emptiness? An instant camera like the Polaroid Snap Touch can help you fight nostalgia once you get home by retracing your time cartridge after cartridge. Also, a snapshot can be an excellent alternative to more famous souvenirs such as magnets and key rings and will allow you to make a good impression with friends and relatives. The device has a particular form factor, which incorporates that of the smartphone, and integrates a 13 MP sensor with a pop-up flash.
Support for microSD cards allows you to record videos in Full HD and save photos once taken without having to print them at the moment: this function will save you a lot of cartridges, allowing you to choose the best shots through the LCD touchscreen. Thanks to the Zero Ink printing technology, no additional ink refills will be necessary, as the cartridges contain the colors. The 2 x 3-inch prints are adhesive-backed, water- and tear-resistant.
Product prices and availability are subject to change. Any price and availablility information displayed on Amazon at the time of purchase will apply to the purchase of any products.