Guide
Bose Headphones: The best to buy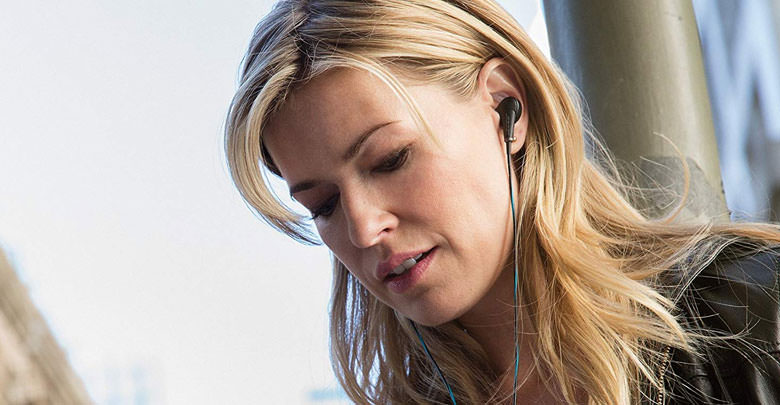 Bose has always been synonymous with absolute quality in the audio field. Even though its products are much more expensive than average, this is rewarded with an incredible attention to detail and sound quality. It is no coincidence that this brand has always been on the lips of all music lovers and audiophiles.
First of all, if you have chosen to buy Bose headphones, we can only congratulate you. You are proving excellent connoisseurs in this area and we are sure that you already know that you will have to be willing to pay a sum not really indifferent. If this does not scare you, today we will advise you which Bose headphones to buy.
The catalog of this brand includes products of various kinds and very different cost. It's up to you to decide whether to buy " cheap " Bose headphones or to bet everything on a high-end model. Are you ready to start?
Bose Headphones: What types are available?
As with many manufacturers, Bose has not put on the market a single type of headphones. By type of course, we do not mean the model, this was quite obvious, but the structural features of the headphones themselves. Let's see what are those available.
Bose On-ear or over-head headphones : this type of headphones is simply placed above the ear and does not completely envelop it as do other models. This means having the perception of environmental noises, certainly to choose if you often use them in crowded environments. On the contrary, if what you are looking for is isolation, you will be a little disappointed.
Over-ear Bose headphones : these are the most bulky headphones among those currently available, because they completely envelop the auricle and isolate it from the outside world. They are definitely recommended for those who want maximum quality without being disturbed by environmental noise.
Bose In-ear headphones : last comes the most compact model of headphones and certainly most loved by athletes. They are extremely compact and allow you to always carry them without any problems. Their design and materials isolate very well from the outside world, while providing excellent audio quality.
Do not forget that another parameter of choice can be the presence or the jack cable. In fact, the wireless headphones, while being really comfortable and free from hindrances need to be recharged, the classic ones do not.
Bose Headphones: A look at the technical parameters
It is not enough that headphones are nice to see or that their form factor is particularly suited to your tastes. What really matters are the technical characteristics, which we will now analyze in detail in this section.
Sensitivity : measured in Decibel, it indicates the sound pressure that the headset is able to produce. Always remember that the dB are measured logarithmically and do not have a linear increase. This means that every 3 dB the value doubles its size.
Frequency response : it is the range of sounds that the headphones can reproduce. It is measured in Hz and the wider the range, the greater the dynamic range reproduced. All this may seem fantastic, if it were not that difficult to recognize the frequencies above 16,000 Hz. The maximum recommended value is 20,000 Hz, always remember when you make your choice.
Impedance : measured in Ohms, can be compared to a resistance. The higher the value, the greater the quality and precision of the sound. On average, Bose and other manufacturers have an impedance between 8 and 32 Ohms, ideal for mobile devices, so you do not need an external amplifier. Above these values, its use is definitely recommended.
Which Bose headphones to buy
After this brief introduction, aimed at explaining the technical characteristics that lie behind the quality of the sound, it's time to get serious. In the next paragraphs, we will show you the models of Bose headphones currently available on the market.
Bose SoundSport
If you prefer the freedom of wireless headphones and sports is your daily bread, you cannot help but evaluate the purchase of Bose SoundSport. Specifically created for sportsmen, offer maximum freedom and a truly incredible sound. The autonomy, with a single recharge, is around 6 hours and their design isolates perfectly from the external environment.
Bose SoundLink II Wireless
The Bose SoundLink II headphones are of the Over-ear type and focus a lot on freedom of use, thanks to the wireless connection. Their design is very convex and quite bulky, so I'm not ideal to take them on during a race. But if you intend to make a different use and look for a product with excellent performance, this is certainly a recommended model. Excellent autonomy, which is around 15 hours.
Bose QuietComfort 20
Bose QuietComfort 20 is the first model of headphones to integrate noise cancellation. This technology is perfect for isolating you from the outside world and not even hearing the flight of a fly. Obviously, the prices go up, but the quality gains. Based on the In-ear style they offer a clear and clean sound, without foregoing the bass. Both models have dedicated controls for Android or iPhone.
Bose QuietComfort 25
The QuiteComfort 25 is the specular projection of the previous model with only one but very important difference. This is in this case of Over-Ear headphones, which perfectly embrace the earcups and give a really well balanced sound.
Bose QuietComfort 35
This model of Bose headphones is undoubtedly one of the best wireless Over-ear currently on the market. Its technical characteristics are truly impressive, starting with the active, fully adjustable noise cancellation, which is only used on high-end headphones. The integrated equalizer then manages to perfectly balance the sound, without neglecting any of the frequencies of the songs that you will listen to.
On board, there is also an NFC chip, which allows an easy and fast connection with any supported device. Monstrous autonomy, which stands at 200 hours in wireless mode and 40 in wired mode.
---
Other models of Bose headphones definitely interesting
In our journey to discover the best Bose headphones, we have deliberately omitted some models. This is because they have characteristics almost identical to others that we have already discussed. In order not to make you miss anything, we present them in this paragraph in reduced form.
Product prices and availability are subject to change. Any price and availablility information displayed on Amazon at the time of purchase will apply to the purchase of any products.