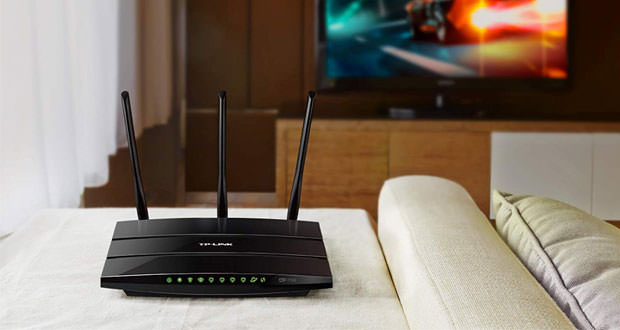 The need to have a performing router has increased a lot in recent times, especially in the gaming world. The ever-increasing bandwidth required for multimedia content such as file streaming and gaming has led to the demand for this product type.
It is essential to have a router that allows you to have excellent coverage and a good stable connection to guarantee the best gaming experience. Before purchasing a new gaming router, we need to analyze some aspects and features that we must consider before making our choice.
How to Choose the Gaming Router
The routers act as repeaters of the modem's signal, which takes care of our PC's connection with the Internet. For this reason, we must consider the purchase of a product that performs the functions of both router and modem.
In this guide, there are only models that meet this feature. Obviously, there are other aspects to consider, which we will analyze below.
Gigabit Ethernet Ports
The Ethernet ports are used to connect the PC or our console to the router in a wired way. It is important to have enough to avoid disconnecting and reconnecting the various cables. Obviously, it is advisable to buy routers supporting Gigabit ports. It will seem obvious, but in many products, especially in the medium-low range, the previous generation's doors are still installed, which allows you to reach only 100 Mbps.
Wi-Fi 802.11AC
Another fundamental aspect is Wi-Fi 802.11ac, which strongly affects the performance of our gaming router. This technology is much more stable and faster than the previous version, which is 802.11n. This aspect is essential when we want to take full advantage of the 5 GHz band, such as in " streammore," the games from one device to another.
Single or Dual Band Router?
Dual-band routers are now very widespread and much more expensive than their siblings. The main difference is the frequency of the transmission band. For single-band devices, it is 2.4 GHz, while for the dual-band, it is 5 GHz. Thanks to this new technology, we have faster data transmission and the elimination of any interference. They provide less coverage than 2.4 GHz routers.
Port mapping and QoS Functions
Routers that use Port Mapping and QoS functions are the most suitable for videogame use. These functions allow us to prioritize the flow of data related to gaming programs. In this way, we will enjoy the offered connection and get the best performance fully. Now let's see which gaming router to buy for each different price range.
---
We choose the Best Gaming Routers.
Below we offer you our selection of the best gaming routers currently on the market. The products have been selected based on their technical characteristics and also based on the price at which they are sold. We would like to constantly update our buying guides to offer you products that are always available and new releases.
ASUS AC3100 WiFi Gaming Router (RT-AC88U)
If you are looking for a router with excellent performance and recent technical features, this is the product for you. This model from ASUS is equipped with 802.11ax technology, the latest generation standard, which allows you to enjoy the exceptional performance.
It is equipped with 8 Gigabit Ethernet ports and the AsusWRT interface, which allows you to manage the router settings in every minimum aspect. Obviously, there is also the high-quality Adaptive QoS technology that allows you to have priority on gaming.
ASUS ROG Rapture WiFi Gaming Router (GT-AC5300)
This is a real power monster made by ASUS. This 802.11ac Wi-Fi router offers you maximum performance. It offers you the beauty of 5,334 Mbps in Tri-band. All of this, including Broadcom NitroQAM technology, allows you to play your favorite titles with low latency for maximum performance.
There are 4 Gigabit Ethernet ports and a USB 3.0 port. Also, Adaptive QoS technology allows you to prioritize bandwidth and data traffic to gaming-related applications. Of course, you'll need to have an Internet connection worthy of this router, and it's a completely useless purchase. This product is also perfect for streaming high-resolution content. The build quality is really excellent, worthy of a product in this price range.
ASUS AC1750 WiFi Router (RT-AC66U)
It is a dual-band router with many interesting features. This model is equipped with three antennas, a dual-core processor, and QoS Adaptive functions, which certainly cannot be missing in a router dedicated to gaming. Furthermore, it comes with the dedicated suite from ASUS, which allows you to enjoy protection against malware. Unfortunately, as this is a vertical router, it cannot be fixed to the wall. Also, there is support for 3G and 4G.
ASUS AC1750 WiFi Router (RT-AC66U)
This ASUS dual-band AC gaming router has 4 Gigabit Ethernet ports and a USB 3.0 port. The simultaneous dual-band guarantees a speed of 1300 Mbps on 5 GHz and 600 Mbps on 2.4 GHz, for a maximum speed of 1,900 Mbps. Obviously, there is support for ADSL2/2+, ADSL, VDSL2, fiber, and services network cables.
Also, the dedicated software ASUS Router App guarantees full customization of your network preferences. This gaming router is particularly suitable for those looking for a product that allows you to stream content in 4K and play online games with maximum performance.
The most purchased routers
In this list are the 10 best-selling gaming routers on Amazon. Amazon itself constantly updates the list.
Product prices and availability are subject to change. Any price and availablility information displayed on Amazon at the time of purchase will apply to the purchase of any products.