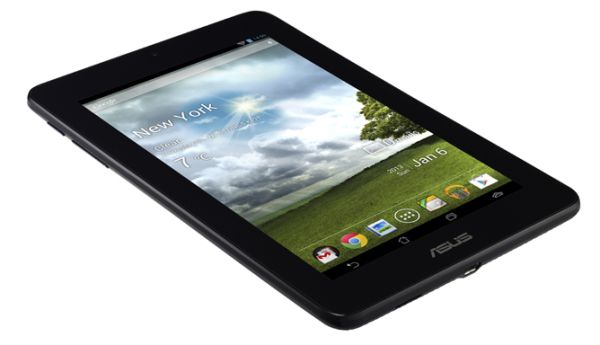 The ASUS MeMO Pad tablet is a compact and stylish design with a textured diamond and colored, value-priced and perfect for travel. It is based on Android operating system version 4.1, on a 1 GHz processor and 1 GB of RAM.
It has then 7-inch touch screen display with a resolution of 1,024 x 600 pixels and multi-touch technology, 1 mega pixel front-facing camera with HD video capture, internal capacity of 8 or 16 GB, microSD card slot up to  32 GB, 5 GB on the cloud, Wi-Fi connectivity, Up to  7 hours and various applications.
ASUS MeMo Pad: Design
The ASUS MeMO Pad is a tablet that stands out especially for its size and light weight. , Measuring 196.2 mm wide, 119.2 mm deep and 11.2 mm in height, and weighs just 358 grams. The design is very attractive thanks to the back cover made with the diamond texture and colors available, among them the pink, next to black and white. It has, finally, a 7-inch touch screen display with a resolution of 1,024 x 600.
ASUS MeMo Pad: Features and Functionality
The ASUS MeMO Pad tablet is a small and portable, perfect when traveling because you can use it with one hand. It is characterized by a very attractive design but also for its practicality, the high autonomy and a sale price very affordable.
As regards the technical specifications, this tablet is based on a 1 GHz processor, a memory of 1 GB RAM, operating system Android in version 4.1 Jelly Bean, then one of the more recent ones, and an internal memory of 8 or 16 GB, expandable via the expansion slot  for microSD cards.
The main strengths of the ASUS MeMO Pad definitely is design to become the main protagonist, especially with regard to the size, as mentioned above, that allow you to safely keep   it in a bag as it takes up very little space, as indeed all models of 7-inch tablet. The body design is eye-catching, thanks to the textured diamond which gives it an extra touch.
The display is a touch screen LED-backlit, but the resolution is not really to be highlighted. It must be said that supports multitouch technology up to 10 points. As for connectivity, the tablet is equipped with Wi-Fi, which allows you to browse the Internet free by connecting to a hot spot in the area, but has no Bluetooth and SIM card slots.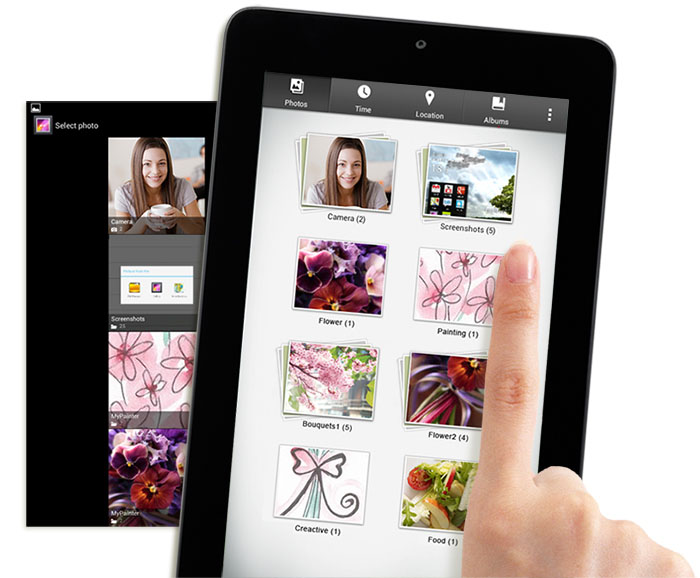 Being an Android tablet, the ASUS MeMO Pad has various Google applications pre-loaded, it also includes the application BuddyBuzz that lets you use all your favorite social networks with a single software. Do not miss then a space dedicated to 5GB cloud, on which you can store anything you want. The photo department is not quite positive as entirely missing the rear camera, and the front has a resolution of just 1 mega pixel. The tablet mounts finally a rechargeable battery that provides a maximum of 7 hours, then quietly supports a workday.
Conclusion
The ASUS MeMO Pad tablet is a small and compact, with a few functions but attractive design and competitive price. The operating system is updated, but is not sufficiently supported by the power to the processor. The display is of reasonable quality, although the resolution is not the greatest, the internal memory and autonomy are really interesting and the photo department is expressed only in a front camera of low quality.
Overall, a tablet for those who want a portable device and can take advantage of a hotspot Wi-Fi nearby, because the tablet has no slot for cards.
Where to Buy ASUS MeMo Pad
---

---
PROS : Multitouch display, internal capacitance, Wi-Fi, Design, Autonomy; Requires Android; Price.
CONS :
No rear camera, processor power; resolution front camera, No SIM card slots, Bluetooth No.
Product prices and availability are subject to change. Any price and availablility information displayed on Amazon at the time of purchase will apply to the purchase of any products.