Tablets
Samsung Galaxy Note Pro 12.2 – Review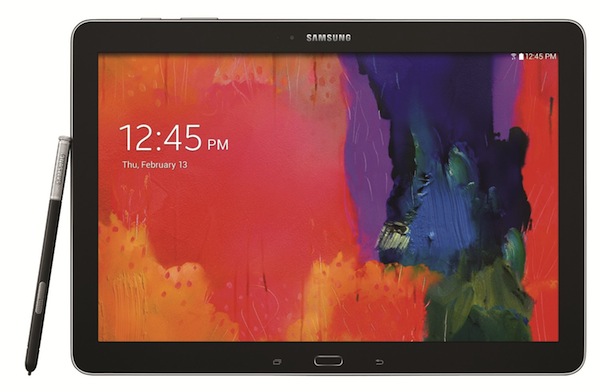 The Samsung Galaxy Note Pro 12.2 is a beautifully designed tablet for professionals and equipped with a 12.2-inch touchscreen display with a resolution of 2,560×1,600 and the S-Pen, accompanied of course by all the unique features of this pen. As for the rest of the specs, the tablet includes quad-or octa-core, Android OS 4.4, 3 GB RAM, 8 megapixel rear camera with Full HD video recording, 2 megapixel front camera, internal memory of 32 or 64 GB, microSD, Wi-Fi connectivity, Bluetooth 4.0, 3G/4G module, some features useful in the workplace, such as RemotePC, and a lithium-ion battery 9,500 mAh.
Samsung Galaxy Note Pro 12.2: Design
The Samsung Galaxy Note Pro 12.2 is a tablet with a modern design, with rounded shapes and soft lines, available in the colors black and white. The front is occupied almost entirely by a 12.2-inch touchscreen LCD display that presents the outstanding resolution of 2,560 x 1,600 pixels. As for size measuring 295.6 mm in height, 204 in width and 7.95 mm in depth.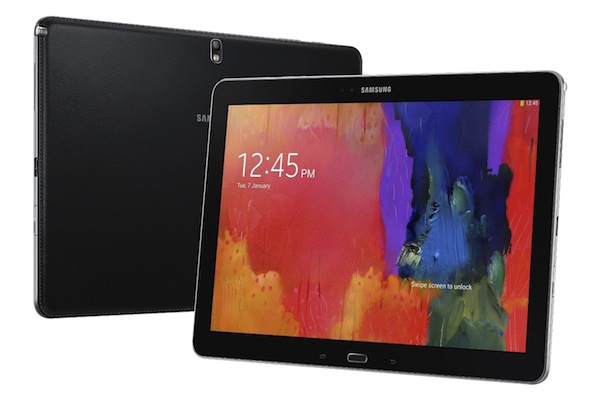 Samsung Galaxy Note Pro 12.2: Features and Functionality
The Samsung Galaxy Note 12.2 Pro is a new tablet this year presented by the manufacturer, exactly during the CES in January, along with other tablet series of Notes Pro Tab The new part of the model Samsung Galaxy Note 10.1 to overcome, both in terms regard the size of the screen is for specifications and technical characteristics, more advanced. Speaking, for the moment, the technical details, the tablet is based on the quad-core processor Qualcomm Snapdragon 800 2.3 GHz, 3 GB of RAM and the Android operating system in version 4.4, which is the latest available at the time.
It also has an internal memory of 32 GB, expandable with microSD cards up to 64 GB. As for connectivity, it has Wi-Fi, Bluetooth 4.0 and microUSB port. Since this is a particularly advanced, it lacks even the SIM card slot, with support for UMTS and LTE networks.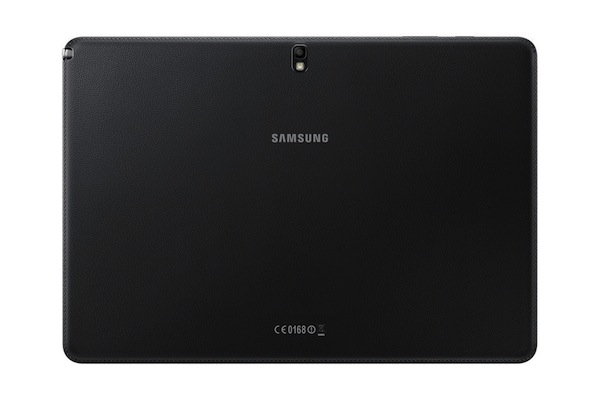 The first point of the Samsung Galaxy Note Pro 12.2 is its display, a touchscreen Super Clear LCD 12.2-inch ultra-high resolution. Then there is the stress that is the main feature of this tablet, and notes of previous models in the series, namely the ability to write and draw directly on the screen using the S-Pen. The novelty lies in the Application Instead Air Command with which you have to approach the stylus on the screen and press the button on it, which is also new, to open a special menu, which provides access to 5 standby mode, Album cutouts, screen writing,
Finder and S pen functions. In this way, you can make the most of the S-Pen, and all its functions. Another interesting feature is the multi-function screen, which allows you to open the display 4 pages simultaneously, in each of which it is possible to open several applications, making them interact, move and drag. WebEx is an application for managing video conferencing, both single and multiple up to a maximum of 8 people. The e-Meeting allows you to easily share with their colleague's documents and presentations.
Speaking of the photographic department, the Samsung Galaxy Note Pro 12.2 features an 8-megapixel rear camera with LED flash, autofocus, geotagging, photo effects, face detection and smile and the possibility of HD movies, and a 2-megapixel front-facing camera for video calls and self-portraits. Finally, there are built-in GPS and media player. Are obviously all the classic preloaded Google applications, with the possibility of downloading many others. The tablet is equipped with a rechargeable battery finally lithium-ion 9,500 mAh battery, which provides a maximum of 51 hours on call, 10 hours of web browsing, 11 hours of video playback and 188 hours of music playback.
Conclusion
The Samsung Galaxy Note Pro12.2 is a great tablet designed especially so in a consumer business that requires you to take notes on the fly. Overall, the device has a very powerful hardware department, an updated operating system, an area full connectivity and autonomy really high. The photographic industry is quality and there are many applications designed to better use the stylus.
Where to Buy Samsung Galaxy Note Pro12.2
---

---
Samsung Galaxy Note Pro 12.2, 32GB (Wi-Fi), Black
Android 4.4 Kit Kat OS, 1.9GHz Samsung Exynos 5 Octa processor
32 GB Flash Memory, 3 GB RAM
12.2-inch 2560x1600 WQXGA Display
Features Hancom Office, Multi Window (up to 4), Magazine UX, Remote PC, Sidesync
PROS : LTE support, Internal memory, Display resolution, RAM, S-Pen, Full HD videos, Possibility of octa processor, Function RemotePC, GLONASS GPS, Wi-Fi and Bluetooth, Android version, Functions for professionals.
Product prices and availability are subject to change. Any price and availablility information displayed on Amazon at the time of purchase will apply to the purchase of any products.