Guide
Apple Watch Charger: The best to buy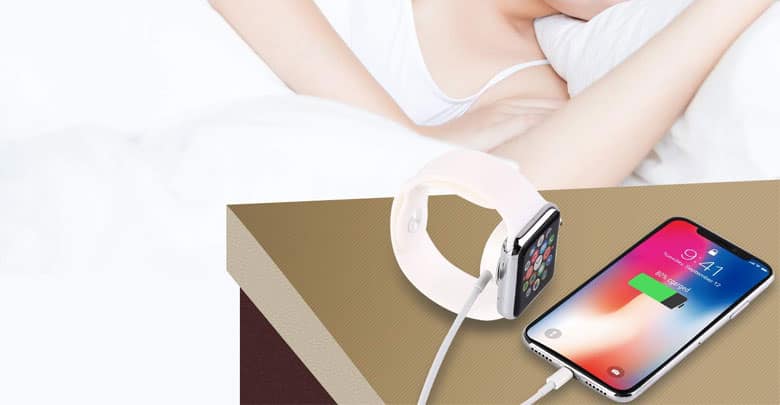 It may happen that the charger of your Apple Watch, due to normal wear and tear, breaks up leaving you in a total panic. When it comes to such expensive technology concentrates it is good to be calm. Alternative solutions are and will always be available. If the city shops or the big chains can't help in a case like this, surely Amazon will have the solution and not just one.
So let's see, which are the best Apple Watch chargers to buy according to the top 10 Amazon bestsellers.
After observing the proposal of the Amazon store, the time has come to look at the products that have passed the selection by winning the podium.
POWERADD [Apple MFi Certified] Apple Watch Charger
The products that enjoy this attribute are only the right balance between quality and price. This charger is compatible with Apple Watch 1/2/3 and its variants boasting a 3.3ft and 6.6 ft long cable. This is a product that has been certified by Apple and can be taken home for around $19.99.
IQIYI [Apple MFi Certified] Apple Watch Charger
It is the most sold and also the most appreciated product. It has a wider surface so as to allow a better support and adhesion, but a long thread only 1 ft. It is Apple certified and this is a symptom of quality, solidity and resistance and gives extra security. The list price is around $22 even if you can often find it at a discount. The price in any case is in line with the competition.
MASOMRUN Apple Watch Charger
The MASOMRUN charger instead represents a more economical solution, but equally valid qualitatively. It is Apple certified and is compatible with 2 in 1 apple watch and iPhone charger is compatible with all Series Apple Watch 4/3/2/1 (Both 38mm and 42mm Version) and iPhone XR/XS/XS Max/X/8/8Plus/7/7Plus/6/6Plus/5/5SE/5S/ipad4/iPad Air2/iPad Air/iPad mini/mini2/mini3/mini4 with 3.3 feet charging cable.
Product prices and availability are subject to change. Any price and availablility information displayed on Amazon at the time of purchase will apply to the purchase of any products.