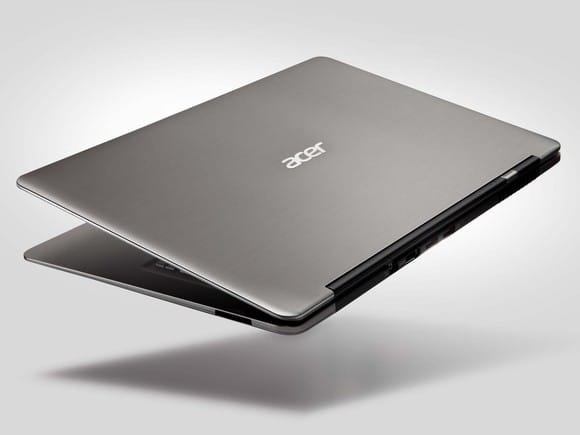 The Acer Aspire S3 is a laptop that stands out for its exceptional design and aerodynamic aluminum chassis and magnesium, elegant finishes, a thickness of 1.3 cm and a weight of just 1.4 kg. The technical specifications include a 13.3-inch HD LED display, the Intel Core i7 up to, up to 4 GB of RAM, a solid state disk up to 240 GB, a 1.3-megapixel Acer CrystalEye webcam, the HDMI, Wi-Fi, Bluetooth and memory card reader. To highlight the restart and instant access to the Internet and a long battery life up to 6 hours.
Acer Aspire S3: Design
The Acer Aspire S3 is a laptop from the sleek and stylish, and ultra-thin. Its cover, ultra-resistant and made of magnesium alloy, has a thickness of just 13 mm. As to the other dimensions, measuring 323 mm in width and 218.5 mm in depth, while the weight is less than 1.4 kg. It has a LED display 16:9 WXGA 13.3-inch with a resolution of 1,366 x 768 pixels.
Acer Aspire S3: Features and Functionality
The Acer Aspire S3 is the first ultrabook to arrive on our market. By this we mean laptops with excellent performance, designed to rival the invasive tablet, which are becoming increasingly popular. Elegant and refined, the Aspire S3 was launched in September and is available for sale.
Starting with the analysis of the technical specifications, this ultrabook is based on the Intel Core i7-2657M up to model, at 1.70 GHz and 4 MB of L2 cache on a RAM up to 4 GB on a state disk solid up to 240 GB and operating system Windows 7 Home Premium.
As for the video, and audio, the Acer Aspire S3 is equipped with an Intel HD 3000 graphics accelerator, dual speakers and Dolby Home Theater v4, which ensure a high-quality media, with a rich and clear sound surround sound, to enjoy the best films from home.
Always remaining in the entertainment industry, the ultrabook has an Acer Crystal Eye webcam integrated 1.3 megapixel camera and instant messaging software Acer Video Conference Manager, which together ensure smooth video conferences. As for connectivity, there are Wi-Fi, technology Acer clear. fi, to share multimedia content with other devices within the home network, the low-power Bluetooth 4.0 HSR and the Ethernet port.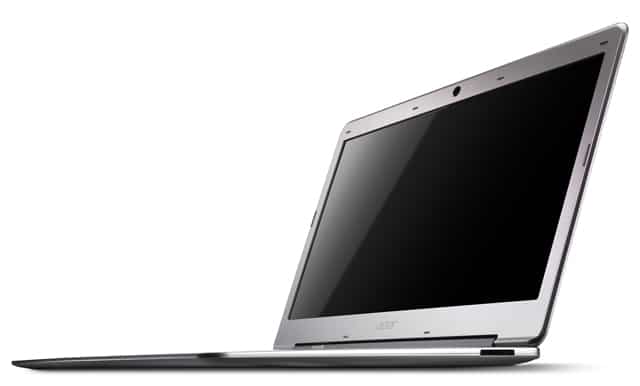 Among the salient features of the Acer Aspire S3 stands out its instant access. Thanks to Acer Green Instant On technology, there are two levels that allow you to re-activate the standby handset with extreme rapidity. With the sleep mode will restart in 2 seconds and thanks to Acer Instant Connect, access to the Internet in 2.5 seconds.
As regards, finally, the allocation of doors and exits, is to emphasize the HDMI port, which allows you to connect your laptop to any quality HD external TV monitor. There are 1 VGA port, 2 USB ports, 1 headphone out, 1 LAN port, 1 mic-in and slot for memory cards. The power supply is ensured by a rechargeable lithium-ion battery 6 cell that provide a maximum of 6 hours.
Conclusion
The Acer Aspire S3 is a particularly interesting notebook belonging to the category of ultrabook and characterized by an elegant and refined, extremely thin, and a low weight. Of particular note are the quick restart from standby, Bluetooth 4.0 connectivity, HDMI port, the powerful processors and connectivity.
Where to Buy Acer Aspire S3
---

---

---
PROS : Memory card reader; Restart and instant access to the Internet; Processor.
CONS :
No Blu-Ray.
Product prices and availability are subject to change. Any price and availablility information displayed on Amazon at the time of purchase will apply to the purchase of any products.