Phones
Nokia Lumia 520: Review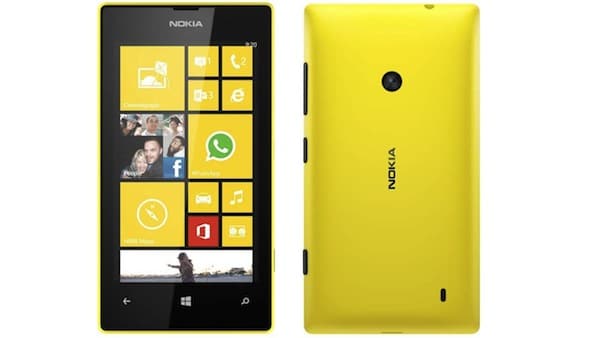 The Nokia Lumia 520 is a smart phone with a modern design, with shell in different colors and rounded edges. Speaking of specifications, is based on a dual-core processor 1 GHz, 512 MB of RAM and operating system Windows Phone 8.
It also has a 4-inch touch screen display with a resolution of 800×480 pixels, 8 GB memory expandable with microSD up to 64 GB, GPS, Bluetooth, Wi-Fi connectivity, 5 mega pixel camera with auto focus and HD video recording, media player and FM radio.
Nokia Lumia 520: Design
The Nokia Lumia 520 is a low-end smart phone that have modern design, square shapes and interchangeable back covers made of rubber material resistant. The available colors are black, white, yellow, red and blue. It has a 4-inch capacitive touch screen display with a resolution of 800 × 480 pixels and can display 16 million colors. As for size, measuring 119.9 mm in height, 64 mm width and 9.9 mm in thickness. The weight is 124 grams.
Nokia Lumia 520: Features and Functionality
The Nokia Lumia 520 is one of the basic models of the Lumia series, but not lacking in features, not at all. Much like the Nokia Lumia 620 Going in order, and starting right from the technical data, the Lumia 520 is a quad band GSM and UMTS that use, on the whole, the frequencies 850, 900, 1800, 1900 and 2100 MHz for optimum reception worldwide. As for surfing the Internet, is provided with the Internet Explorer web browser and Wi-Fi connectivity, browsing for free by connecting to a hotspot nearby.
Speaking of data transfer on the Internet, the Nokia Lumia 520 has the HSDPA, HSUPA, GPRS and EDGE, while for synchronizing data with those of other devices, you can use the USB port or Bluetooth wireless technology. It is based ultimately on the processor Qualcomm Snapdragon S4 dual-core 1 Ghz, 512 MB of RAM and operating system Windows Phone 8.
Analyzing now the most interesting features of this phone, it is definitely emphasized the design, although it is elegant and refined, still manages to attract attention thanks to interchangeable covers and colorful, which also give a feeling of strength in his hand. On the front, there are no physical buttons but only the large touch screen display and with a good resolution.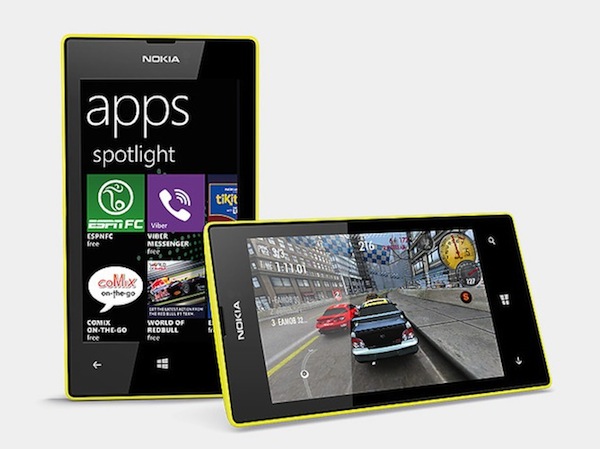 The software part of the Nokia Lumia 520 and certainly the most interesting part, thanks to the presence of Windows Phone 8, which is the latest version of the Windows operating system, even one mounted on top of the manufacturer's range. It is greatly improved over the previous version and delivers an intuitive user interface and customizable.
The presence of the Windows operating system, then, the optimal management of electronic mail, a seamless integration with social networks, interesting web browsing thanks to Internet Explorer and the Office suite, all features that bring a lot of experience use to that of a classical computer.
As for the multimedia department, starting with the photo, the Nokia Lumia 520 has a 5 mega pixel camera and with some features like auto focus, digital zoom and the ability to shoot video in HD, but no flash. Absent the camera at the front.
There are the media player and FM radio to listen to their favorite music. The smart phone also comes with integrated GPS with Drive HERE, HERE Maps and Transit GERE, with many navigation functions, the ability to save your favorite destinations, free maps, free information about traffic, offline maps, voice instructions, the indications of the nearby shopping centers and many other functions.
Finally, with regard to the storage capacity, the strong, Nokia Lumia 520 has an internal memory of 8 GB expandable with microSD cards up to 64 GB. As for the lithium battery, integrated by 1430 mAh, provides a maximum of 360 hours of standby, 14.8 hours of talk time, 61 hours of music playback and 6.2 hours of browsing with Wi-Fi network. The package purchase, finally, includes charger, stereo headset, the Nokia connectivity cable, a USB cable small size and user manual.
Conclusion
The Nokia Lumia 520 is a smart phone to be medium-low with a technical interest for its price range, especially for the high memory, the dual-core processor, a large screen with decent quality, excellent surfing the Internet, the complete office suite and various navigation capabilities and proprietary ones, which represent a really added value. The most obvious of the smart phone are against the autonomy, the absence of flash, NFC module and the front camera, not to mention the applications available on the Windows market. They still do not reach the competition.
Where to Buy Nokia Lumia 520
---

---

---
Nokia Lumia 520 (AT&T Go Phone) No Annual Contract (Discontinued by Manufacturer)
4-inch IPS LCD Capacitive Multi-Touchscreen w/ Scratch-Resistant Glass
Microsoft Windows Phone 8 (upgradeable to WP8 Black)
5 Megapixel Camera (2592 x 1936 pixels) w/ Autofocus, 1/4'' Sensor Size,...
Dual-Core 1 GHz Processor, Chipset: Qualcomm MSM8227, Adreno 305 Graphics
Internal Memory: 8GB, 512 MB RAM + microSD Slot Expandable up to 64GB
PROS : GPS, Internal Memory, Wi-Fi and Bluetooth, Dual-Core Processor, Display Resolution.
CONS :
RAM, No flash, No NFC module, No front camera.
Product prices and availability are subject to change. Any price and availablility information displayed on Amazon at the time of purchase will apply to the purchase of any products.