Phones
Samsung Galaxy Star S5280: Review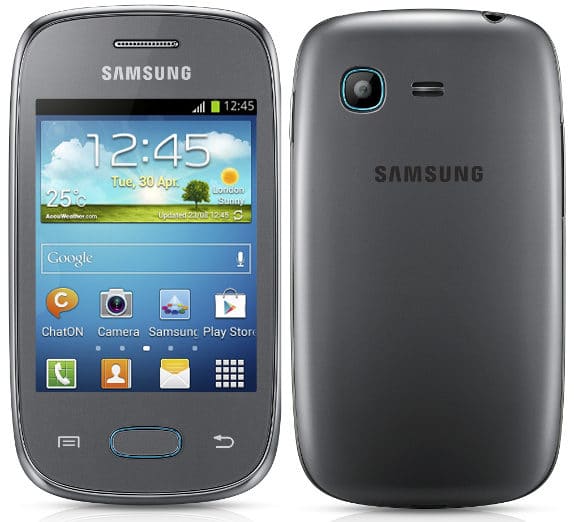 The Samsung Galaxy Star S5280 is a smart phone to be medium-low very cheap and simple to use. It is a Quadband GSM features a compact, modern design, and all the features needed to navigate and keep in touch with friends.
It is based on a 1 GHz processor, 512 MB of RAM and operating system Android 4.1.2, also has a 3-inch touch screen display with 320×240 pixel resolution, Bluetooth 4.0, Wi-Fi connectivity, a 2 mega pixel camera with video recording, player, radio, access to social networks and 4 GB internal memory, expandable with microSD cards up to 32 GB.
Samsung Galaxy Star S5280: Design
The Samsung Galaxy Star S5280 is a smart phone with a modern design and compact, the very compact dimensions and can stay in a pocket. In the front is a 3-inch capacitive touch screen display with a resolution of 320 x 240 pixels and can display 262,000 colors. The dimensions are 104.95 mm height, 58 mm in width and 11.9 mm in thickness, for a weight of 100.5 grams.
Samsung Galaxy Star S5280: Features and Functionality
The Samsung Galaxy Star S5280 is a compact and modern smart phones presented this year by the manufacturer. Galaxy belongs to the now well-known family and has everything you need to surf the Internet, check email, take photos and videos, and stay in touch with their friends, even though it is a model of mid-low range quite cheap.
Starting from the specifications, this phone will work on GSM Quadband and thus ensures a very good reception but definitely room for improvement. Above all, it lacks 3G connectivity and, hence, browsing the Web is not exactly perfect, far from it. At this flaw is counterbalanced by the presence of Wi-Fi connectivity, allowing you to access the web using a free hotspot in the neighborhood.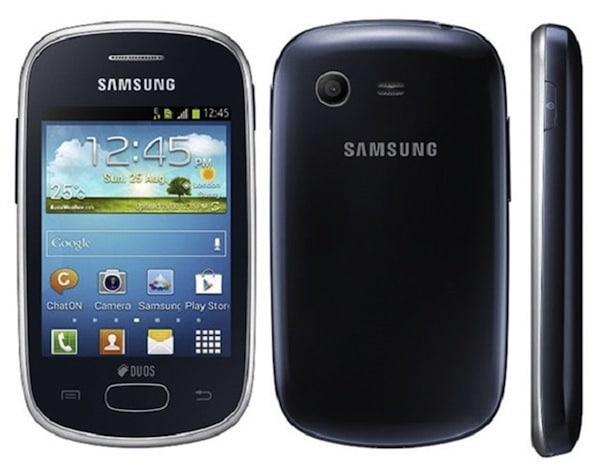 As for the other data, the Samsung Galaxy Star S5280 is based on the Android operating system in version 4.1.2, on a single core processor 1 GHz and a RAM of 512 MB. Finally, if you feel the need to synchronize data of your smart phone with other devices, you can use the USB port or Bluetooth technology, present in version 4.0, so the most current. Speaking the features and strengths of this smart phone, it should be noted especially the design, very small and compact, allowing you to easily keep in your pocket. The display is touch screen but has neither high resolution nor a particularly wide diagonal. Engaging, instead, the white coloring, now a classic of Galaxy.
As for the multimedia sector, the Samsung Galaxy Star S5280 is equipped with a 2 mega pixel camera resolution, so not very high quality, far from it, but that also offers the possibility to create videos, albeit with QVGA resolution. There are, then, the media player and FM radio that let you listen to your music at any time.
Absent the front camera and the GPS module. Being an Android-based smart phones, they are already preloaded various Google applications like Google Search, Google Now, Google Play Store, and you can download more. Do not miss the chance to have easy access to social networks and YouTube, the application ChatOn to chat with friends and Samsung Apps to download other apps.
The new user interface of the Samsung Galaxy Star S5280 finally allows you to perform some operations simply by shaking or rotating the phone. As used for storage capacity, is equipped with an internal memory of 4 GB, further expandable with microSD cards up to 32 GB. Speaking of battery, the lithium-ion battery 1200 mAh battery should provide up to 320 hours in standby mode and up to over 840 minutes of talk time.
Conclusion
Small and compact, the Samsung Galaxy Star S5280 is the perfect device for those who want a real smart phone but also want to save. Belonging to be medium-low, no special features or functionality but just the essentials, such as Wi-Fi, Bluetooth, a camera is not performing and high autonomy.
PROS : Memory, Wi-Fi and Bluetooth, touchscreen display; Design.
CONS :
Display resolution, No 3G, Camera quality.