Guide
Mobile Gaming Controller for iPhone: Which to buy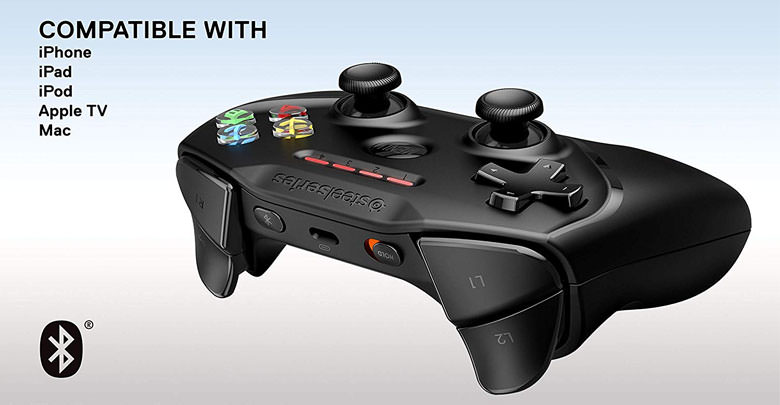 Do you love playing games on your iPhone, but the touch controls have never done for you? Many users may find it inconvenient to use the touch screen in certain types of games. For example: in FPS and in games like FIFA, the use of a controller is preferred to facilitate the gamer's user experience.
For this reason, many companies have ventured into the production of iPhone mobile gaming controllers, in order to meet all those users who want to play on the go on their smartphone. In this guide, we will explain how to choose an iPhone mobile gaming controller and which are the best models that can be purchased on the market today.
How to choose a Mobile Gaming Controller for iPhone
The aspects to take into consideration, when purchasing a controller are few but fundamental. It will be an object that will often accompany you both on the move and at home sitting comfortably on the sofa. Being a device that interfaces with a smartphone, it must have certain characteristics.
The first aspect to consider is autonomy. The autonomy guaranteed by the built-in battery is fundamental. Nobody likes an iPhone mobile gaming controller that you download in no time at all. Furthermore, the battery must be able to support long gaming sessions, so as not to suddenly discharge after a few hours.
Another fundamental aspect is ergonomics. A respectable controller must guarantee excellent ergonomics. For this reason, we do not recommend the purchase of non-ergonomic joypads, as they can easily tire the gamer during long gaming sessions.
Usually, the iPhone controllers on the market are inspired by the shapes of joypads for Xbox and PlayStation. So, if you prefer one of the two forms, we advise you to opt for the controller that comes closest to you.
Last but not least is the build quality. A good mobile gaming controller controller must last over time and must not be ruined too easily. It is obvious that cheap models are made with poor-quality materials, while high-end models are made with superior quality materials.
The best models gaming controller for iPhone
SteelSeries Nimbus Bluetooth Mobile Gaming Controller
22%
SteelSeries Nimbus Bluetooth Mobile Gaming Controller - Iphone, iPad, Apple TV - 40+ Hour Battery Life - Mfi Certified - Supports Fortnite Mobile
Victory Royale is in your hands with the fortnite ready Nimbus controller
Enjoy a true wireless console experience on your iOS device or Mac via Bluetooth...
Compatibility Iphone X, 8, 8 PLUS, 7S, 7S PLUS, 6S, 6S PLUS, 6, 6 PLUS, 5, 5C,...
Pressure sensitive buttons and familiar ergonomic console layout
Recharges via Lightning cable for 40+ hours of nonstop gaming
If you are looking for the best iPhone gaming controller, SteelSeries Nimbus is the product for you. It is a product characterized by a really excellent build quality, made with high-quality materials. This controller will offer you excellent ergonomics.
The shapes are clearly inspired by the Microsoft controllers, but on this model, the two directional levers are placed on the same axis. The built-in battery guarantees an autonomy of around 40 hours. It is equipped with Bluetooth 4.1 technology and 4 LED indicators that represent the player's status in multiplayer games.
MFi Certified Wireless Game Controller
37%
It is one of the best iPhone controllers available on the market. It is certified by Apple which guarantees full compatibility with devices with the iOS operating system. The shapes of this model are clearly inspired by those of the Microsoft joypads with the two directional paddles placed on different axes.
In the upper part, there is a comfortable adjustable support that allows you to fix the smartphone to the controller. The integrated 550 mAh battery guarantees an autonomy of about 30 hours.
Product prices and availability are subject to change. Any price and availablility information displayed on Amazon at the time of purchase will apply to the purchase of any products.