Guide
Best Gaming Speaker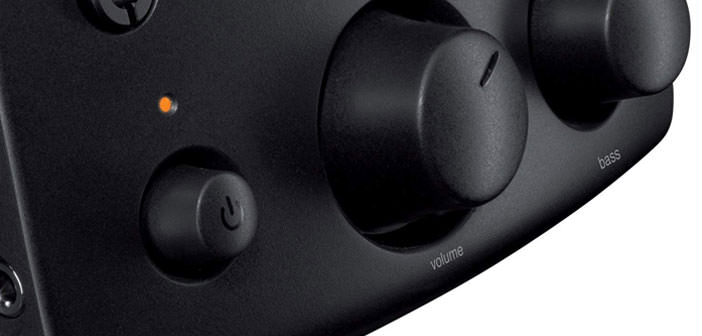 Although many users prefer to use headphones during gaming sessions, gaming speaker still remain a great alternative for both gaming and multimedia in general. In fact, they are capable and highly performing products, which are able to give an even more immersive gaming experience.
So let's see how to choose the best gaming speaker and which are the best models currently on the market.
How to choose the gaming speaker
The best gaming speaker can give us an unmatched gaming experience. For this reason, it is essential to choose carefully the speakers to be combined with our location. The aspects to be evaluated at the time of purchase are not many, but they are crucial to choose a product of excellent quality.
Power and Efficiency
The first aspect to consider is the Audio System Nominal Output Power, or more commonly the wattage. It is the electric power measured in watts, transferred from an audio amplifier to a speaker. The higher the wattage, the greater the volume of the gaming speaker. The applicable power depends strictly on the efficiency of the product.
In the characteristics of a speaker, the power is expressed in Watt RMS or Watt PMPO, or simply PMP. But what do these two acronyms mean?
Watt RMS (Root Mean Squared) : indicates the continuous power that can be managed.
Watt PMPO (Peak Music Power Output) : indicates the manageable peak power.
So the measure that indicates the actual power is the RMS. However, as regards the comparison between various models, it makes sense to take into account the RMS measurement only if we also consider the efficiency expressed in dB (decibels).
For example : a speaker with 50 watts RMS and 90 dB will sound better than one with 100 watts and 50 db.
Frequency response
The frequency response is the range of frequencies it is able to reproduce. Generally, in the product information, the range of frequency values ​​that it is able to solve is reported. However, this does not mean that particular product is able to produce all frequencies between the two values.
To evaluate the response frequency, we will have to consult its graph, which should be as linear as possible.
---
Low-Range up to $90
Logitech Z506
This is a 75 W RMS Dolby Surround 5.1 system. It is characterized by a frequency response of 15-20,000 Hz. The Logitech Z506 is a great gaming speaker thanks to its excellent quality/price ratio and its excellent sound quality.
It is also equipped with a peak power of 150 W and a surround sound with 3D stereo, thanks to which it is suitable for both gaming and playback of multimedia content.
---
Mid-Range $90 – $150
Logitech Z623
Logitech Z623 2.1 Speaker System with Subwoofer 980-000442
THX-certified 2.1 speaker system brings your music, movies and games to life in...
200 watts (RMS) gives you the power to listen as loud as you want to while the...
RCA and 3.5mm inputs make it easy to plug in up to three audio devices - your...
Two satellite speakers and a powerful subwoofer deliver sound big enough to fill...
On-speaker volume and bass dials give you instant command over your listening...
A very good set of gaming speakers. It is equipped with a power of 200 W RMS and a peak power of 400 W. It is also characterized by a frequency response of 40-20,000 Hz. Thanks to the integrated controls, we can set the sound according to our preferences, making it suitable both gaming and playback of various multimedia contents, such as movies and music.
Considering the price at which it is proposed, they are the only ones in this range to have the THX certification, it is a real best buy.
---
High-Range over $150
Razer Leviathan
19%
The Razer Leviathan is undoubtedly one of the best gaming speakers dedicated to gaming and more. It is a subwoofer and a soundbar with a power of 60W RMS and a frequency response of 20-20,000 Hz. It is characterized by a very compact form factor, which will guarantee a lot of free space in our workstation. Thanks to Dolby Digital, Dolby Pro Logic II and Dolby Virtual technologies, it will be able to offer an excellent immersive experience, despite being equipped with only one subwoofer and a soundbar.
You can choose from different preset profiles for movies, music and games. It is also possible to use it both wirelessly and in wired mode. 
---
The best-selling gaming speaker of the moment on Amazon
Below is a list of the top 10 best-selling gaming speakers on Amazon. The data is constantly updated by Amazon.
| # | Preview | Product | Rating | Price | |
| --- | --- | --- | --- | --- | --- |
| 1 | | Redragon GS550 ORPHEUS PC Gaming Speakers, 2.0 Channel Stereo Desktop Computer Sound Bar with... | No ratings yet | $28.99 | See Offers! |
| 2 | | Razer Nommo Chroma: Custom Woven 3" Glass Fiber Drivers - Rear-Facing Bass Ports - Bass Knob w/... | 236 Reviews | $150.00 | See Offers! |
| 3 | | Bose Companion 2 Series III Multimedia Speakers - for PC (with 3.5mm AUX & PC input) | 3,747 Reviews | $99.00 $80.00 | See Offers! |
| 4 | | TaoTronics Gaming Computer Speaker, Dual Powerful 7W Drivers PC Soundbar, Colorful RGB Light,... | 154 Reviews | $49.99 | See Offers! |
| 5 | | Redragon GS500 Stentor PC Gaming Speaker, 2.0 Channel Stereo Desktop Computer Speaker with Red... | 2 Reviews | $28.99 | See Offers! |
| 6 | | Computer Speakers, ELEGIANT 10W Wired and Bluetooth 5.0 Speaker with Enhanced Stereo Bass Colorful... | 135 Reviews | $39.99 | See Offers! |
| 7 | | Sceptre 24" Curved 75Hz Gaming LED Monitor Full HD 1080P HDMI VGA Speakers, VESA Wall Mount Ready... | 358 Reviews | $129.99 | See Offers! |
| 8 | | Creative Pebble Plus 2.1 USB-Powered Desktop Speakers with Powerful Down-Firing Subwoofer and... | 2,222 Reviews | $39.99 $34.84 | See Offers! |
| 9 | | Presonus Eris E3.5-3.5" Near Field Studio Monitor (Pair) (E3.5) | 1,090 Reviews | $99.95 $91.95 | See Offers! |
| 10 | | Logitech G560 LIGHTSYNC PC Gaming Speakers with Game Driven RGB Lighting | 223 Reviews | $339.97 | See Offers! |
Product prices and availability are subject to change. Any price and availablility information displayed on Amazon at the time of purchase will apply to the purchase of any products.