Guide
The Best Mouse to Buy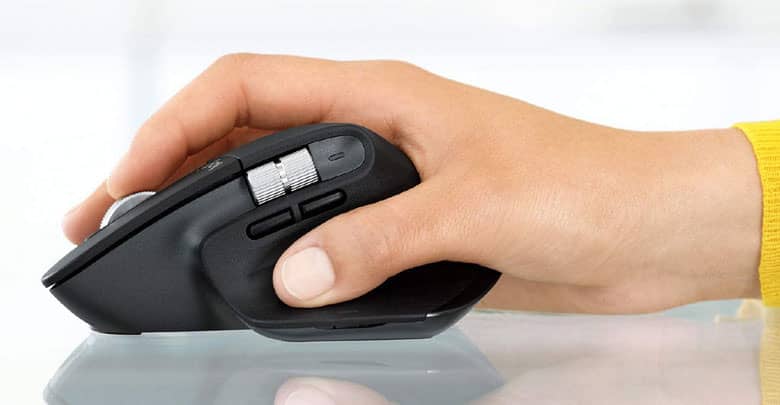 What is the most important and used peripheral on the PC, as the keyboard? Definitely the mouse, a small input device capable of converting our hands and fingers' movements into the movement of the cursor and clicks on the operating system. The old mouse has evolved over the years and passed from those with a ball inside to the new optical mouse with LED or laser technology.
The mouse has embraced wireless technology to reduce wire clutter, but many users continue to prefer wired ones, especially when it comes to gamers.
In this guide, we will help you choose the best mouse for your needs and your budget, but, before continuing, it is good to start understanding some differences:
The optical mouse uses the reflection of one or more (LED) lights to monitor movement on a flat surface. The reflected light reaches the optoelectric sensors, which detect the displacement.
Laser mouse works the same way except that a laser generates the light; Laser mouse works the same way but requires a perfectly smooth and possibly dark surface to function at maximum capacity (an optical mouse might work fine on a desk without a mat, while a laser mouse will hardly work without a suitable mat).
The classic wire is always preferred for transmission technology if you need absolute precision (gaming and photo editing); wireless or Bluetooth technology is great for home use, but make sure they use different frequencies than WiFi. It could " collide " with nearby networks, making the mouse movement worse.
Let's see together the best mouse models to buy as needed.
The best mouse – Our pick
Below you will find the mouse that struck us most and liked them the most, the ones that – in short – we would buy with our eyes closed and recommend you!
Razer Viper Ultimate
The best mouse, also designed for gamers, is the Razer Viper Ultimate. This wireless model (you can also use it with cable if you want) is an excellent choice for gamers, regardless of whether you are playing FPS or MMO games.
Although lightweight and made from plastic, it feels sturdy and well built and can be used wirelessly via its proprietary receiver, which doubles as a charging station.
Its performance is exceptional and features one of the widest CPI ranges in existence, and can customize it precisely enough to suit your needs. The maximum polling rate is also very high, which should allow for smooth cursor movements.
Its click latency is amazing whether you use it wired or wireless. Can reprogram all buttons, and while there is no dedicated profile switch button, you can assign one in the companion Razer Synapse 3 software and save it to onboard memory.
Logitech MX Master 3
The best mouse for the office is the Logitech MX Master 3. It is wireless and is a great choice for office and multimedia work, thanks to its comfortable design and great performance. It has a durable solid plastic construction and a comfortable thumb rest on the right side. It is extraordinarily comfortable, and those with medium to large hands should have no problem using it with a claw grip or palm.
The CPI range should be wide enough to please most people, while the click latency shouldn't cause noticeable delays, but those looking for a competitive gaming mouse should look elsewhere.
Plus, the scroll wheel is great, with the ability to unlock infinite scrolling. In contrast, a secondary scroll wheel allows horizontal scrolling – a great asset if you're working with long Excel documents.
It is fully compatible with Logitech Options software and will save any changes to onboard memory settings.
Glorious Model O
If you want an ultralight mouse ideal for gaming, consider the Glorious Model O. It is not wireless, but it is light and more suitable for those with larger hands. Its honeycomb design makes it incredibly light and lets dust enter the exposed circuit board from time to time.
It features an ambidextrous design, and those with medium to large hands should have no problem using it with any grip. Alternatively, there is the smaller Glorious Model O Minus. It has very low click latency, a high maximum polling rate, and a large CPI range adjusted in the companion software.
Logitech MX Vertical Wireless Mouse
If you prefer the design of a vertical mouse, check out the Logitech MX Vertical. It doesn't look as well built as the Logitech MX Master 3 and doesn't have the same gesture controls or unique scrolling, but its vertical design is meant to allow your hand to rest in a more natural position, relieving stress.
Depending on the handle, it could be suitable for all hands, and the two side buttons can be programmed using Logitech Options. Unfortunately, there's no horizontal scrolling, which could be crucial if you're in an office environment.
---
Best budget mouse
If you have a limited budget, then in this range, we bring you the mouse with a maximum price of $30, ideal for home use or for those who do not need big claims.
Logitech M185
Among the most recommended mice in this category is this Logitech M185, which features an ergonomic and anatomical design, durable and reliable, and above all, universal compatibility with any Windows PC, Linux, or Mac. Also easy to configure: connect the nano receiver, and the mouse is immediately ready for use.
VicTsing Mouse
This is the best-selling mouse on Amazon and has also been very successful here in Italy. It features an on/off switch that saves energy, but the mouse will automatically go into intelligent sleep mode after 8 minutes of standby, extending its battery life.
---
Best Wireless Mouse
A Wireless mouse is ideal for those who don't like having cables scattered around their desk or work environment. The exact wireless mouse does not make you regret those with the cable, but the price will also rise if you want maximum performance.
Logitech M720 Triathlon
Thanks to its high, arched back, the Logitech M720 Triathlon fits snugly in the hands and is among the most comfortable around at similar prices. There's no problem connecting it to Mac or Windows via USB or Bluetooth dongle, and it can pair with – and quickly switch between – three Bluetooth-compatible devices.
Logitech claims that the Triathlon's battery can last for two years. It also has six programmable buttons that you can customize using Logitech's software and a scroll wheel that lets you toggle between ratchet scrolling and freewheeling.
Logitech MX Master 2S
Still, a Logitech, the undisputed leader in this category, with its Logitech MX Master 2S that offers high-precision tracking, thinks about user comfort, and has a fast-charging battery. This mouse is also fully compatible with iPadOS.
Microsoft Surface Mouse
To buy without thinking twice, especially if you have a Windows PC. Thin, light, with two buttons and a wheel, be aware that it is not compatible with Windows 7 or Mac without the Bluetooth 4.0 standard.
---
Best vertical mouse
The vertical mouse (in this section, you will find those for the right hand, but there are also variants for those who are left-handed) are a fantastic ergonomic mouse that does not strain the wrist and arm and are particularly suitable for those suffering from continuous pain.
Anker 2.4G Wireless Vertical Ergonomic Optical Mouse
Among the cheapest and recommended choices is this Anker mouse that features an ergonomic design scientifically developed to help you get a healthy wrist and arm position called a " handshake " that allows for more comfortable movement and less effort.
Logitech MX Vertical Wireless Mouse
We rise in level but also in quality, not only in price. This Logitech MX guarantees you a natural hand position and reduces muscle strain by 10% while also promoting posture.
Evoluent VMCRW Vertical Mouse
Another very interesting economic vertical mouse is the Evoluent VMCR Vertical Mouse C Right Hand. Excellent design, often among the most recommended in the category. It is not wireless but with cable and has two buttons plus a convenient wheel on the right side and two other buttons on the left end—a nice effect of the Evoluent logo that lights up during its use.
Product prices and availability are subject to change. Any price and availablility information displayed on Amazon at the time of purchase will apply to the purchase of any products.