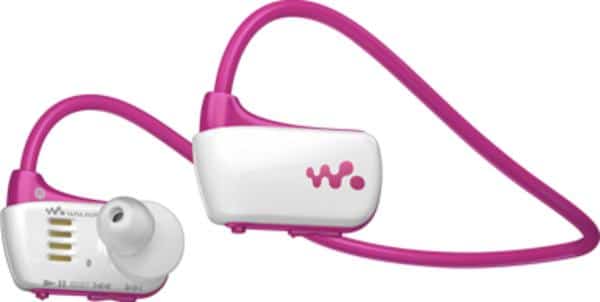 The Sony NWZ-W273 is a Walkman series MP3 player designed for all athletes, especially for those who love the gym and the pool, as its main feature is to be water resistant up to a depth of 2 meters. Lint-free, it is also easy to wear, with the possibility to choose between different sizes of earbuds, so as to ensure maximum comfort during workouts. Your player has an internal memory of 4 GB, USB port for connecting to a PC and a rechargeable battery that provides a range of 8 hours.
Sony NWZ-W273 MP3 Player: Design
The Sony NWZ-W273 is a wearable mp3 player, the compact and lightweight design, which fits perfectly without any risk of slipping. It does not need to be fixed or the clothes or the loupe, but should be placed directly on top of the ears. It is available in colors black, white and blue to suit the tastes of all.
Sony NWZ-W273 MP3 Player: Features and Functionality
The Sony NWZ-W273 is the latest eye-catching MP3 player presented by the manufacturer this year, just in january. It is a very particular model and innovative, dedicated to all those who love listening to music while they exercise at the gym or in the pool or simply want an mp3 player who can withstand water.
Its main feature is that it can be immersed in water, and is the first Sony mp3 player to be able to withstand a maximum depth of 2 meters, all whilst ensuring the high-quality sound offered by this manufacturer. It is, therefore, the ideal solution is that we work out, by the pool or in the gym, whether you run outdoors, even in case of rain.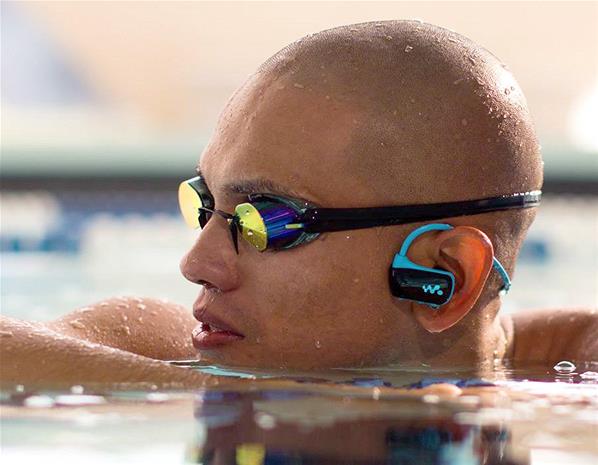 Among other things, another peculiarity of the Sony NWZ-W273 is to be completely free of wires, so you will not be hampered while performing various movements, and must not be attached to clothing or the goggles, but you are wearing quietly, going to rest on top of the ears for maximum convenience on the part of the user.
Once you have finished training, then you can continue to wear the reader in the shower or take it off and rinse it under running water. Interesting and also fashionable design, both for its aerodynamic shape for the colors available, such as the classic, black and white and blue, the latter certainly more flashy and intriguing.
With regard to the technical data, the Sony NWZ-W273 features an internal memory of 4 GB on which to store numerous playlist to play any way you want. It also supports audio files in various formats such as MP3, AAC-LC, WMA and PCM. The songs are inserted from your PC to the player using the supplied software and require a simple drag and drop.
The internal battery finally provides a maximum of 8 hours on a full charge, which takes 1 hours and 30 minutes, while the rapid charging process, only 3 minutes, you can listen to music for 1 hour. As for the package purchase, finally, includes rechargeable battery, USB cable, earphones in two sizes, the adjustable strap and quick-start guide.
Conclusion
The Sony NWZ-W273 is a reader practical and light, perfect for listening to music while you are in the pool or in the gym thanks to its waterproof. The design is ergonomic. It fits perfectly, should not be set at naught but only worn. Good internal memory and also the autonomy.
Where to Buy Sony NWZ-W273 MP3 Player
---

---

---
PROS : Fast charging, USB, Waterproof up to 2 meters deep; Comfortable design, High autonomy.
CONS :
A few supported formats, Price not cheap.
Product prices and availability are subject to change. Any price and availablility information displayed on Amazon at the time of purchase will apply to the purchase of any products.