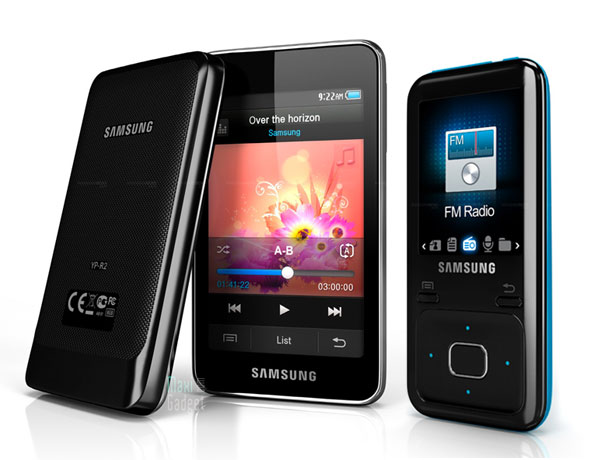 The Samsung YP-Z3 is the latest MP3 player from Samsung came out on the market and combined with a versatile design, mini and brilliant all the features useful techniques to provide the user with an excellent listening to their music.
In addition to being available in three different colors (black, pink and blue), the device has a 4 GB flash memory, a 1.8-inch TFT LCD display and a rechargeable lithium polymer battery. In addition to the basic functions of MP3 player, this device is equipped with a voice recorder, FM radio, display text, image viewing and video viewing.
Samsung YP-Z3: Design
The Samsung YP-Z3 is equipped with an ergonomic design, cool and very funny, thanks to the availability of three different colors (pink, blue and white). The design of this device makes it almost perfect for young audiences, but without underestimating an older audience (for example, with the white model). The size is perfect to carry at all times and thanks to a volume control using this reader will be easy for anyone, no age limit. Moreover, the weight of the player is so light that we do not even notice it in your pocket, it weighs only 36 grams.
Samsung YP-Z3: Features and Functionality
The Samsung YP-Z3 is an MP3 player lightweight, easy and designed to do what it does best: entertain and amuse. The colors combined with simple and intuitive controls make this device suitable for all ages, thanks to an ergonomic design that recalls the pop world.
The device allows the user to listen to songs high quality mp3 (output power of 20 mW with a 16 Ohm headphones) or listen to the radio thanks to the built-in FM tuner. In addition, the reader allows you to record lectures, meetings or whatever you want thanks to the Voice Recording (max. 25 hours) on the internal memory of 4 GB which cannot be increased due to lack of memory expansion slots.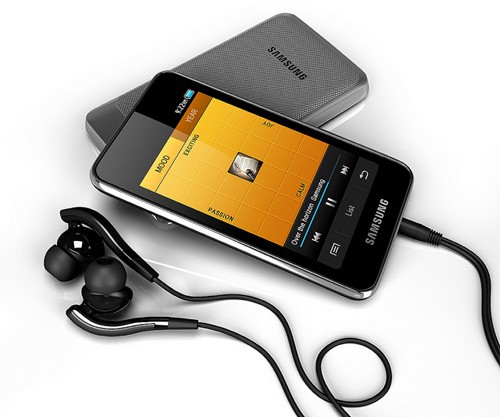 This small, modern MP3 player not only allows you to listen to music but also allow us to watch videos using Drag – Play in H.264, WMV, MOV, MPEG-4 thanks to the 1.8 inch TFT LCD display, slightly smaller but perfect if you need to watch the movie for a short time and in a hurry. Of course, thanks to the display, you can also review photographs and text documents and also allows to use one of the photos as a background screen of the player.
The Samsung YP-Z3 is equipped with technology SoundAlive (one of the most popular and widely used technologies of Samsung) with deep, rich bass and a 7-band equalizer preset as well as an equalizer that can be set at will by the user, making it completely customizable. Among the features that we will find purely listening to the player, also very interesting personalized bookmark function and the function returns, as well as multi-language availability.
The reader can be connected with a computer through the USB port through which can also be recharged in about 3 hours (unfortunately the operation time is not indicated in the characteristics). One of the most interesting and importance of this MP3 player is the ease of use thanks to the availability of simple and intuitive control commands (such as the front for sliding tracks and not only) which allow use even when the device is in our pocket.
Conclusion
The Samsung YP-Z3 is small, Legero cool and has a modern design with bright color and fun (pink, blue and white), but without neglecting the audio have maximized thanks for the use by Samsugn of features such as ad hoc SoundAlive technology.
All this, combined with the ease of operation and price mini, help to make this device suitable for everyone. Noteworthy is also the availability of Voice Recorder and the ability to view video, photos and text. The internal memory of 4 GB allows you to record 25 hours of talk time or the Voice Recorder can hold up to 1,000 songs in MP3 format.
PROS : Audio quality dimensions and weight; Voice Recorder; Price; SoundAlive; Desing, colors and ergonomics.
CONS :
Battery life, Internal Memory.