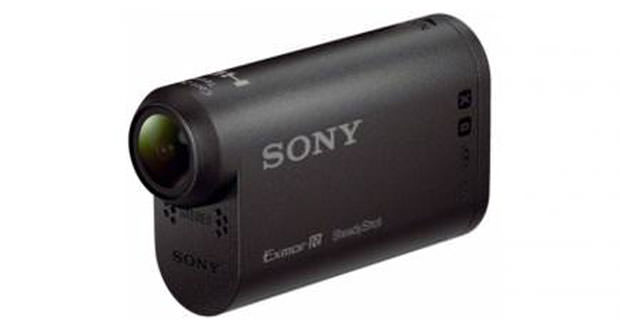 The Sony HDR-AS15 is a new action-cam Sony Full HD with integrated WiFi and SteadyShot image stabilization system with electric vibration suppression. The camera is equipped with wide-angle Carl Zeiss Tessar F 2.8 with Exmor R CMOS Sensor, 1/2, 3 inch backlit. In addition to these, the device has 5 modes, waterproof case and hands-free kit. The new action-cam from Sony is made from extremely durable and robust materials that, in addition to conferring lightness, allow it to engage in more extreme sports and, thanks to the waterproof case, to dive up to 60 meters deep.
Sony HDR-AS15: Design
The Sony HDR-AS15 is an action-cam extremely versatile and robust, with a body made of durable materials and we allow versatile use in many different opportunities off-limits. The dimensions (8.2 x 4.7 x 2.45 cm) as well as weight (65 grams) are quite low and in any case not a problem even almost you operate the camera using the hands-free kit.
The design remains simple and never over the top, helping to make this action-cam modern and elegant at times. Luckily in the sales package we will find the waterproof case (having to buy it separately would be a real shame) that will allow us to use the Sony HDR-AS15 up to 60 meters deep.
Sony HDR-AS15: Features and Capabilities
The Sony HDR-AS15 action is a last generation that will be the traveling companion (or adventure) favorite of all sports over the top, but not only. The highlight of this room is definitely the body resistene and robust that, combined with the waterproof case supplied, will allow the user to use it anywhere, even in depth up to 60 meters.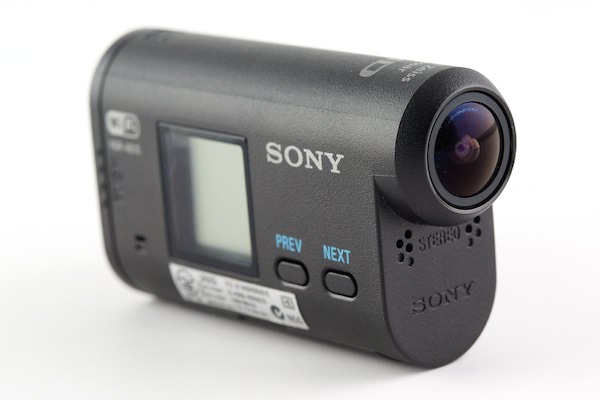 Very interesting and comfortable the presence of the built-in WiFi that allows you to share movies made immediately even on your smartphone thanks to the application PlayMemories.
Do not forget that we are talking about a Sony product, as is often the case for products of the house, comes with many features technologically advanced and significant in the case of this action-cam we can not fail to mention the great wide-angle Carl Zeiss Tessar F 2.8 with Exmor R CMOS Sensor, 1/2, 3 inch backlit which will allow the user to make great movies without the annoying blur thanks to the image stabilization system with steady-shot power through which movies remain extremely fluid even in the most demanding conditions.
The optical structure of the room is deliberately extremely robust, which makes them perfect for scenes of action and movement in all kinds of external Moreover, thanks to the high quality coating that reduces glare in the images that we will record the reflections will be greatly reduced and there will be much less unwanted light.
The Sony HDR-AS15 allows full HD (19,20 x 1,080/30p), VGA movies (680 x 480/30p) or HD movies super slow, an option that allows you to record up to 120 frames per second in order to reproduce the scene of action four times more slowly (a sort is slow-motion).
The device can also be controlled by remote control from a wireless which is obviously not included in the price but can be purchased separately (at least it seems), but to start the action just press the convenient (and generously sized) REC button on the back of room, without too many complications even when wearing gloves snowboard or the like.
The Sony HDR-AS15 is equipped with a microUSB port and micro HDMI port through which you can share your videos directly on compatible devices provided you have a special cable which unfortunately is not supplied, a real shame.
Conclusion
The Sony HDR-AS15 is a beautiful action-cam of the latest generation with built-in WiFi and an excellent wide-angle Carl Zeiss Tessar lens. Extremely comfortable and interesting presence in the sales package of the waterproof case that allows you to use the room even up to 60 meters deep.
Unfortunately it is not clear how long the battery, since it is not stated in the specifications, and we will not find in the sales package HDMI cable for content sharing, a real shame especially given the price. This action-cam puts you directly compete with the most popular action-cam of the world, the GoPro.
Where to Buy Sony HDR-AS15
---

---

---
PROS : Full HD (1,920 x 1,080); 5 shooting mode; weight and size of the built-in WiFi, Waterproof up to 60 meters (supplied); hands-free kit; Carl Zeiss Tessar lens, Exmor R CMOS Sensor, 1/2, 3 inches , Image Stabiliser SteadyShot with electric; Realization still images; micro HDMI Output.
CONS :
Price, micro HDMI cable not included.
Product prices and availability are subject to change. Any price and availablility information displayed on Amazon at the time of purchase will apply to the purchase of any products.