Phones
Samsung S6810 Galaxy Fame: Review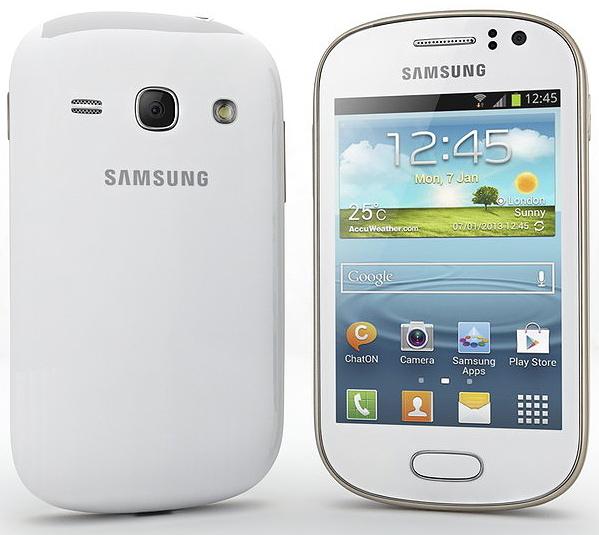 The Samsung S6810 Galaxy Fame is a smart phone of medium-low range is characterized by an attractive design and some interesting features. As for the technical specifications, is based on the Android OS 4.1.2 and a RAM of 512 MB.
It also has a 3.5-inch touch screen display with 320 x 480 pixels resolution, 4 GB internal memory, expandable with microSD cards up to 64 GB, 5 mega pixel camera with LED flash, face detection and geotagging, VGA front camera, Bluetooth, Wi-Fi, media player, FM radio and 1,300 mAh battery.
Samsung S6810 Galaxy Fame: Design
The Samsung S6810 Galaxy Fame is a smart phone with a modern design and attractive, available in classic black color and elegant in that white, which is also now a classic with regard to the Galaxy. At the front, there is a 3.5-inch capacitive touch screen display with a resolution of 320 x 480 pixels and can display 262 thousand colors. The dimensions is 113.2 mm in height, 61.5 mm in width and 11.55 mm in thickness, for a weight of 120.6 grams.
Samsung S6810 Galaxy Fame: Features and Functionality
The Samsung S6810 Galaxy Fame is one of many smart phone models belonging to the famous Galaxy family. Presented in march this year, is a compact model, designed to suit young and very attractive design. From the point of view of the specifications and functional, it is a medium-low end phone.
Speaking about the technical specifications, the smart phone operates on the GSM and UMTS networks with an excellent network coverage worldwide. As for surfing the Internet, today announced the Google browser and Wi-Fi connectivity, allowing you to access the web using a free hotspot in the neighborhood.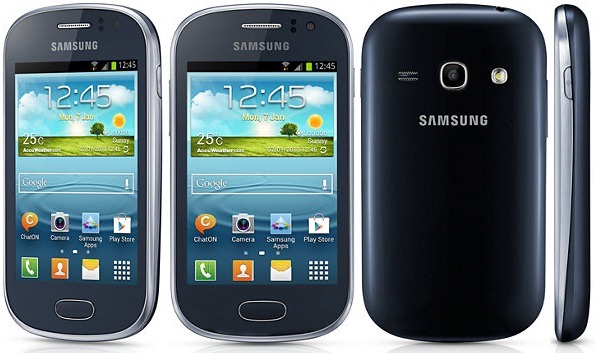 As for the transfer of data over the Internet, the Samsung S6810 Galaxy Fame has the HSDPA and HSUPA technologies, which ensure a maximum speed of 7.2 mbps for downloads and 5.76 mbps for uploads. As for data synchronization with other devices, are the USB port and Bluetooth technology. The smart phone is based ultimately on the Android operating system in version 4.1, on a 1 GHz single core processor and a RAM of 512 MB.
Like all other models in this family, even the Galaxy Fame presents an attractive design and is equipped with a capacitive touch screen display, which provides maximum ease of use. It must be said that the resolution is not very high but still more than acceptable. There are speed dial, digital compass and proximity sensor.
Speaking of multimedia, the Samsung S6810 Galaxy Fame is equipped with a 5 mega pixel resolution and with some features, such as the LED flash, auto focus, face detection and geo-tagging, plus the ability to create video clips at low resolution.
There is also the front camera of 0.3 mega pixels. To listen to your favorite music, the smart phone is equipped with a media player and an FM radio, complete with a standard 3.5 mm connector are also preloaded various Google applications like Maps, Search and Gmail and there is also the GPS module, to use your smart phone as if it were a satellite navigation system.
As regards saving photos, videos and other files, the Samsung S6810 Galaxy Fame has an internal memory of 4 GB, further expandable with microSD cards up to 64 GB. As for autonomy, the lithium-ion battery 1300 mAh should provide up to 380 hours standby and up to more than 370 minutes of talk time.
Conclusion
Young and trendy, like all Galaxy smart phones, the Samsung S6810 Galaxy Fame is a model of medium-low, which does not stand for any special characteristic that it provides good overall. The display is large, memory is not bad and the discreet camera. The real downside is the hardware department, which sees a single core processor and a RAM of just 512 MB.
Where to Buy Samsung S6810 Galaxy Fame
---

---
PROS : Various photo features, Wi-Fi and Bluetooth, Webcam frontal Fair memory.
CONS :
Battery, processor power and quality, No HD video.